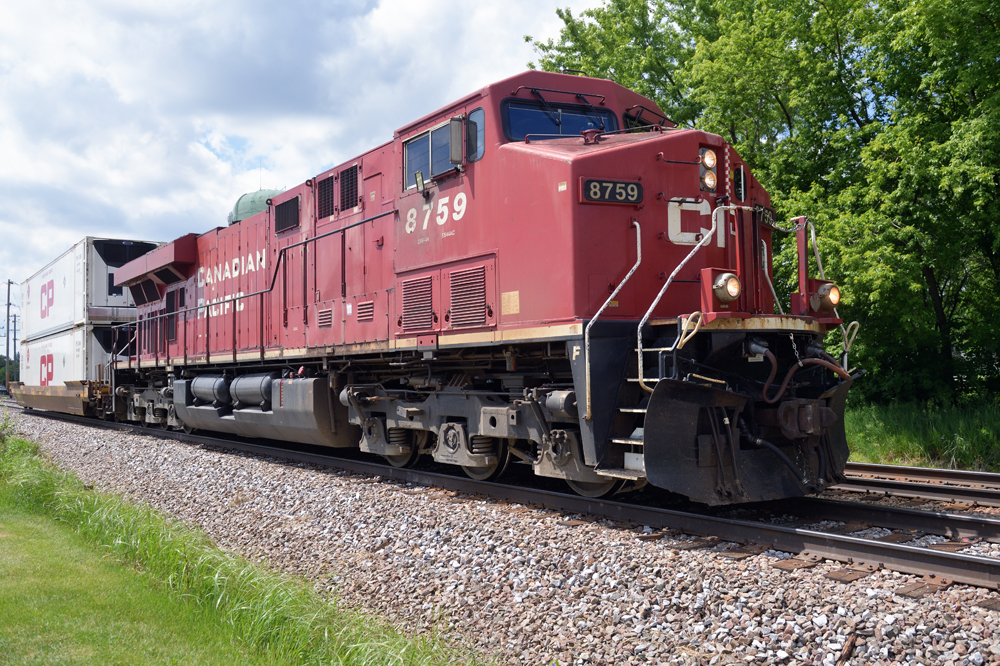 ---
CALGARY, Alberta — The cross-border interline intermodal perishables service that Canadian Pacific and Kansas City Southern tested before their merger must have worked: CPKC announced today that it has more than doubled its refrigerated container fleet with the purchase of 1,000 new reefers.
The 53-foot containers will be used on the railway's new Mexico Midwest Express service, which launched this month linking Chicago with Kansas City, Mo.; Laredo, Texas; and points in Mexico. Until MMX debuted, all cross-border perishables moves were handled by trucks, CPKC says.
"Since being launched on May 11, MMX has provided truck competitive service, delivering exactly what we promised and executing what many said could not be done," Jonathan Wahba, CPKC senior vice president of sales and marketing for bulk and intermodal, said in a statement. "We're providing customers with the fastest transit times in the rail industry and this expansion of our state-of-the-art reefer equipment gives more customers the solution they need to convert to rail."
The new refrigerated containers are part of CPKC's TempPro program. The MMX temperature controlled service will move fresh and frozen produce, baked goods, candy and other food products northbound, and handle beef, chicken, and pork southbound.
The MMX Series debuted May 11 with trains now linking Chicago, Kansas City, Texas markets, Monterrey and San Luis Potosi. MMX trains offer third-day service to/from Laredo, fourth-day service to/from Monterrey, and 4.5-day service to/from San Luis Potosi. MMX provides transit time of 98 hours from Chicago to San Luis Potosi, which CPKC says is a day faster than the nearest competitor.
In March, CPKC CEO Keith Creel said the railways were encouraged by the success of the interline premium service test trains they had run with refrigerated and frozen goods between Mexico and Chicago.
Hundreds of trucks cross the border at Laredo, Texas, every day carrying refrigerated and frozen cargo. Trucks can spend two to three days at the border while their cargo is unloaded, inspected, and reloaded, Creel said at the time.
CPKC aims to create a smoother and faster border crossing for its premium trains. "We're on the verge of creating inland terminals with support of the Mexican regulator … to allow those products, in this case beef or poultry, to be inspected inland and not stop at the border," Creel said. "It's transformational."