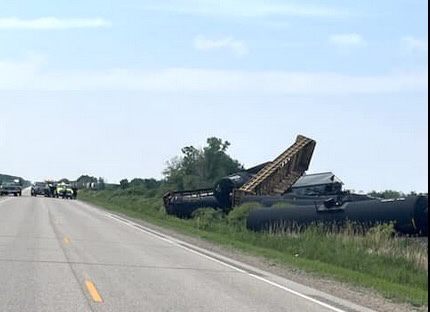 LANCASTER, Minn. — Approximately 27 cars of a Canadian Pacific Kansas City train, some carrying hazardous materials, derailed near the Canadian border Wednesday afternoon, closing a 7-mile stretch of U.S. Route 59 as a precautionary measure.
CNN reports the cars involved included eight tank cars, with some carrying an unspecified flammable liquid.
The Grand Forks, N.D., Herald reports the derailment occurred about 4 p.m. None of the hazardous material had leaked and no injuries were reported, according to Twitter posts from the Lancaster Fire Department and Minnesota Gov. Tim Walz. "Experts are on the way to survey the site and make sure the community has everything they need," Walz wrote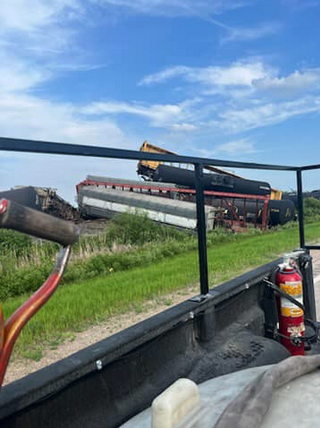 The Herald indicated clean-up could take two to three days.
Lancaster is 9.5 miles south of the Canadian border, about 18 miles east of the North Dakota state line, and about 65 miles north-northeast of Grand Forks.