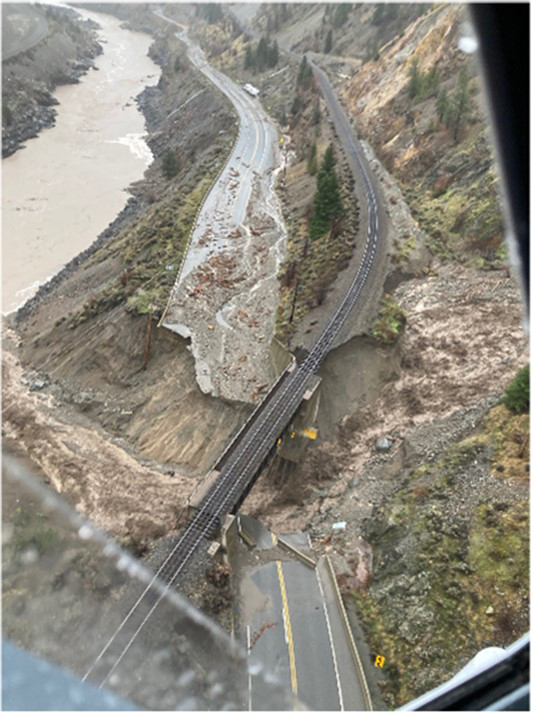 VANCOUVER, British Columbia — With flood damage to road and rail lines still cutting much of the province off from the rest of Canada, British Columbia has begun rationing gasoline and instituted travel restrictions that will prohibit vehicle traffic on some key highways to commercial transport of essentials such as food, water, and medical supplies.
Meanwhile, Canadian Pacific said it anticipated restoring service on its east-west route serving Vancouver this week.
Reuters reports the limit of 30 liters of gas per day (about 7.9 gallons) is to allow fuel supplies to last through Dec. 1. The news service also quotes a CP representative as saying that service will be restored by midweek "barring any unforeseen issues," while CN said it anticipated its repair work will extend into next week.
The rail lines through the Fraser River Canyon have been shut down since heavy rains last week washed out both tracks and highways [see "Rail service in British Columbia halted …," Trains News Wire, Nov. 16, 2021].
The Trans Mountain pipeline, which carries up to 300,000 barrels per day of crude oil from Alberta to the coast, is also shut down, but anticipates restarting some delivery by the end of the week.
The Canadian Press reports that highways 3, 7, and 99 have reopened or are expected to do so shortly, with the province's Public Safety Minister, Mike Farnsworth, saying details on enforcement of travel restrictions would be announced shortly.