VANCOUVER, British Columbia — Canadian Pacific and container-ship operator Maersk have opened their new Vancouver transload facility, adjacent to the railroad's Vancouver Intermodal Facility. Construction was completed in August, with operations beginning Sept. 1 and first containers arriving earlier this week.
The facility will allow cargo to be moved between international containers and domestic 53-foot containers, saving costs for customers. Traffic moving through the facility will be 80% to 90% fast-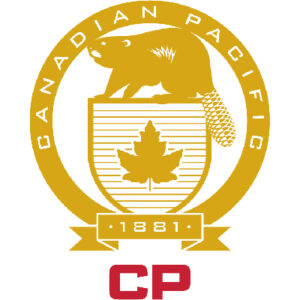 moving consumer goods, with the remainder auto parts.
"Bringing this new supply chain asset into play today marks an important new Asia/[Pacific Northwest] gateway chapter for customers looking for faster order fulfillment achieved through integrated logistics," Omar Shamsie, president of Maersk Canada, said in a press release. "We're looking forward to working with CP to make this a vital pivot point for supply chain planners to help them achieve their business goals."
Maersk says the facility can help reduce the variability in shipping transit times from the current 35 to 75 days to 35 to 40 days.
The opening comes about a year after plans were announced for the facility, which will decrease truck traffic in the Vancouver area by shuttling containers to and from ocean terminals by rail [see "Digest: CP, Maersk announce plans for transload facility …," Trains News Wire, Sept. 15, 2020]
"We are very proud to open this first-of-its-kind transload facility that creates tremendous opportunity for sustainable growth," CP CEO Keith Creel said in the release. "We are transforming inbound logistics in North America by reducing transit time variability thanks to CP's premium service, and at the same time having a smaller environmental impact and carbon footprint by taking thousands of trucks off the road while leveraging the inherent benefits of moving goods by rail."