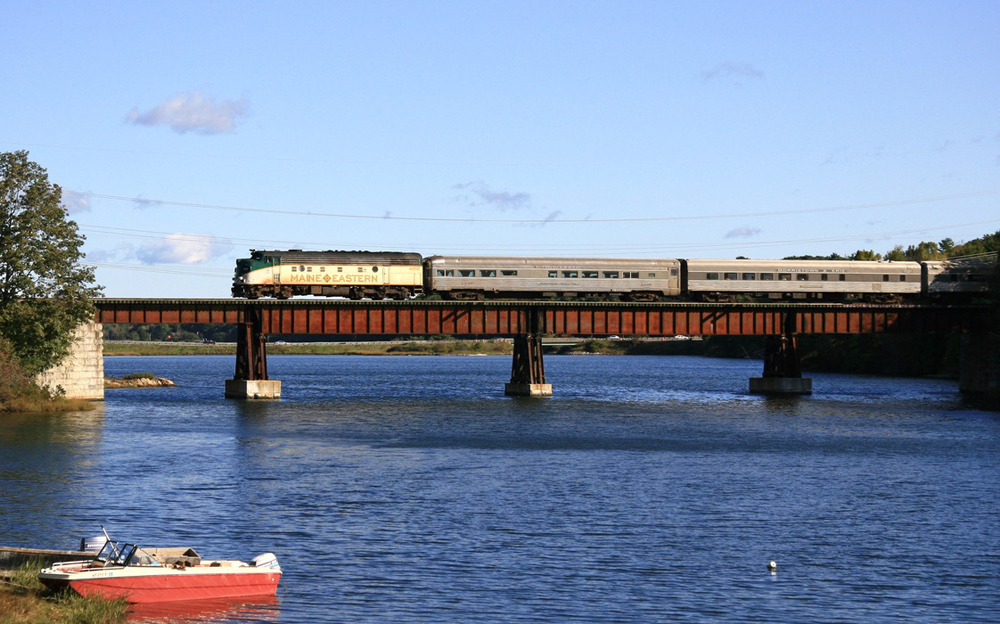 ---
ROCKLAND, Maine — New York's Finger Lakes Railway has proposed offering daily passenger train service between Rockland and Brunswick, Maine, to provide a connection to Amtrak's Downeaster.
The Courier-Gazette of Camden, Maine, reports the company made the proposal at a Monday meeting of the Northern New England Rail Passenger Authority, which oversees Downeaster operations.
The Finger Lakes proposal calls for daily round trips between Rockland and Brunswick, a distance of about 50 miles, using rail diesel cars. During the peak tourist season, May to October, there would be two daily round trips on Fridays, Saturdays, and Sundays. There would be at least four intermediate stops.
The company is proposing a two-year trial for the service, George Betke, a Finger Lakes director, told the meeting, with service possible as soon as this summer. Betke said a number of details remain to be worked out with the Maine Department of Transportation.
The last regular passenger service to Rockland ended in 1959, but seasonal excursion service operated between 2004 and 2015, when Maine ended a contract with the Maine Eastern Railroad.
Finger Lakes, based in Geneva, N.Y., operates a 167-mile short line railroad, a lease fleet of more than 500 railcars, and offers occasional rail excursions.