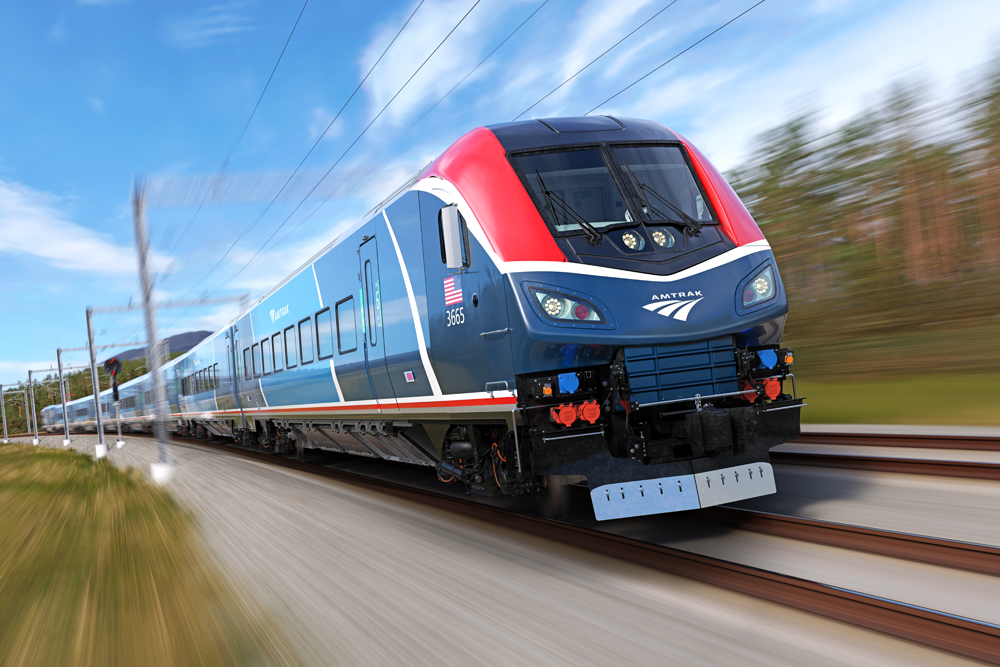 ---
WASHINGTON — Communications issues within Amtrak have contributed to changes in equipment orders, costs increases, and schedule delays for Amtrak's forthcoming Airo corridor equipment and the maintenance-facility changes planned to accommodate that equipment, the Amtrak Office of Inspector General in a report issued today (Tuesday, Dec. 27.)
As an example of what it calls "early challenges in stakeholder engagement," the report notes that the company did not consult with personnel in its food and beverage personnel, or with product development officials, on the design of food-service cars before signing the contract with Siemens for what is now known as the Airo equipment.
When food and beverage personnel reviewed the design, three months after the contract was signed, they determined the galley layout was inadequate and would have to be fully redesigned. Among the problems were insufficient food-storage space for longer trips and a need for more space for customers to stand and move through the car. Because the contract had already been signed, the redesign required a $42.5 million change order, which will delay the delivery of the first trainsets by as many as 5½ months.
Similar problems occurred regarding the plans to update maintenance facilities to accommodate the new equipment. Amtrak did not assign staff to lead design and construction at the facilities until March 2021, 11 months after its engineering department began preliminary work, and did not involve personnel at all sites in the process. In February 2022, when officials visited the Seattle maintenance facility to verify their preliminary design, personnel in Seattle identified a problem that would have caused problems for maintenance and commuter-train operations, requiring a design change. This led Amtrak to halt design work until it could hold workshops at all 21 maintenance facilities, which could delay construction at those facilities by 10 to 13 months. The new equipment could begin arriving before the work at the maintenance facilities is complete, the report says, which could lead to "highly disruptive" temporary contingency plans to deal with maintenance of the Airo equipment.
The report notes the Office of Inspector General has previously noted stakeholder engagement issues within Amtrak. It recommends that the company "establish and implement controls" to identify all relevant stakeholders "to specify requirements early for all major capital programs," and says it plans to continue to monitor and audit the Airo program as it moves forward. It says Amtrak agreed with its recommendation. And in its report summary, the OIG notes the company has taken steps to address the issues.