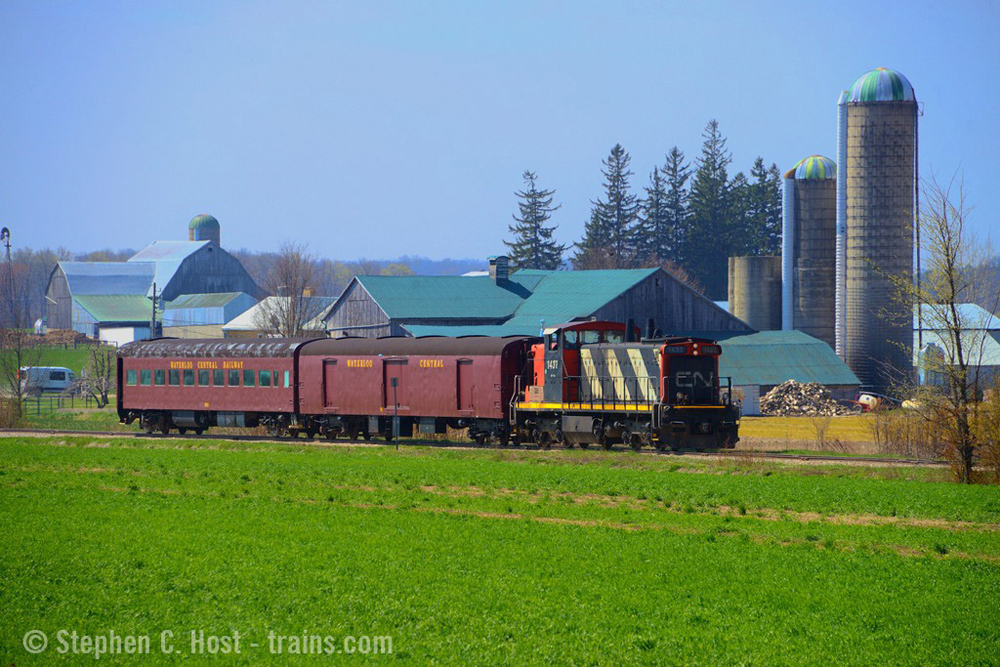 ST. JACOBS, Ontario — Canadian National has retired its final two GMD1 locomotives as of April 28, but at least one will be preserved.
As many as 14 were on the roster until recently, with fewer actually in service. But the numbers for the Winnipeg- and Toronto-based locomotives dwindled quickly, as CN parked the venerable units as they came to shops during the winter and spring. The final active Toronto-based unit, No. 1439, was parked on April 16 after a long stint in Hamilton, Ontario; the last of the two active Winnipeg-based units, No. 1405, was parked on April 19.
However, the next day, previously retired No. 1437 was plucked from the Toronto deadline and sent to Kitchener, where local crews used it for two days, including a mainline round trip to Stratford, Ont., after another unit failed. On April 23, the locomotive was delivered to the Southern Ontario Locomotive Restoration Society (operating as the Waterloo Central
Railway) in St. Jacobs, Ont., the intended destination which had led to the unit being sent to Kitchener.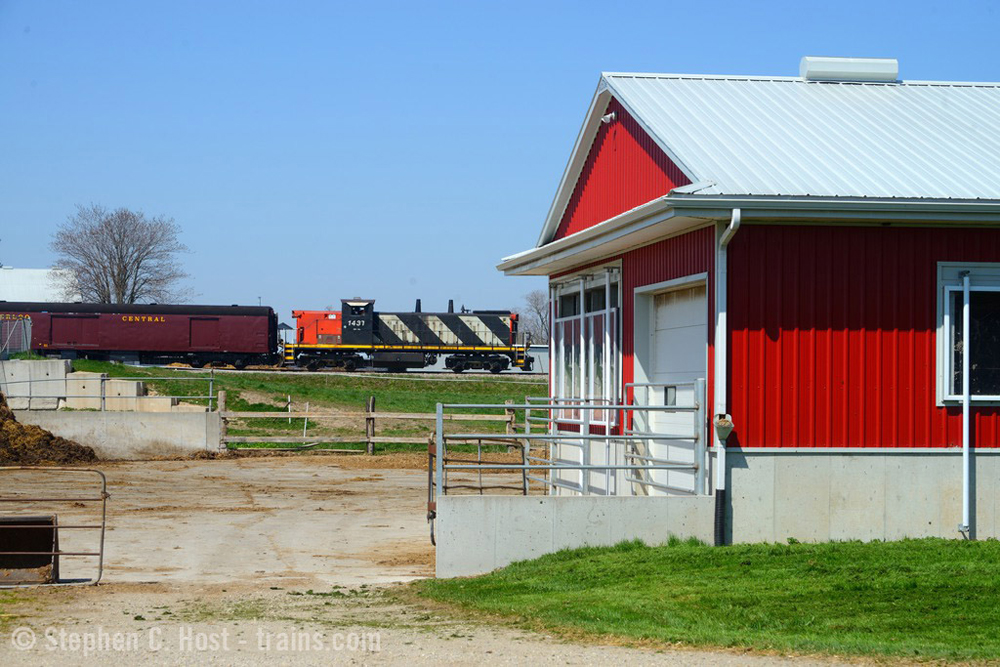 Those at the Waterloo Central were elated the locomotive was donated in full running condition, and a few hours after its delivery, took No. 1437 for a short run from their St. Jacobs shop to Elmira, and gave it a quick mechanical once-over. Waterloo Central staff indicated their plan is to restore the locomotive, built in 1958 as CN No. 1012, to its as-delivered number and paint when funds become available.
A total of 101 of the 1,200-hp locomotives were built by General Motors Diesel, the Canadian subsidiary of EMD, between 1960, some with A1A-A1A trucks and some with B-B trucks. All but five were built for CN; the others, for Northern Alberta Railways, eventually ended up on the CN roster.