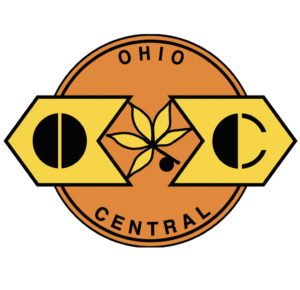 TRINWAY, Ohio — Cleanup will continue into next week after 98 cars of an Ohio Central Railroad train derailed Thursday near the unincorporated community of Trinway in east central Ohio.
The Zanesville Times Recorder reports 97 empty cars and one loaded car were involved, according to Tom Ciuba, vice president of communications for Genesee & Wyoming, in the derailment which occurred about 3:30 p.m. No injuries were recorded. The cause is under investigation.
The Ohio Central, a 74-mile line acquired by G&W in 2008, operates between Warwick and Zanesville, Ohio, and is part of a group of related G&W properties in Ohio and Western Pennsylvania. The derailment site, in Muskingum County, is about 13 miles north of Zanesville and about 52 miles east of Columbus.