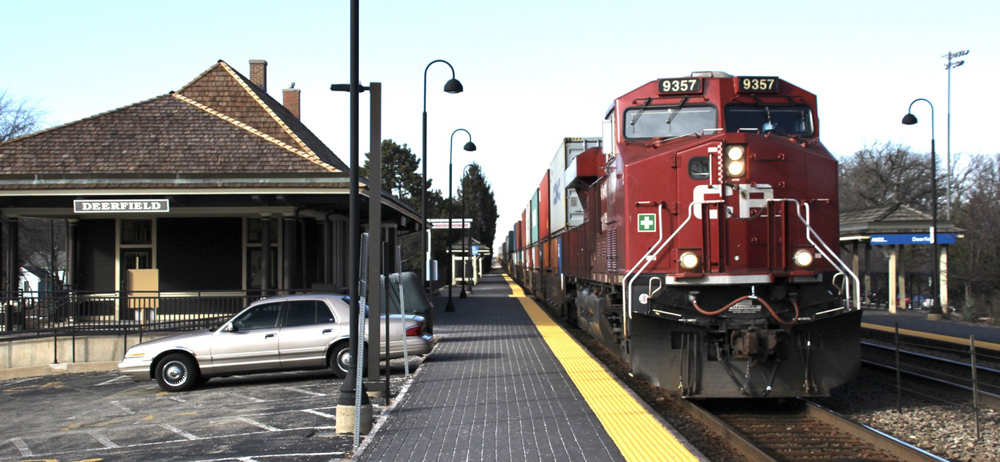 ---
WASHINGTON — Chicago commuter operator Metra has asked the Surface Transportation Board for more time to file comments on the proposed Canadian Pacific-Kansas City Southern merger, saying CP had originally "filed a false response" to Metra's request for information, and only recently provided an incomplete set of documents Metra says it needs to assess the impact of the merger on its operations.
The filing with the STB, originally submitted on Feb. 18 and resubmitted with a date correction on Tuesday, follows an earlier Metra request to the STB to force CP to hand over information [see "Metra asks regulators to order CP to provide more merger-related data," Trains News Wire, Jan. 3, 2022].
The new filing asks for an additional 30 days, until March 30, 2022, to file the commuter agency's comments, saying it had been notified on Feb. 15 that CP had provided "hundreds if not thousands of documents," including Rail Traffic Controller modeling data on how the merger would affect traffic on Metra lines where CP operates — which Metra says it first requested in November 2021. CP operates on two Metra-owned and operated routes, the Milwaukee District-North and the Milwaukee District-West lines.
That information, Metra says "directly contradicts" earlier CP assertions that no such modeling had been done since at least 2017. "Metra is now left scrambling to understand what CP's previously undisclosed modeling … indicates regarding the transaction's impacts on Metra service," the filing says. "… Metra is extremely troubled that CP's apparently misleading responses to Metra's previous discovery requests will now provide Metra no time to digest and incorporate information it has requested for many months but only now received."
The agency says that "while time is tight, Metra believes it can conduct an adequate analysis … with a 30-day extension."