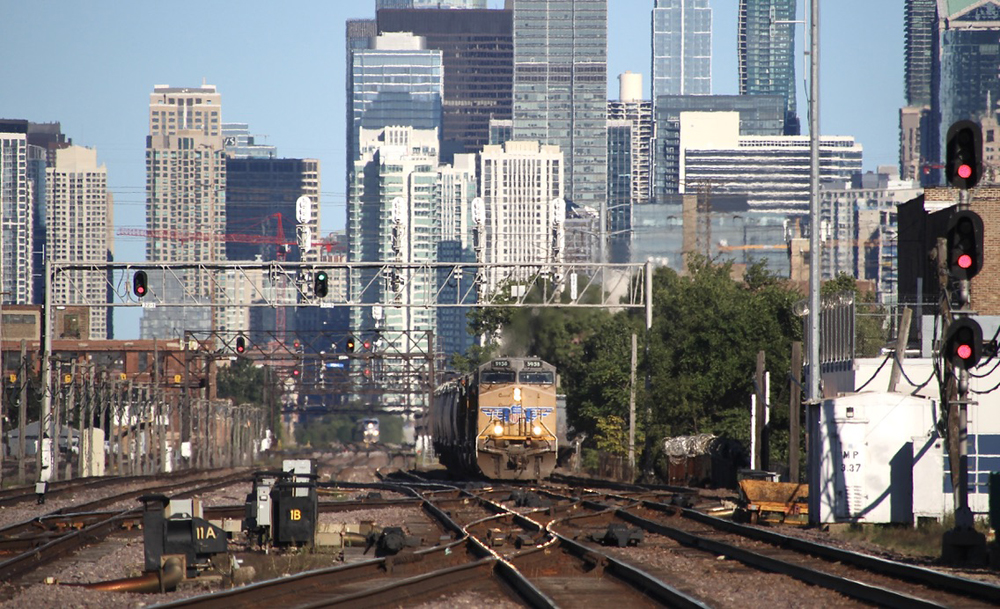 ---
CHICAGO — Chicago's CREATE Program will receive $70 million in federal funding for a $170 million project to modernize a 2-mile stretch of Union Pacific track on the city's west side, the partners in the Chicago Region Environment and Transportation Efficiency Program have announced.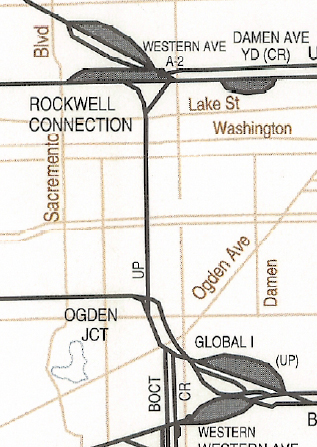 The Westside Gateway or Ogden Junction project, project WA1 on CREATE's Western Avenue corridor, will repair, replace, or eliminate 16 railroad bridges — some more than a century old — on UP's Rockwell Line, which parallels Rockwell Avenue between Fulton and 16th Streets. Viaducts below the bridges will also be repaired, repainted, and in some cases have clearances increased.
"This federal funding will help improve bridges and viaducts that go over local streets on our city's West Side, which will lead to supply chain improvements and enhanced community mobility," Chicago Mayor Lori E. Lightfoot said in a press release. "The City of Chicago is grateful for this federal support and looks forward to continuing to work with our CREATE partners on improving our rail infrastructure."
"The goal of the CREATE program is to unsnarl rail lines, make them safer and ultimately cut down the amount of time it takes to transport these goods," Cook County Board President Toni Preckwinkle said. "We must continue making significant investments in our infrastructure and this funding will allow the CREATE program to do just that."
The full Ogden Junction project extends from Kedzie Avenue to 16th Street. It will include 10,000 feet of new track and signal improvements, expected to eliminate thousands of hours of Metra commuter train delays and reduce freight-train conflicts. Also in the plans are installation of a bidirectional, computerized traffic control system, replacing seven hand-thrown switches with power switches, and new control points at Taylor Street, Ogden Avenue, and 16th Street, to allow simultaneous movements between UP, CSX, and Norfolk Southern.