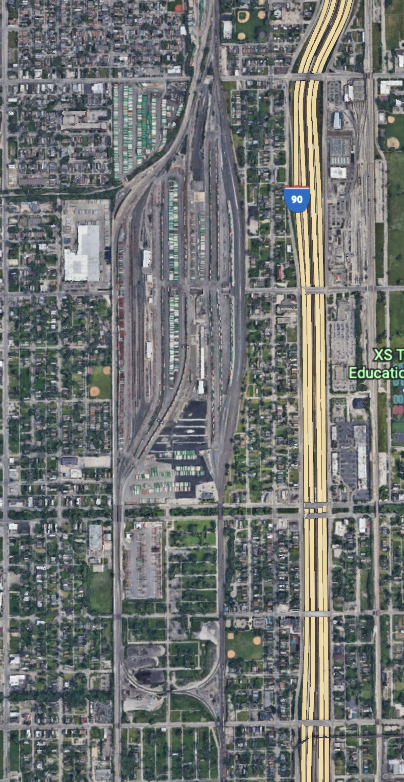 CHICAGO — Norfolk Southern's effort to expand its 47th Street Yard on Chicago's South Side has finally cleared a regulatory hurdle from the Chicago City Council.
The Chicago Tribune reports that the council voted today (Wednesday, Feb. 1) to approve the land deal necessary for the railroad to expand the yard southward by adding intermodal parking between Garfield Boulevard and 59th Street.
As part of that effort, the council needed to approve the transfer of streets and alleys in that area to NS. Alderwoman Jeanette Taylor of the 20th Ward — which includes the area around the yard — had blocked that deal for several months and did so again in a Jan. 18 meeting, questioning the railroad's hiring practices and the expansion's impact on the neighborhood [see "NS efforts to expand Chciago rail yard again blocked …," Trains News Wire, Jan. 21, 2023].
But in Wednesday's meeting, after condemning the company for not engaging with her on its plans, she said she was dropping her opposition because the yard's neighbors are "okay with it, so I'm okay with it," according to the Tribune.
The measure — supported by Chicago Mayor Lori Lightfoot — then passed on a unanimous voice vote.
The railroad has said the $150 million expansion plan will lead to good-paying jobs, as well as work for local contractors and other businesses that benefit from the yard.