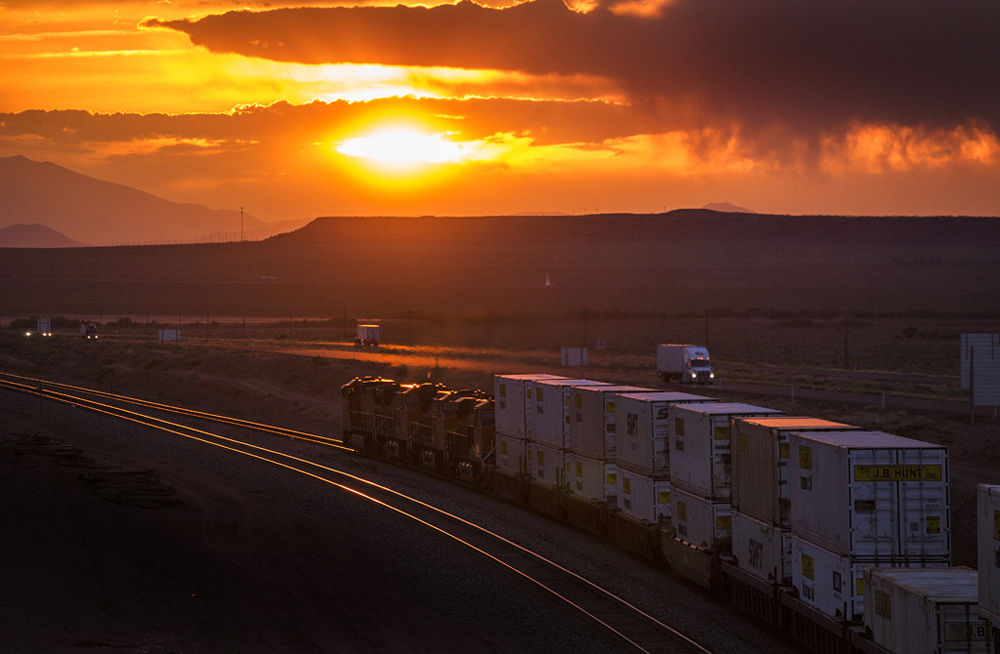 CHARLESTON, W.VA. — With diesel fuel prices for trucks twice as high as a year ago, railroads may have an opportunity to benefit from truck-to-rail shipping conversions. Truckers, struggling to preserve operating margins, are adding fuel surcharges or renegotiated rates, prompting shippers to price rail alternatives in search of cost savings and better reliability. Truck hauls with already delicate margins are particularly threatened on lanes where truckers' ability to renegotiate rates is difficult.
This latest obstacle is a particular hindrance for small and midsize owner-operators, with some recent reports suggesting that high fuel prices could lead some truckers to leave the business, pushing shippers to rail in some markets. In other cases where truckers' pricing control allows them to implement fuel surcharges, updated all-in rates are becoming more competitive with rail, increasing the possibility customers will migrate their loads to freight cars.
Fuel surcharges can add a few dollars to a truckers' base per-mile rate, exposing shippers to noticeably higher costs. It typically takes three or four truck loads to equal one railcar for most commodities.
As of April 16, highway diesel fuel prices are $5.07 per gallon and have been above $5 since mid-March, receding only slightly from March 14's peak of $5.25 per gallon.
These fuel prices haven't caused shippers to shift to railroads overnight, nor was that the expectation. But if prices remain high, railroads may become more attractive, helping lift rail volumes that continue to trail year-over-year numbers. The Association of American Railroads' weekly railcar report for April 9 notes that freight carloads are up 2.5% year-over-year, but total volume including intermodal traffic is down more than 2% from a year ago. Intermodal volume is still down more than 6% year-over-year, driven by persistent supply chain woes and a trucking backlog that was beginning to correct itself as diesel prices surged.
Fuel prices are pinching truckers at the same time some analysts see waning freight demand due to decreased consumer sentiment during a time of high inflation. A recent Wall Street Journal article reports freight rates are pulling back from historic highs and decreased shipping demand appears to be balancing with available capacity. This could signal the end of a profitable run for trucking companies in the wake of the coronavirus pandemic.
Quarterly financials reports will roll out in the coming weeks, providing clarity on fuel's impact on earnings. If prices remain high, freight customers may explore how to mitigate their exposure to higher fuel costs, making a compelling argument for rail, especially for bulk commodities. This could be a real opportunity for railroads to creatively price business and convert volume.
Chase Gunnoe works in marketing & sales for the freight rail industry and is the author of Carload Considerations, a monthly Trains News Wire commentary series. It discusses the freight rail industry, commodities, and economic trends. Its views are the sold opinion of its author with no particular emphasis on a specific railroad or shipper.