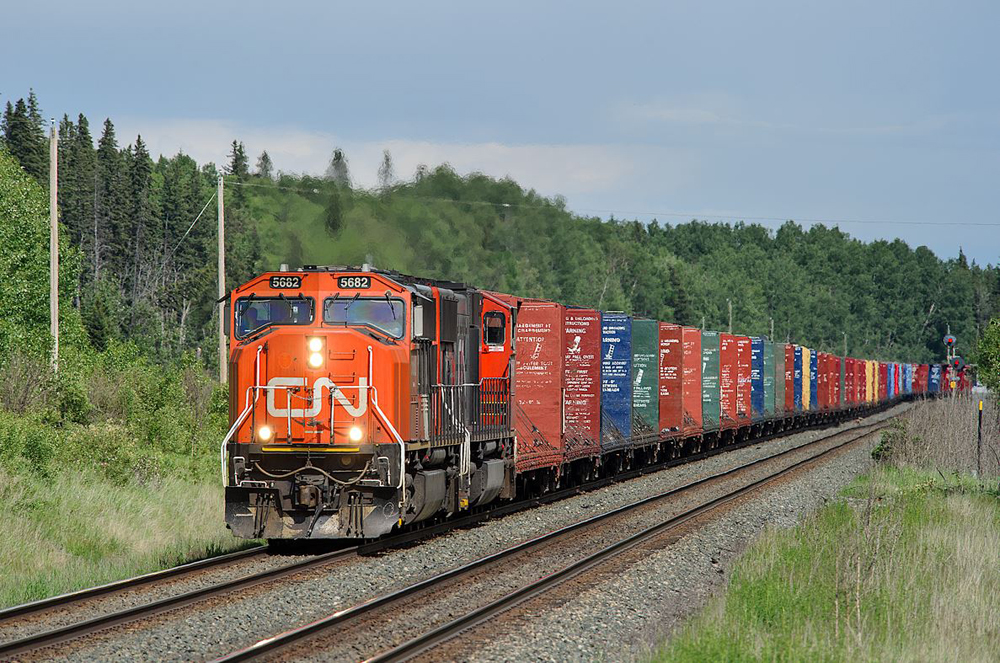 ---
CHICAGO — Higher interest rates may not be significantly pulling back inflationary pressure thus far, but they are cooling down lumber prices, returning them to near pre-pandemic norms in an inadvertent sacrifice of Class I railroad carloads. According to rail carload data, so far this year the country's seven Class I railroads have hauled approximately 7,500 fewer carloads of lumber, a decrease of 3% from a year ago.
Lumber prices are currently $528 per thousand board-feet after plummeting 47% from $1,007 per thousand board-feet last month. Lumber is down 68% from its peak of $1,670 in May 2021. Economists say the Fed's decision to continue increasing interest rates by half a percentage point is making it more difficult for consumers to afford homes. The average 30-year, fixed-rate has risen to 5.4%, compared to below 3% a year ago. Mortgage rates are now at their highest levels since 2009.
The Mortgage Bankers Association's Market Composite Index, which measures home purchases and refinance applications, dropped 6.5% in early June to its lowest level in 22 years. Applications to purchase a single family home are down 7% and refinance applications are down 5%, according to the association's data.
Housing surveys and economic research reported by a number of outlets indicates that consumers are increasingly concerned with their financial situations as the highest inflation in 40 years drives up the costs of fuel, food, and other goods.
Declining demand for lumber has affected most big railroads, notably Canadian National, which has hauled 4,809 fewer carloads year over year. CSX Transportation has handled 1,716 fewer cars; Norfolk Southern is down 1,549 carloads; and BNSF Railway is down 814 railcars. Union Pacific's lumber carloads are up 1,059 railcars and Canadian Pacific's forestry business, which includes lumber, is up 309 carloads, or less than 1%. Kansas City Southern's lumber carloads are relatively flat, up 35 cars, year over year.
Lumber has been one of the first commodities to contract since the Fed started tightening monetary policy earlier this spring. In contrast, a number of other rail-friendly commodities are headed into the second half of 2022 with favorable price momentum that could help offset a decrease in lumber business. Year over year, coal prices are up 220%; natural gas 128%; crude oil 70%; wheat 60%; ethanol 20%; soybeans 17%; and corn 15%, among others.
The Fed is expected to increase interest rates again this week in an ongoing effort to tame inflation. Economists believe the central bank may take more aggressive measures, perhaps increasing rates by as much as three quarters of a percentage point during its June meeting this week.
Chase Gunnoe works in marketing & sales for the freight rail industry and is the author of Carload Considerations, a monthly Trains News Wire commentary series. It discusses the freight rail industry, commodities, and economic trends. Its views are the opinion of its author with no particular emphasis on a specific railroad or shipper.