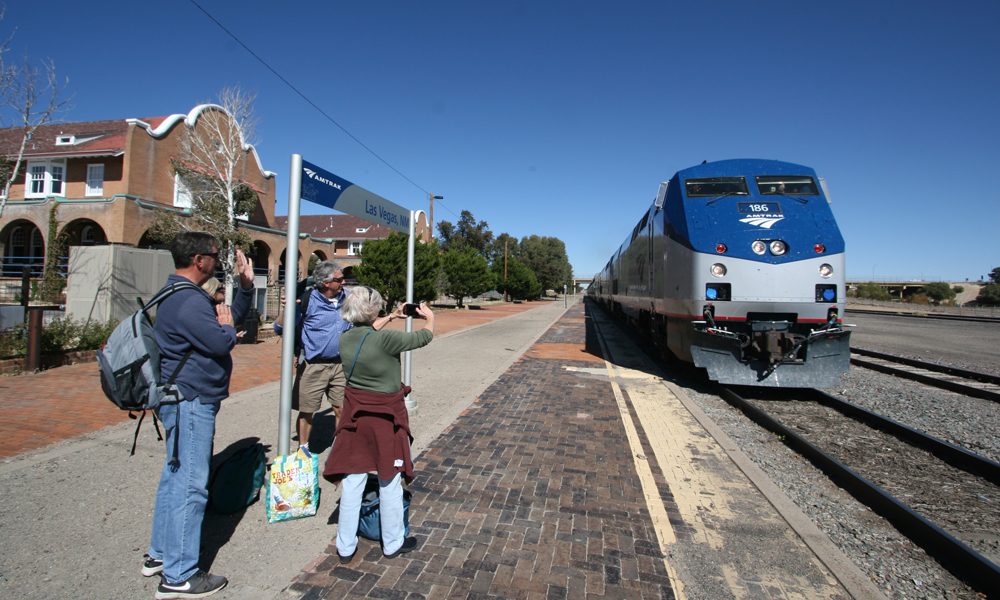 ---
CHICAGO — Amtrak says "forecasted inclement weather conditions" are prompting it to cancel the Southwest Chiefs departing Chicago and Los Angeles today (Feb. 28) and continue truncation of the California Zephyr as a Chicago-Salt Lake City train that began Monday.
Meanwhile, more Amtrak locomotive failures, along with host railroad track problems and freight train interference, continue to inflict exceedingly long delays on the beleaguered passengers who chose to ride the national network.
Cancelled trains
Although Cajon Pass and communities east of Los Angeles experienced unprecedented whiteout conditions over the weekend, only minimal snowfall is predicted in the California and Arizona mountains for the next several days. The Chiefs arriving at their terminals Feb. 27 were delayed in New Mexico, but today's arrivals were early into Los Angeles and about an hour behind schedule into Chicago.
Nevertheless, Amtrak has cancelled today's Southwest Chiefs over their entire route in both directions. With limited coach and sleeping car capacity, March 1 departures were showing "sold out" in the company's reservation system, perhaps while Amtrak attempted to re-accommodate displaced travelers. Annulments also disrupt established operating crew turns at intermediate points, often introducing additional transportation costs.
The westbound California Zephyr departing Chicago on Saturday, Feb. 25, was delayed encountering heavy Sierra Nevada snow and debris on the tracks on its way to Emeryville, Calif., arriving more than 3 hours late on Feb. 27. But trains leaving the Windy City the following two days terminated at Salt Lake City, where their eastbound counterparts then originated.
Big delays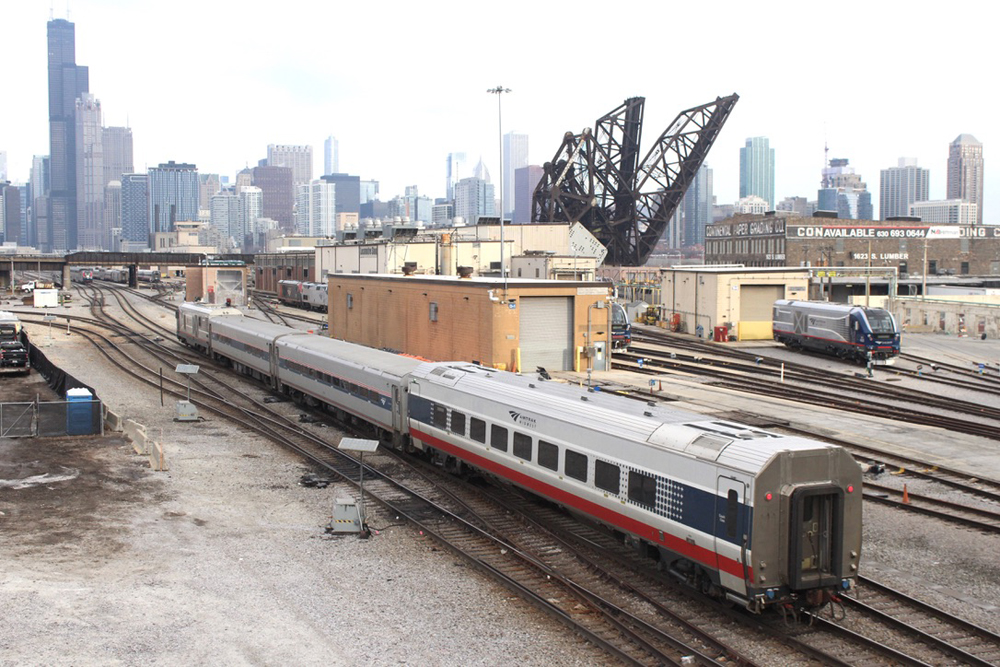 Elsewhere, passengers aboard the Washington, D.C.-bound Capitol Limited on Sunday, Feb. 26, were told via Amtrak Alerts that the train might be delayed leaving Chicago. That didn't happen, but "ongoing mechanical issues" east of Elyria, Ohio, caused the train to exit Cleveland almost 3 hours late and its next station, Alliance, Ohio, 9 hours, 22 minutes late at 12:28 p.m. instead of 3:05 a.m. Arrival into the Washington was at 10:11 p.m.
Also on Feb. 27, the Chicago-bound Pere Marquette from Grand Rapids, Mich., became disabled on Norfolk Southern rails east of Chicago; the problem couldn't be fixed immediately, so buses rescued its passengers. The train's equipment deadheaded into Chicago more than 6 hours off the advertised.
Further east, a CSX Transportation freight broke down in single-track territory south of Petersburg, Va., midday Monday, stopping the northbound Silver Star, southbound Palmetto, and the Carolinian in both directions. The cumulative delay to travelers on those four trains totaled more than 6½ hours, causing many missed connections.
"Unforeseen trackwork" at Walnut Ridge, Ark., delayed two Texas Eagles early today. Scheduled to pass near that point, the westbound train 3½ hours while the eastbound was delayed nearly 5 hours overnight.
But there was better news for customers attempting to ride the Empire Builder after the Chicago-Seattle/Portland, Ore., train was missing in action for three consecutive days last week [see "Weather cancellations for Southwest Chief, Empire Builder," Trains News Wire, Feb. 22, 2023].
Aside from hours-long delays to the eastbound Builder in rural Minnesota on Feb. 27, trains have been running mostly on time or early into their endpoints so far this week.