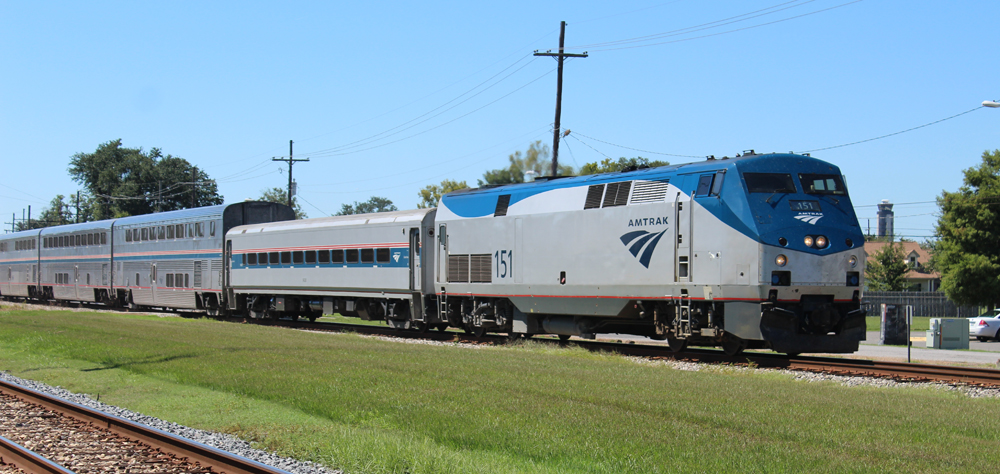 ---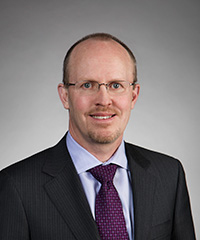 NEW ORLEANS — A senior Canadian Pacific official told New Orleans and Baton Rouge, La., civic leaders on Wednesday that the railroad will permit a single passenger round trip between the two cities, without any infrastructure improvements, if CP's merger with Kansas City Southern is approved by the Surface Transportation Board.
James Clements, Canadian Pacific's senior vice president of Strategic Planning and Technology Transformation, did admit that at present, "it's not a very fast …or high-capacity railroad, and that's why we believe there are some upgrades needed for speed, in particular. Because there is not a lot of capacity, we're just not confident that you could add a second [round trip] without significant impacts on passenger and freight."
He adds, "We're taking the capacity risk for the first train pair. We're not seeking any capacity capital to be added onto the line [initially], but speed and safety improvements may need to be undertaken to make transit times attractive. Amtrak and other agencies may need to fund some improvements to ensure the right product. We're always cognizant of supporting the needs of freight shippers in this area, but we've been able to successfully expand Amtrak service in other markets over time."
Currently, the KCS bridge over the Bonnet Carre Spillway has a 10-mph limit, and Clements says CP has not assessed whether it can be improved or should be replaced. Signaling, highway crossing protection, rails, ties, and ballast improvements may also be needed. Station platforms compliant with Americans with Disabilities Act regulations would have to be constructed. A 2014 infrastructure report estimated the cost of needed improvements at $262 million, which would be about $306 million in 2021 dollars.
"You're going to want to go at least 49 mph limit without signals versus the 10 and 25 mph," Clements says. "It may need to be a little more robust than it is today for slow-speed freight train operation."
The New Orleans-Baton Rouge route hasn't had passenger service since late 1969, when KCS discontinued its last passenger train, the Southern Belle.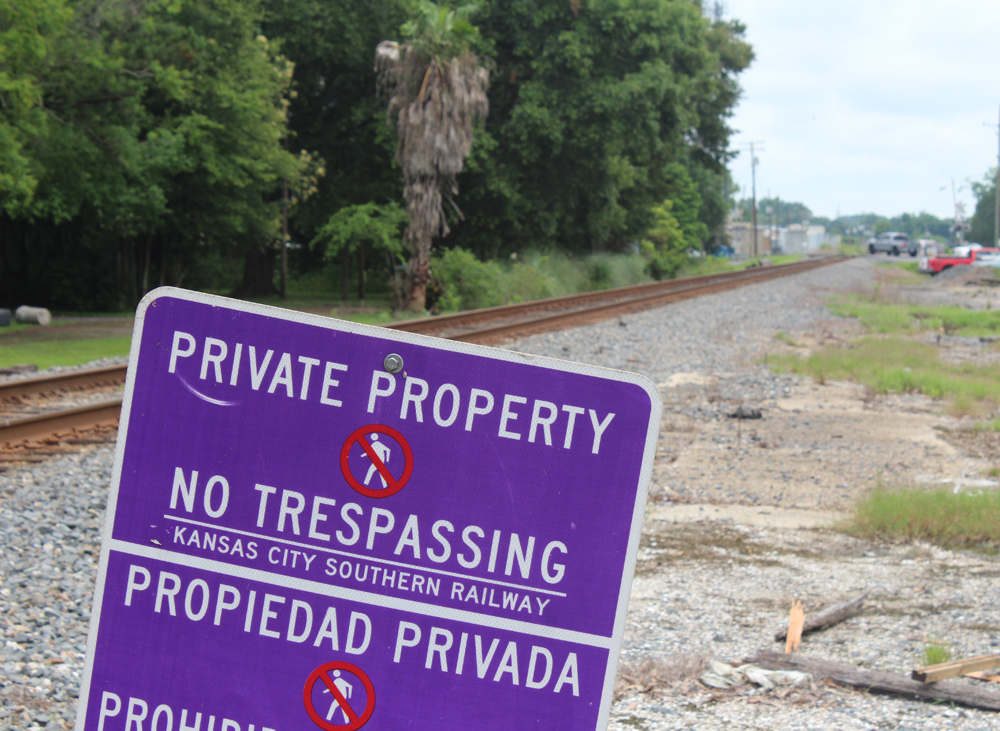 Clements says CP and KCS must operate as separate railroads with their respective managements until the merger is approved by the Surface Transportation Board; the earliest that is likely to happen is in late 2022.
He says CP also intends to work with stakeholders looking to add passenger service from Meridian, Miss., west to Shreveport, La., and on to Dallas, "once the appropriate review is done. We're going to be cooperative, not stand-offish in that area." He notes, however that the merged CPKC would not fully control the Meridian Speedway route, a joint venture with Norfolk Southern."
Following Clements' presentation, Louisiana Gov. John Bel Edwards (D) said the state intends to partner with the federal government, Amtrak, and CP in taking advantage of funding opportunities in recently passed infrastructure legislation.
"There are investments that have to be made to ensure we are successful, but those pieces can come together; we're going to have a concentrated effort," says Edwards, "and I appreciate the effort of CP to start this dialogue. Louisiana continues to have discussions with federal partners about establishing rail service between New Orleans and Mobile, New Orleans and Baton Rouge, and initially across northern Louisiana. I believe this could be transformative for our state in so many ways."
New Orleans Mayor LaToya Cantrell, in a Friday, Dec. 10, statement, said CP's commitment "is a vital step forward in our continued push to link New Orleans by rail along the Gulf South. This critical connection will expand regional transportation and employment opportunities, and can provide an additional mode of evacuation from forecasted storms, giving residents immediate transit service out of harm's way in the event of an emergency. This is a win-win for our entire region, connecting communities through transformative infrastructure projects and by improving public safety as we continue to experience faster, more intense storms."
— Updated at 4:40 p.m. on Dec. 11 with statement from New Orleans' mayor.