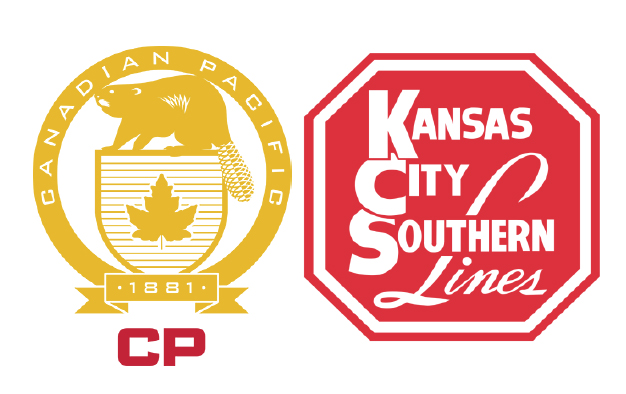 CALGARY, Alberta — Canadian Pacific says Canadian National's competing bid for Kansas City Southern would reduce competition, raise significant regulatory concerns, and upset competitive balance in the North American rail network.
CN's unsolicited $33.7 billion offer, announced Tuesday morning, tops the $29 billion deal CP reached last month to acquire KCS. The KCS board says it's reviewing CN's bid. CP did not immediately sweeten its offer for KCS.
"Canadian National's proposal is illusory and inferior because it creates adverse competitive impacts and raises other serious public interest concerns," CP said in a statement Tuesday afternoon. "CN's proposal increases regulatory and antitrust risk for KCS shareholders and decreases benefits for customers, employees, and other stakeholders."
CP claimed that CN's proposal "is massively complex and likely to fail."
"The Canadian National proposal would create the third largest Class I railroad and destabilize the competitive balance in the North American rail industry," CP argues.
CP and KCS are the two smallest Class I railroads and after their combination the new Canadian Pacific Kansas City system would still be the smallest in North America when measured by revenue.
The combination also would bring balance to the North American rail map, with two big systems in the U.S. West, two in the East, and two transcontinental Canadian systems that reach the Gulf Coast and, in the case of CP-KCS, deep into Mexico.
"The only combination involving KCS that is clearly in the public interest is the one that Canadian Pacific has proposed, which has already garnered support from over 400 shippers and other stakeholders," CP says.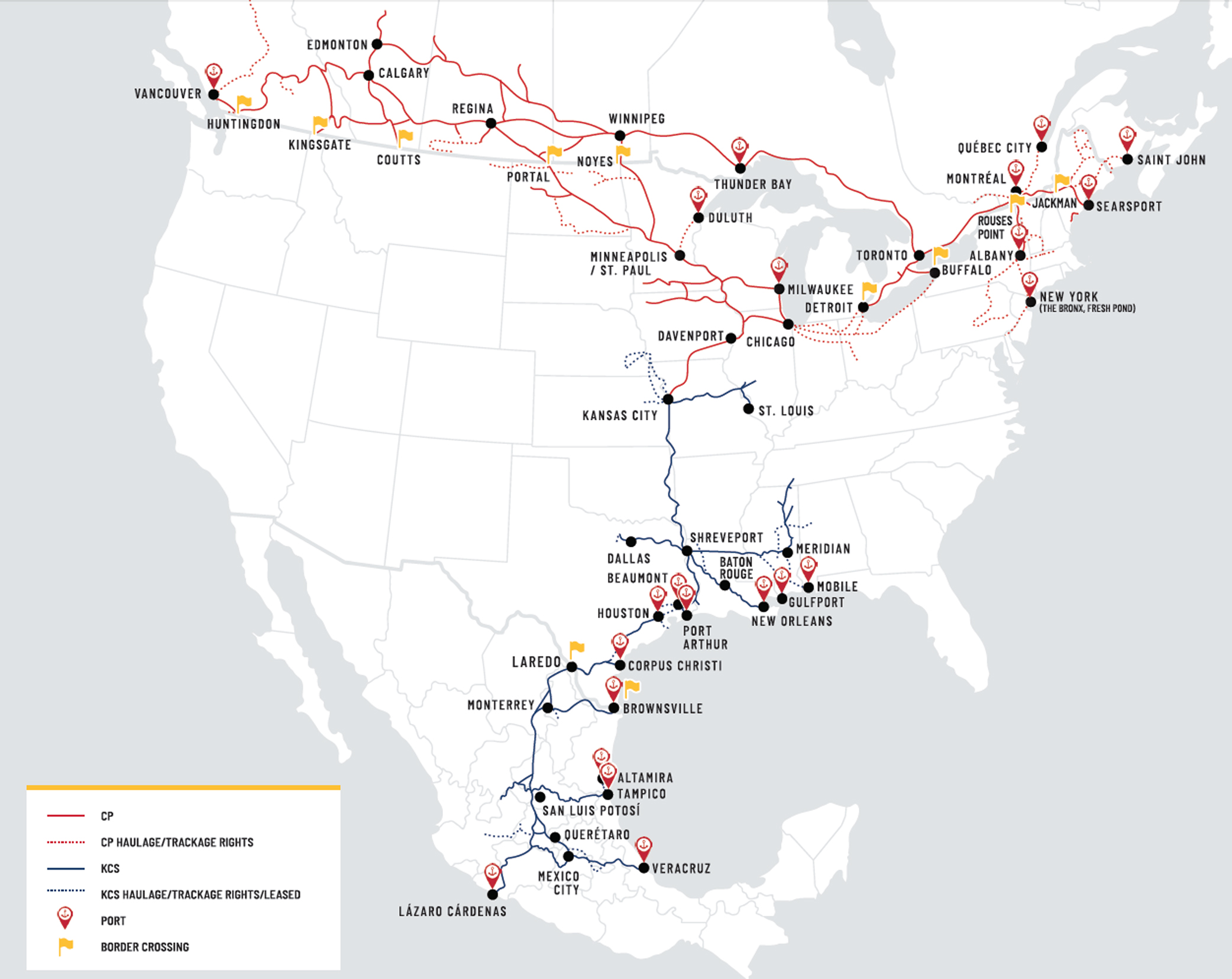 CP and KCS connect only at their joint yard in Kansas City, Mo., and tying their systems together would create a third single-line rail route between Texas and Chicago and the Upper Midwest.
CN says acquiring KCS would involve limited overlap, mostly involving the railways' parallel routes between Baton Rouge and New Orleans, where they jointly serve a handful of customers.
But CP contends that a CN-KCS merger would reduce competition in several corridors, including narrowing routing options from four to three between the Upper Midwest and the Gulf Coast.
CN's proposal would reduce head-to-head competition for shippers at numerous locations across the KCS system, CP says. CN and KCS also overlap by serving a large number of shippers in western Iowa and eastern Nebraska; at Jackson, Miss.; East St. Louis and Springfield, Ill.; and both reach the Port of Mobile, Ala.
"CN's suggestion that competition is limited to a handful of shippers between Baton Rouge and New Orleans is false," CP says. "CN and KCS's parallel lines between those points serve large numbers of shippers and their proximity has prompted build-in/build-out competition in the past."
CP said its merger with KCS would boost competition. "A combination of CP and KCS enhances competition, creating new and stronger competitive options against existing UP, BNSF and CN single-line routes, as well as trucks," the railway says.
CP also leveled criticism at the track record of CN's management in recent years.
"The Canadian National management team has significantly underperformed over a decade and has a track record of underdelivering against its own projections," CP says. "Specifically, Canadian National has been the worst performing Class 1 railroad over the last 10 years by total shareholder return. This calls into question the financial projections they have made regarding a CN/KCS combination and puts significant value at risk for KCS shareholders."
CN says it sees $1 billion in merger synergies by acquiring KCS, topping CP's estimate for $780 million in increased revenue and reduced costs.
"Canadian Pacific and its management team led by CEO Keith Creel have consistently outperformed the industry with a track record of exceeding expectations," CP says. "In addition, Keith Creel, a native of Alabama, brings deep knowledge of the US rail networks and extensive operating background, essential to making a combination with KCS successful."