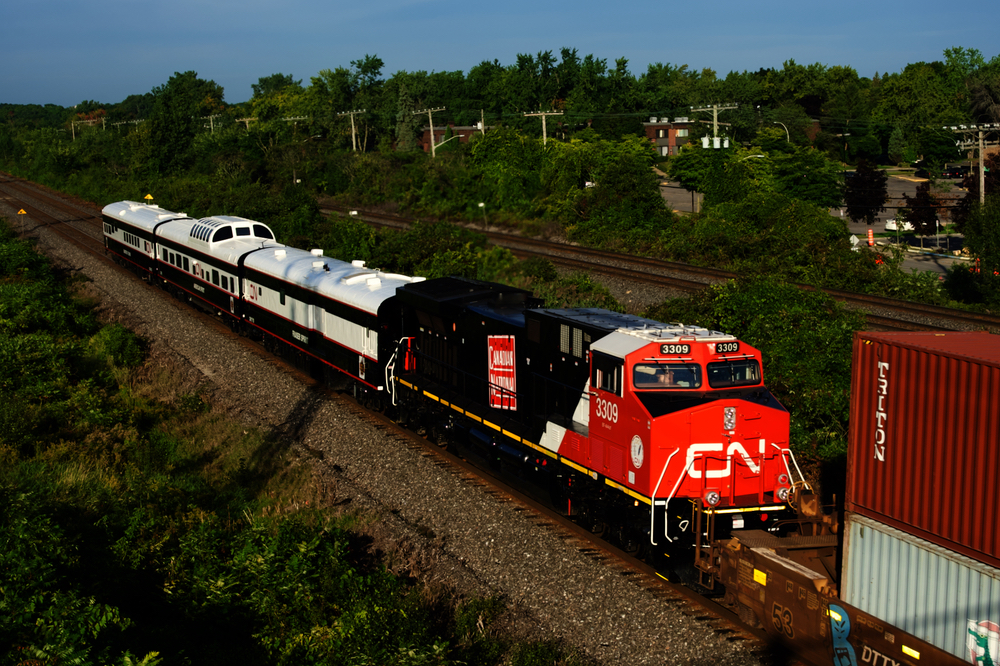 ---
Canadian National AC44C6M No. 3309, which was rebuilt at the Wabtec plant in Fort Worth last year, now sports the railway's steam era logo on its long hood.
The unit was first spotted with the so-called "wafer" logo last week. The 3309 has been on the point of the CN business train since departing Markham, Ill., on Sept. 15 and currently is in Halifax, Nova Scotia.
It was not immediately clear if the revival of the logo on the 3309's flanks is a one-off or part of a broader salute to the logo that made its debut on steam locomotive tenders in 1923. A CN spokesman did not respond to an email seeking additional details on Monday.
The wafer logo was a riff on the Grand Trunk's emblem at the time. CN, which was created in 1919 after the government nationalized the bankrupt Canadian Northern and other railways, adopted the logo after Grand Trunk officially joined the system in 1923.