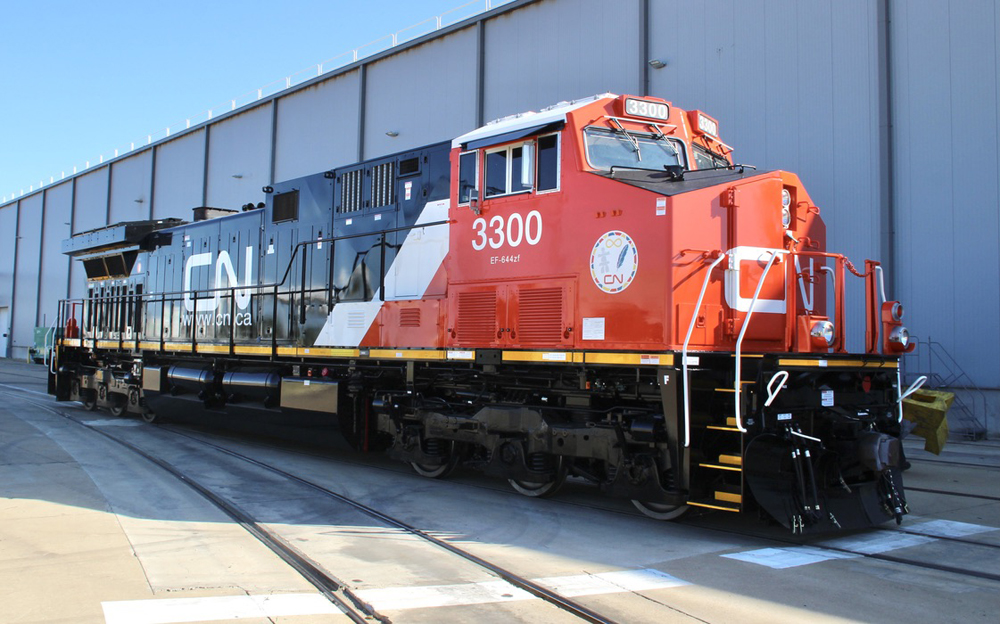 ---
FORT WORTH, Texas — On a sunny Thursday afternoon, officials from Canadian National Railway and Wabtec gathered outside Wabtec's Fort Worth locomotive factory to celebrate the delivery of a brand new locomotive for Canadian National Railway.
Or so it appeared.
In fact, the officials were posing for photos with AC44C6M No. 3300, the first of an order of 50 of the remanufactured 4,500-hp locomotives. While as shiny and spotless as any unit built new at the Fort Worth plant, is actually a mix of new, rebuilt, and upgraded technology. It promises more pulling power, better fuel efficiency, and reduced emissions, all at a lower cost than a new locomotive.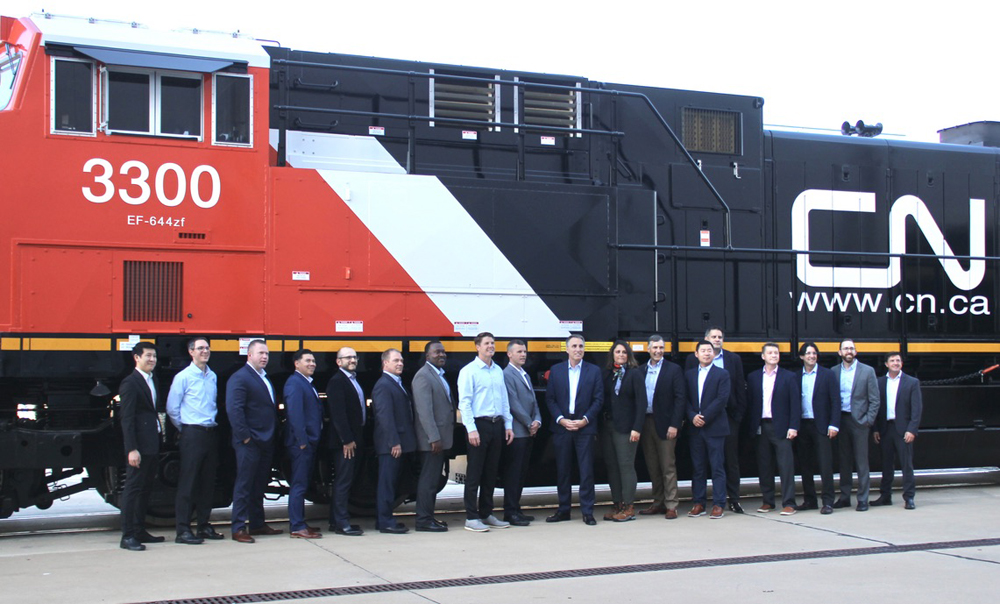 "This is a huge event for us," said Rob Reilly, CN's executive vice president and chief operating officer. "A big part of our future is being able to grow with our customers, so to be able to have these new or rebuilt locomotives is going to allow us to be able to handle that. … These are more reliable, they allow us to have greater tractive effort, and then they also are [significant] along the lines of sustainability, with our science-based target initiatives, our net-zero [carbon emissions goal] for 2050. So it ties into everything that we're doing, and we're very excited about it."
The remanufactured units' mix of the new and proven makes them both a comfortable addition to the CN fleet — "It fits right in with our locomotives, with everything else we do," says Rance Randle, CN's senior vice president, mechanical and engineering; "We know how it interacts, how it functions on our network" — and a technological step forward.
"When we bring on new equipment and improve our technology base, it's always exciting," says Mark Grubbs, CN's vice president, mechanical. "Not just for our customers to receive better service, but mechanically, it challenges us to improve our skillset and enhance our aptitude, which pushes us along with technology."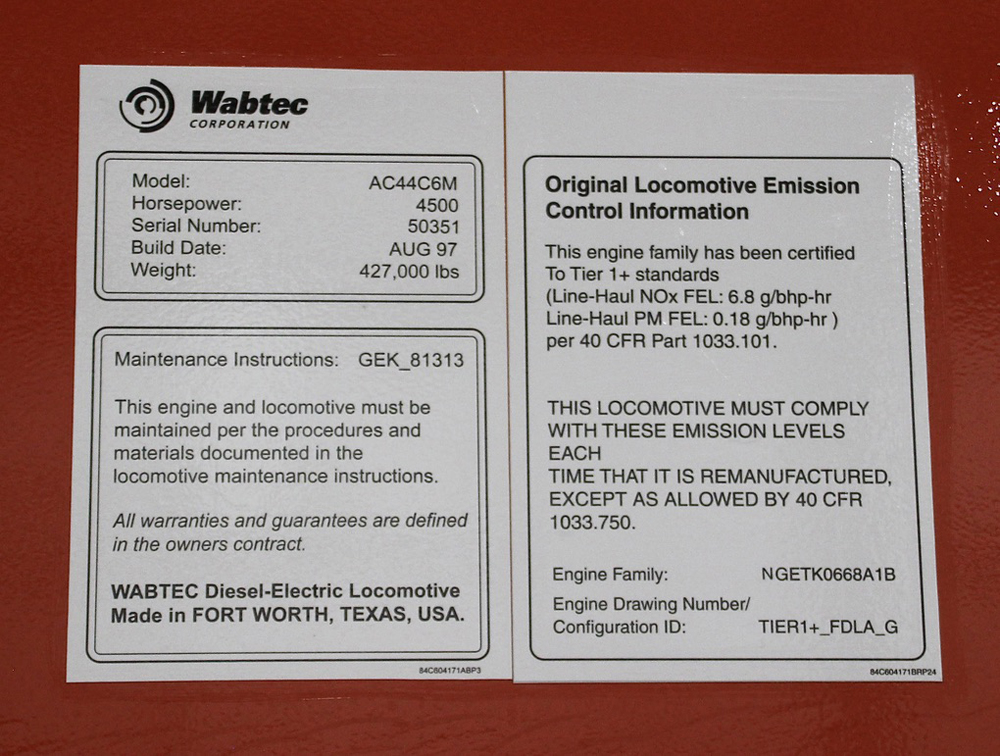 Wabtec officials were just as effusive as CN's.
"I always love to see a customer embrace a new technology for the first time," says Gina Trombley, Wabtec's executive vice president of sales and marketing and chief commercial officer-Americas. "And it's been a great day with the CN executive leadership team, walking around, seeing what really happens when you modernize a locomotive, which is a pretty complicated and really cool process."
The degree to which the locomotive appears indistinguishable from a new product is "the special sauce" of the remanufacturing process," Trombley says. "We have managed to find the perfect combination of bringing in the best of the new technology and keeping what was solid and good as it was, and then dragging down how much fuel it's burning and how much carbon it's emitting. It's kind of the best of all three things, which is perfect."
The remanufacturing business has become huge for Wabtec at a time when few railroads are ordering new locomotives. In addition to the CN locomotives in various stages of completion — including two that headed off for a test run as the officials were posing for photos — the factory floor also included units for Union Pacific and Norfolk Southern, as well as a few for Australian mining company Fortescue Metals Group.
"The North American fleet's older than it's ever been," Trombley said, " and even though there's not new, there's still a need to keep investing in the fleet, to make it more reliable, to make it do more work … You take out DC technology, put in AC, and all of a sudden, the unit's doing 55% more work than when it came in the door.
"Even though we're not building a lot of new locomotives right now, I'm super proud of what Wabtec is doing to innovate the fleet that is out there. So we love it. And who doesn't love a locomotive?"