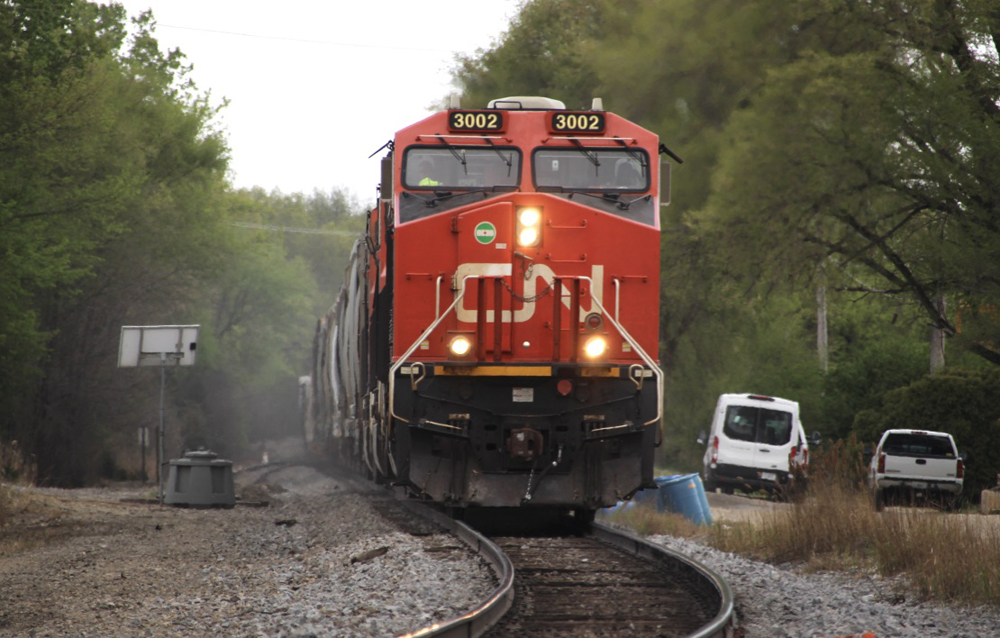 ---
MONTREAL — Canadian National met all of its financial targets for 2022, but the railway issued a cautious outlook for this year with the expectation of a mild recession and soft traffic volumes.
"Without a doubt we are in an uncertain economic time," CEO Tracy Robinson told investors and analysts on CN's earnings call on Tuesday afternoon.
Like Union Pacific earlier today, CN expects its volume to outperform North American industrial production this year – but the key economic indicator is expected to decline by 0.5% as the economy slows.
CN said its bulk traffic, including grain and coal, should remain strong through the first half of this year and cushion the blow of declines in virtually every other major traffic segment.
"We'll perform well this year regardless of volumes, and we will position ourselves for the upswing when it comes," Robinson says.
Chief Marketing Officer Doug MacDonald says CN set several traffic records in 2022, including high-water marks for containers handled through the Port of Halifax, Nova Scotia; U.S. grain delivered to the Gulf Coast amid low water levels in the Mississippi River; and record coal volumes.
CN's key operating metrics improved during the quarter. CN's trains departed on schedule 85% of the time, up 10% from a year ago as the railway focused on running to the operating plan, Chief Operating Officer Ed Harris says.
Velocity, measured by car-miles per day, increased 10%, to 207 miles per day. CN's safety metrics also improved, with the injury rate down 34% and the train accident rate down by 13%.
For the full year, CN's operating income increased 22%, to $6.8 billion, as revenue increased 18%, to $17 billion. Earnings per share, adjusted for the impact of one-time items, increased 25%. The railway's operating ratio was 60%, a 1.2-point improvement over 2021, or 59.9% on an adjusted basis.
Volume was up 1% when measured by revenue ton-miles, the favorite metric of the Canadian railways, but was down 0.5% when measured by carloads.
For the fourth quarter, operating income rose 22%, to 1.9 billion, as revenue grew 21%, to $4.5 billion. Earnings per share was up 24%, or 23% on an adjusted basis. The operating ratio improved 0.4 points to 57.9%.
Quarterly volume was up 6% on a revenue ton-mile basis, or 2.4% on a carload basis.