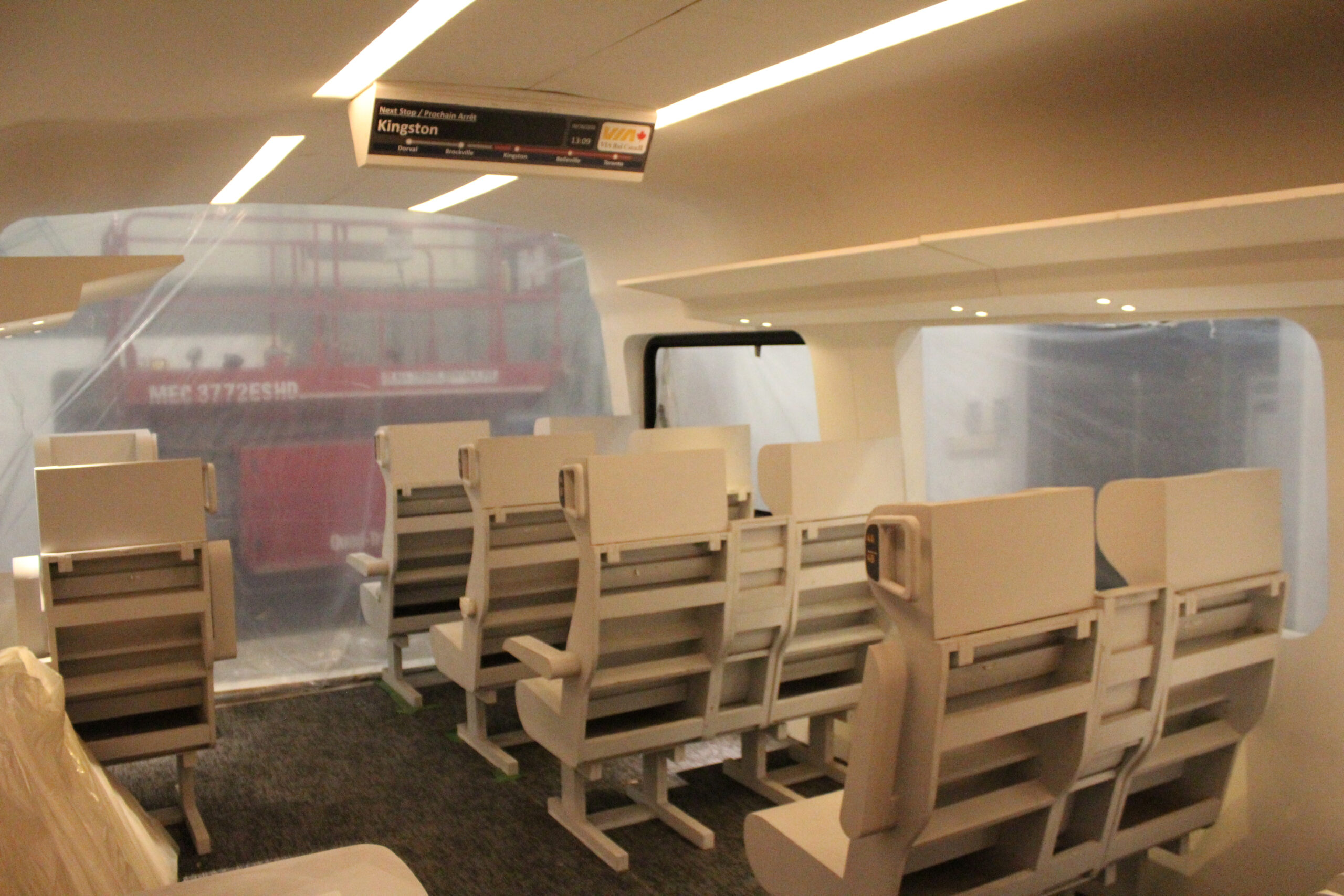 ---
OTTAWA — A report from Canada's auditor general says VIA Rail Canada and federal agencies have taken steps to address barriers by travelers with disabilities, but additional work will be required to achieve the government's goal of barrier-free travel.
"While we found progress in some areas, many barriers remained," Auditor General Karen said in a statement announcing a report delivered Monday to the House of Commons. "To further improve the accessibility of trains, planes and other federally-regulated modes of transportation, responsible organizations need to broaden their consultations, make their online content fully accessible, and use complaint data to identify, learn about, and prevent barriers."
The report, available here, cited efforts to involve persons with disabilities in specific projects, such as VIA's accessibility and design plans for its new corridor passenger equipment [see "VIA: New Trains, New Challenges," Trains Magazine, March 2023].
But it also found issues with VIA's website, noting that information on services for passengers in wheelchairs was difficult to find and that a person using a screen reader would sometimes be given the wrong departure time.
The report also says VIA, as well as the Canadian Air Transport Security Authority, handled complaints about accessibility issues on an individual basis, rather than looking for patterns that would allow a better understanding of barriers faced by those with disabilities.
Transport Minister Omar Alghabra responded to the report with a statement noting that VIA, the Air Transport Security Authority, and Canadian Transport Agency have already addressed some of the issues in the report, which studied events in 2019 and 2020.
"All three organizations agree that some barriers remain and that more can be done to address them," Alghabra's statement said. "… While these are independent, arm's-length organizations, Transport Canada helps each organization acquire the resources and authorities necessary to deliver on its mandate. Transport Canada will continue to work with the various organizations to support an accessible and barrier-free Canada by 2040."