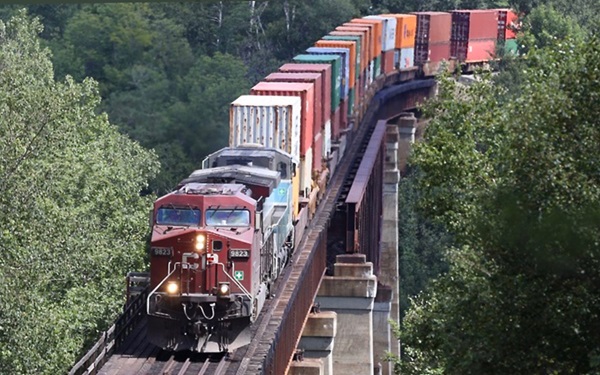 ---
OTTAWA, Ontario – The Canadian government said on Wednesday that it will spend $42 million to help fund capacity expansion projects at Port Saint John, New Brunswick, as well as to upgrade rail facilities in Saint John and McAdam on short line New Brunswick Southern.
The New Brunswick Southern and its sister short line, Eastern Maine Railway, are Canadian Pacific's connection to Saint John.
Transport Canada will spend $21.16 million improving New Brunswick Southern track, bridges, and turnouts between Saint John and McAdam, which is near the Maine border, as well as on terminal capacity projects in the two communities. New Brunswick Southern, a subsidiary of J.D. Irving Ltd., will contribute the same amount.
Transport Canada will spend up to $21 million to increase capacity at Port Saint John's container terminal. The Saint John Port Authority will contribute $4.2 million to the project, while the province will kick in $16.8 million.
CP, which last year began regular international intermodal service to Port Saint John in conjunction with shipping line Hapag-Lloyd, lauded the expansion projects that are being funded through Canada's National Trade Corridors Fund.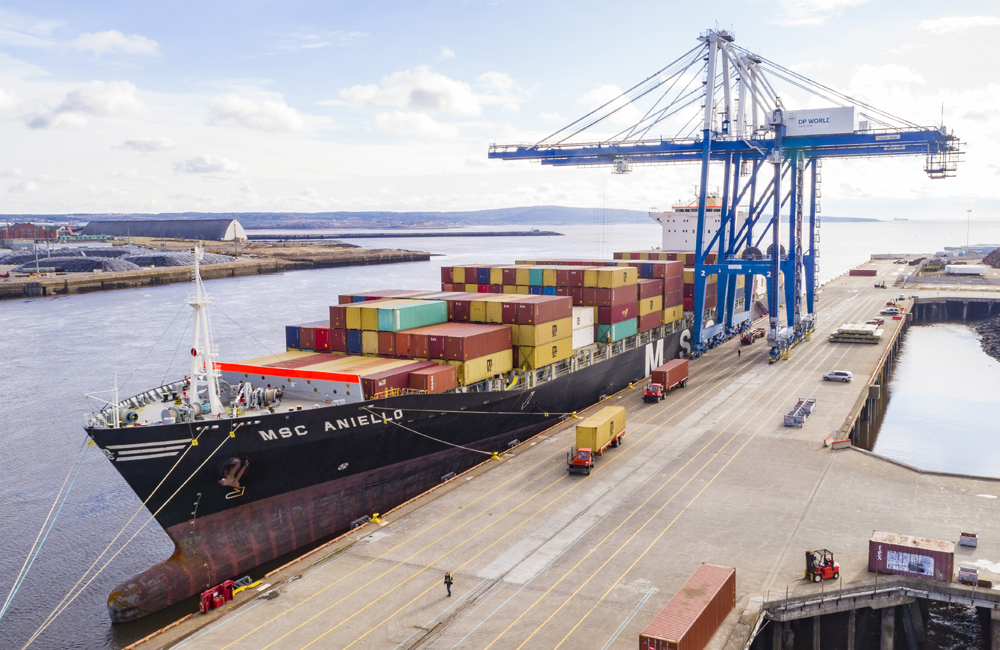 "CP is excited to be back in Atlantic Canada and proud of the much-needed competition our return has brought to the freight transportation market in New Brunswick," CEO Keith Creel said in a statement. "The additional investment announced today by the federal government and the Province of New Brunswick will make a significant impact for Port Saint John and for Canada's supply chains. The funding will bring Port Saint John's capacity up to 800,000 TEUs, almost tripling the Port's existing capacity."
CP in 2020 acquired short line Central Maine & Quebec, which once formed a part of the Class I's shortcut from Montreal across Maine to Atlantic Canada. CP is spending $90 million to upgrade the former CMQ trackage, including boosting track speed to 40 mph from 25. CP currently offers intermodal service between Saint John and inland markets that include Toronto, Montreal, and Chicago.
The container port at Saint John is already in the midst of a $205 million expansion that will double annual capacity to 300,000 TEUs, or twenty-foot equivalents, by 2023. The project includes a second berth, expanding on-dock rail to 8,000 feet from 3,600, and enabling the terminal to handle ships up to 10,000 TEU from the current 6,500.
CN also serves the port via a connection with New Brunswick Southern, and is the sole railway to serve Atlantic Canada's busiest container port at Halifax, Nova Scotia.
— Updated at 9 p.m. CDT on May 26 to clarify that improvement on New Brunswick Southern will include the rail line between Saint John and McAdam, as well as terminals.