---
For years now riding VIA Rail's Canadian has been more about the experience than arriving on time. A lot more, in fact. Even your boarding pass for VIA's flagship warns that you shouldn't book same-day connections at your destination.
But things seem to be changing. As part of its effort to run its freights closer to schedule, host railway Canadian National has been moving the Canadian right along in recent months despite booming grain traffic. Arrivals in Vancouver and Toronto have been on time or even early. Stations in between have seen yo-yo service: Sometimes early, sometimes on the advertised, and sometimes late.
So as you board sleeper Hunter Manor in Vancouver last week, you wonder how the Feb. 6 version of the Canadian will fare on CN's busy main line in winter.
The trip gets off to a good start: The 13-car train departs Vancouver Pacific Central Station precisely on schedule at 3 p.m. Then things go south in a hurry.
Just 3,000 feet or so into the trip ­a CN switch job blocks No. 2's path at CN Junction. From the Skyline dome you watch a pair of six-axle GE's trundle back and forth with a string of double-stacks for a little over an hour. They finally shove into the clear, and No. 2 gets on the move at 4:11 p.m.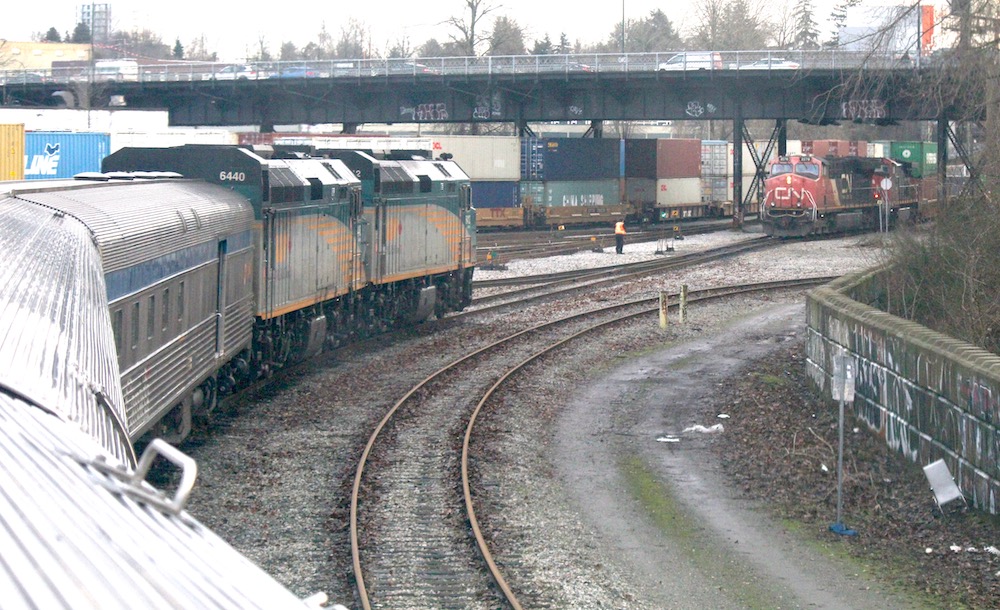 ---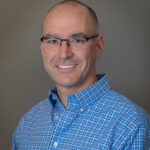 Your Canadian rolls onto Canadian Pacific rails at Mission at 6:30 — 1 hour, 42 minutes behind schedule — and sees nothing but green signals on the directional running zone through the Fraser River Canyon. The nearly full moon illuminates the landscape, and from the Laurentide Park dome you glimpse snow-covered peaks that give way to the thick forests that tumble nearly to the bottom of the rocky canyon. You'd rather keep gawking at the rugged scenery and the railroad that threads through it, but the bed is calling from Roomette No. 3.
You awaken to the rumble of a passing freight, open one eye in the predawn gloom, and see a blur of empty centerbeam flats rolling west. No. 2 is somewhere on CN's Clearwater Subdivision deep in the mountains of British Columbia, now running 2½ hours late.
CN is busy today as a flood of grain, intermodal, sulphur, coal, and merchandise rolls toward Vancouver, Canada's busiest port complex. East of Red Pass, B.C., the freight traffic thickens because CN's Albreda Subdivision now also carries freight bound to and from the Port of Prince Rupert, B.C.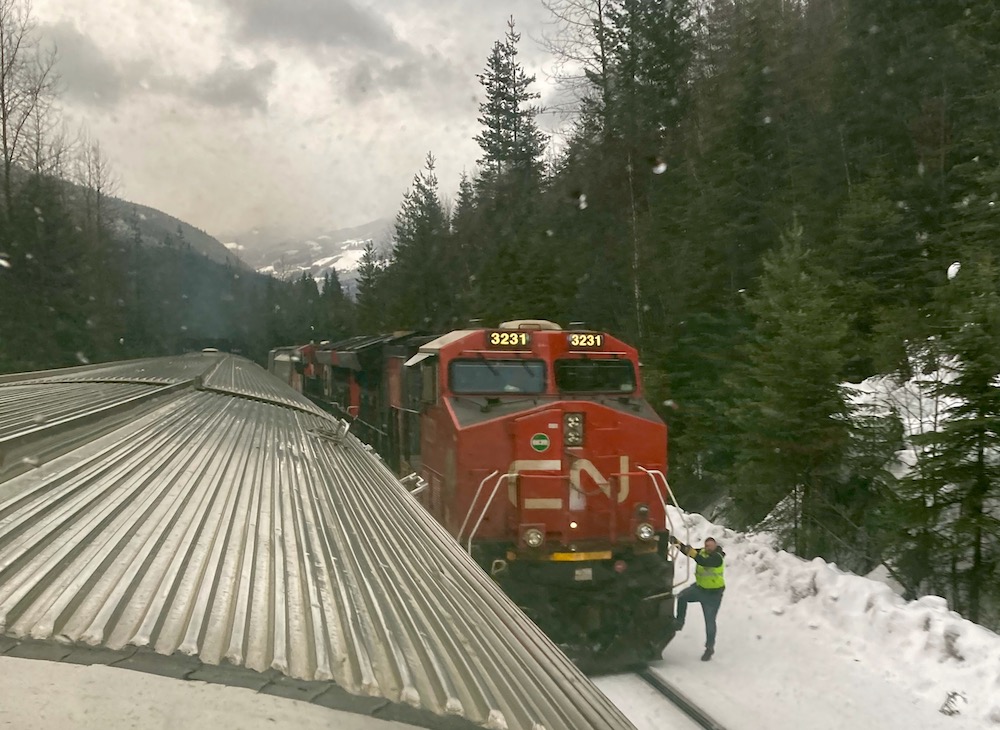 ---
Thanks to a combination of good dispatching, long stretches of double iron, and ample padding in the schedule, the Canadian is able to make up time. It departs the resort town of Jasper, Alberta, 26 minutes behind schedule. Some 232 miles later, it's out of Edmonton 3 minutes early.
The rest of the way across the prairies No. 2 stays within 45 minutes of schedule. The CN rail traffic controllers in Edmonton always have their hands full managing the freight traffic on the 789.8 miles between Edmonton and Winnipeg, which is North America's busiest single-track freight railroad.
East of Saskatoon, No. 2 runs on yellow signals until it gets stuck behind a pair of stack trains that are caught up in a CN crew-change logjam outside of the division point of Melville, Saskatchewan. But after that the rail traffic controller gives the Canadian some preferential treatment: It overtakes Vancouver-Toronto intermodal train 112 at Oakner siding, and 16 miles later holds the main at Rivers for 112's counterpart, the 111.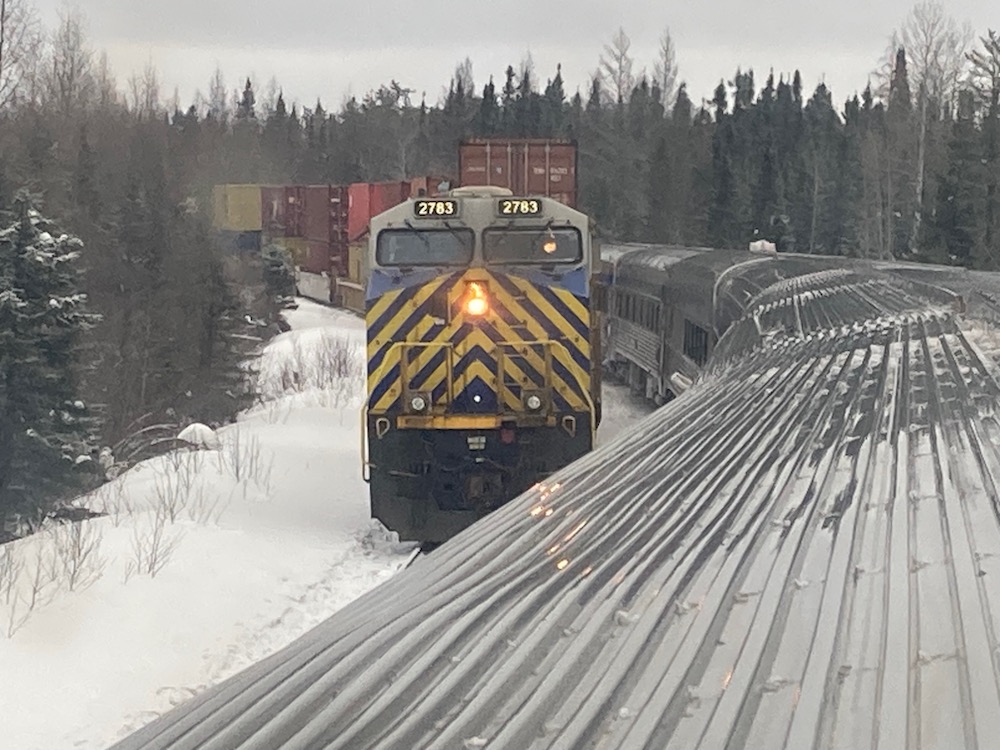 ---
In lonely western Ontario on Thursday, the Canadian whips up its own blizzard of fresh snow as it rolls through the spruce and birch forest largely at track speed. It arrives at the servicing stop at Hornepayne 1 hour, 13 minutes early, then departs right on time.
On the homestretch to Toronto on Friday, the rail traffic controller makes the most of the Bala Subdivision and its preponderance of steam-era sidings. After overtaking a premium intermodal train, meeting a manifest, and holding the main for a westbound stack train, the Canadian has the railroad to itself for the remaining 70 miles to Toronto Union Station.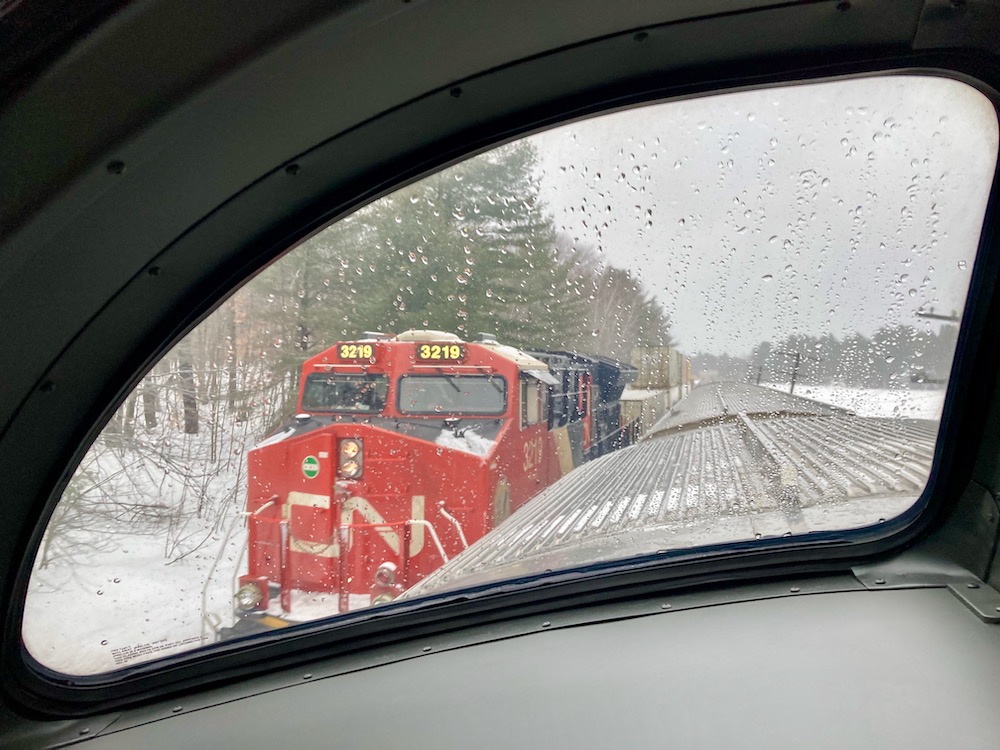 ---
The Canadian stops at the platform at noon, 2 hours, 49 minutes ahead of schedule. A few years ago an early arrival would have taken a miracle. But it's becoming the norm as a fluid CN aims to keep everything moving, including the Canadian.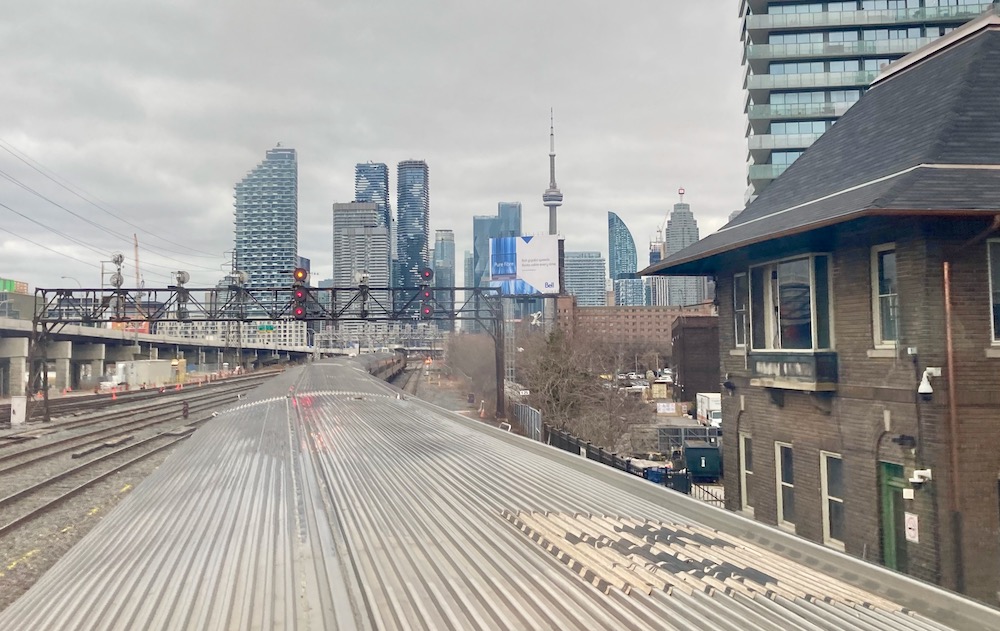 ---
You can reach Bill Stephens at bybillstephens@gmail.com and follow him on LinkedIn and Twitter @bybillstephens