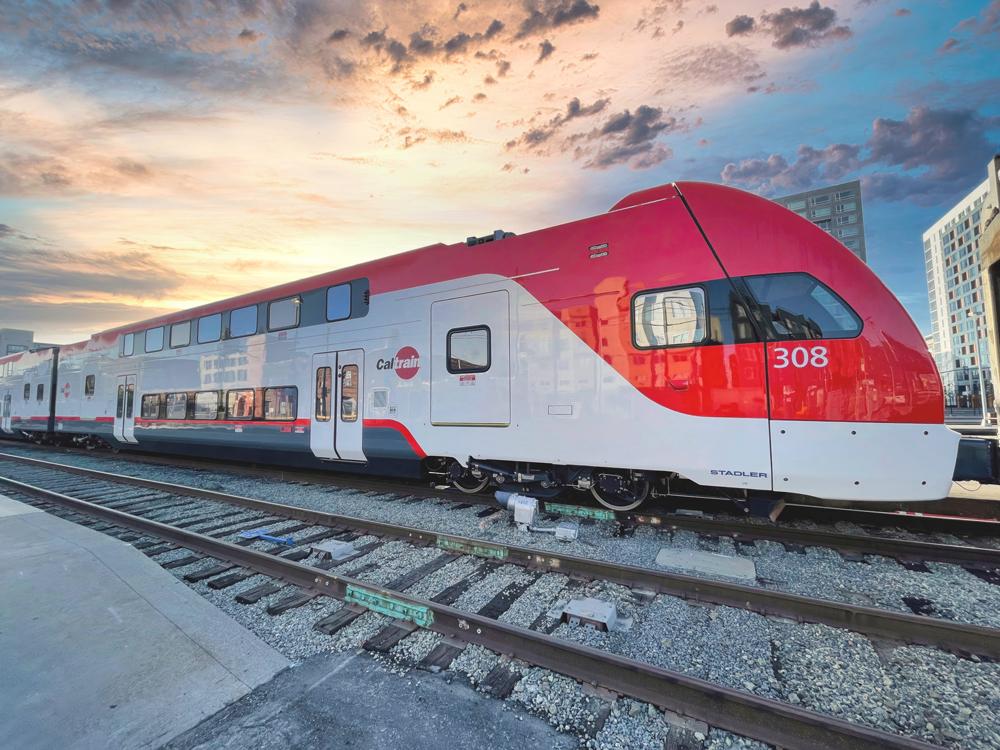 ---
SANTA CLARA, Calif. — Caltrain has reached a major milestone in the electrification of its San Francisco-San Jose main line, with the commuter rail operator announcing Tuesday that electrified trains have begun operating under power from the overhead contact system.
The agency posted video Tuesday of trains making low-speed initial tests. These initial runs will take place between the Santa Clara and College Park stations on the Santa Clara Drill Track, with test runs expanding this summer to the main track between the San Antonio station in Mountain View and San Jose Diridon.
"The start of testing for our new electric trains marks an historic moment for our agency, symbolizing tangible progress towards electrification," Caltrain Executive Director Michelle Bouchard said in a press release. "It signifies a future of improved service, reduced environmental impact and a more reliable experience that will benefit both our riders, and the communities that we serve."
Electrified service will be provided by seven-car multiple-unit trainsets built by Stadler in Salt Lake City. More information on the equipment is available here and on the overall electrification project is available here.
"Now that our new trains are running on our own power for the first time, it's clear that the start of electrified service is just around the corner," said Caltrain Board Chair Jeff Gee. "I couldn't be more excited for our riders to experience the future of Caltrain next fall."