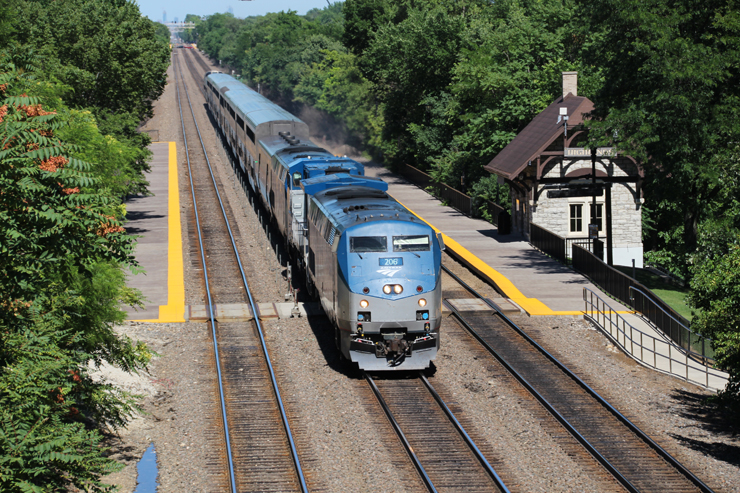 ---
WASHINGTON — The California Zephyr, Empire Builder, and Heartland Flyer all had on-time performance under 40% in the second quarter of 2023 according to statistics released today (July 18) by the Federal Railroad Administration.
The Zephyr had a customer on-time performance of just 31% for the quarter, while the Builder and Flyer were both at 38% under the metric which weighs the number of customers using a particular station, and therefore gives greater weight to on-time performance at the most-used station.
Faring best by this statistic were the Keystone Service, with a customer on-time performance of 96%; the Adirondack, at 93%; and New York-Albany service, at 92%.
Only the Zephyr was among the worst-performing trains for the second consecutive quarter. In the first quarter, the worst on-time performers were the Sunset Limited (29%), the Zephyr (29%), and Auto Train (38%).
Train delays
Train delays are tracked in three general categories: Host-railroad responsible; Amtrak responsible; and third-party responsible (primarily weather). The quarter's overall total of 1.31 million minutes was a 4% decrease from the prior quarter and 14% increase over the same quarter in 2022. Freight-train interference was the largest single cause of interference, accounting for 18% of delays.
The overall breakdown assigned 746,000 minutes of delay responsibility to host railroads; 302,000 minutes to Amtrak, and 262,000 minutes to third parties. All were marked decreases from the first quarter, except the third-party numbers, up by 1,000. But all were up substantially from the same quarter in 2022, when host railroads accounted for 680,000 minutes of delay, Amtrak for 254,000 minutes, and third parties for 212,000 minutes.
The full second-quarter Service Quality Report is available here. The full array of quarterly FRA passenger performance reports is available here.