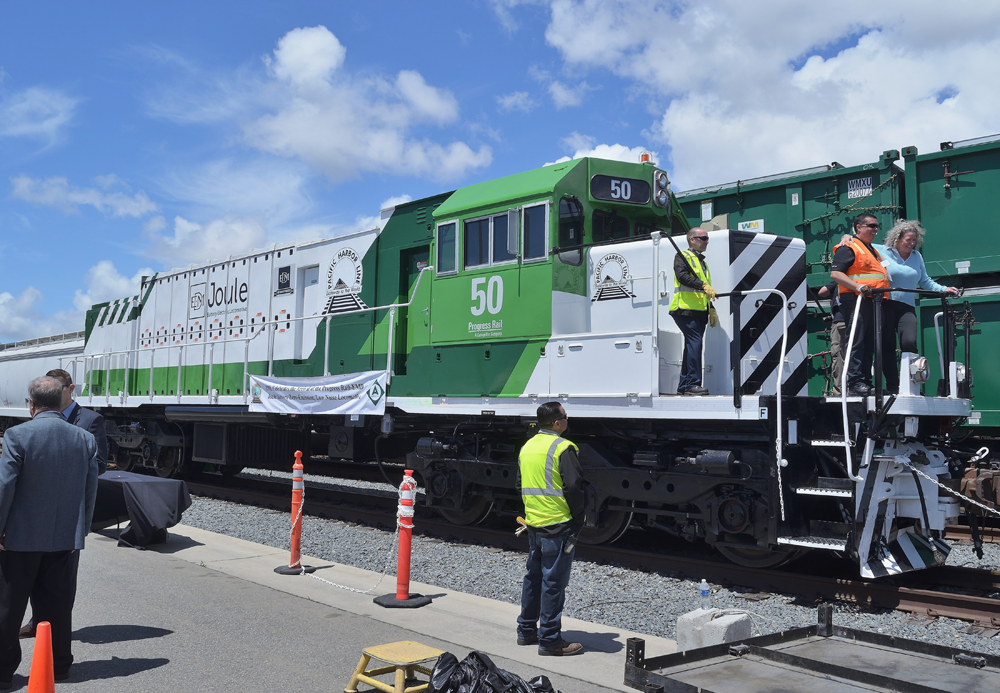 ---
WASHINGTON — California and other states can enact tougher locomotive emissions standards than those imposed by the federal government, the U.S. Environmental Protection Agency said this week.
The policy change, which goes into effect on Dec. 8, means the California Air Resources Board's controversial locomotive emissions regulations will not run afoul of federal preemption of state and local regulations.
"This rule implements a policy change to no longer categorically preempt certain State regulations of non-new locomotives and engines, aligning with the plain text of the Clean Air Act, and better achieving the legislative intent of providing for exclusive Federal regulation of new locomotives and new locomotive engines while preserving the ability of California and other States to adopt and enforce certain State standards regulating non-new locomotives and engines," the EPA said in a Federal Register notice this week.
Railroads have opposed the new California regulations, which they say will limit the useful life of today's locomotive fleet of more than 25,000 units and mandate their replacement with zero-emissions locomotives. The rules also threaten the viability of the state's short lines, which generally cannot afford to replace their locomotives with expensive new ones.
The Association of American Railroads and the American Short Line and Regional Railroad Association have filed suit against the CARB regulations in federal court. The suit seeks to delay implementation of the regulations until legal challenges are resolved.
"Railroads remain confident in the strength of the ongoing litigation and its ultimate outcome as the Clean Air Act provisions central to the case remain unchanged by the EPA rulemaking," Association of American Railroads spokeswoman Jessica Kahanek says.