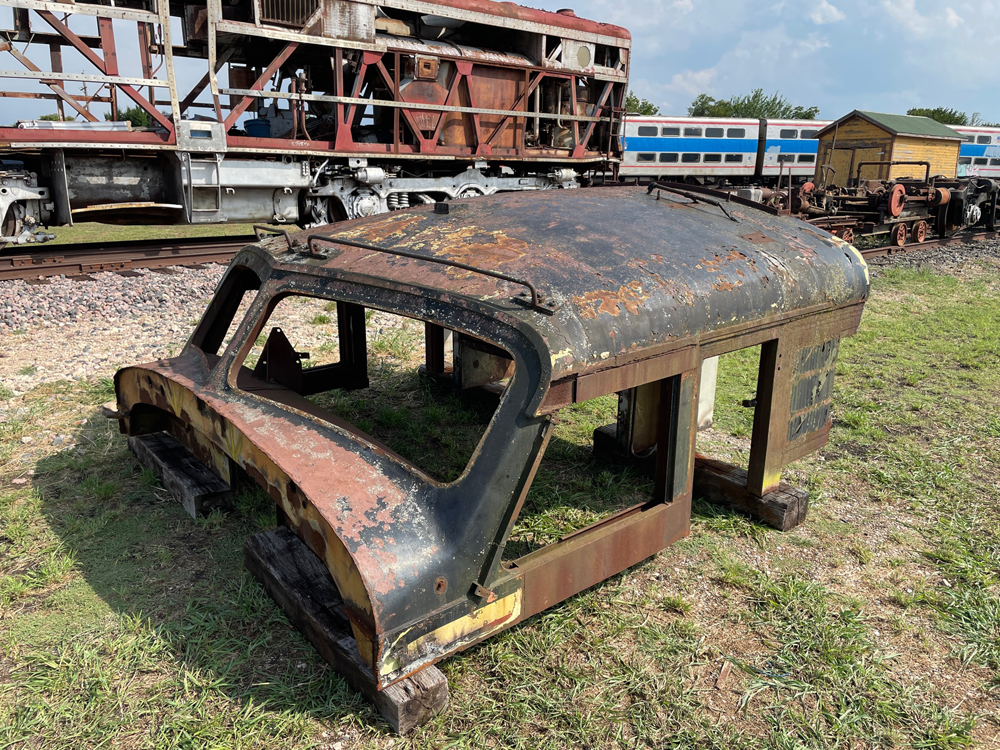 FRISCO, Texas — A critical part in the restoration of Santa Fe Alco PA 59L at the Museum of the American Railroad has arrived in Texas.
The cab roof and front windshield from a FP4A arrived Aug. 16 and was set down next to the legendary locomotive. The Cuyahoga Valley Scenic Railroad in Ohio provided the component from a locomotive that was scrapped. The section is identical to the Alco PA cab and roof areas. No. 59L's cab and roof were severely damaged in a wreck while the unit was running in Mexico.
Robert Willis, coordination of the PA restoration project, calls this a major development in getting the project moving again after a 3-year delay.
"This donation allows us to make a definitive decision regarding how to proceed with repairing the issues with the existing roof and peripheral damage," Willis says. "Work on the remainder of the car body frame will occur once the cab is repaired squared up, according to existing erection drawings."
The museum had three options: Repair the existing roof, which was deemed unworkable, fabricate an expensive new roof, or find a donor, which is what happened.
"Each option had its own rather unique approach and process to bring about an acceptable result," Willis says. "The donor route was definitely the most acceptable and direct route to reach the desired goals."
To help with the project, visit Take the PA…all the way! — Museum of the American Railroad (historictrains.org) to make a donation.