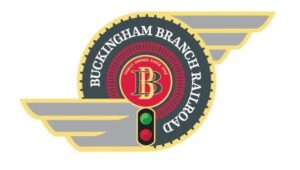 WASHINGTON – Virginia's Buckingham Branch Railroad seeks to acquire a line that it presently leases from CSX Transportation. It encompasses 164.22 miles of line from milepost 276 in Clifton Forge to milepost 111.78 at Doswell.
The railroad has leased the line, part of which hosts Amtrak's Cardinal, since 2005. It was originally Chesapeake & Ohio.
According to a filing with the Surface Transportation Board, CSX and Buckingham Branch have agreed to convert the current lease into a permanent, exclusive rail freight operating easement and terminate the existing agreement.
Buckingham Branch was established in 1988 to acquire a 17-mile line from CSX between Bremo and Dillwyn, Va. Today it operates 280 route miles on multiple segments in the state.