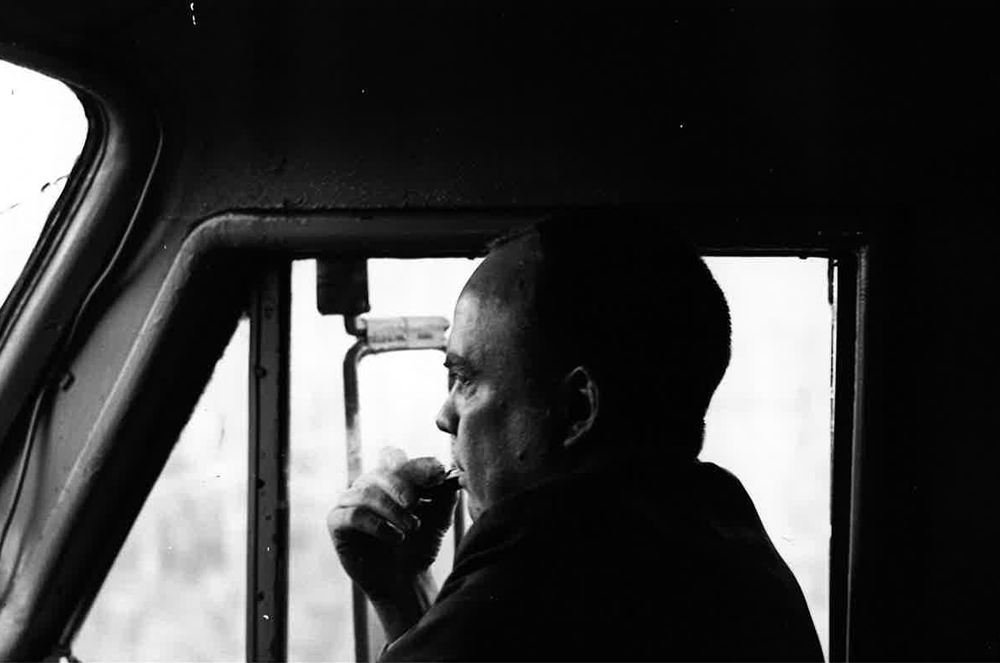 ---
Of all the colorful stories that emerged in the 1970s from the tangle of Northeast railroading after Penn Central's 1970 bankruptcy, perhaps none is more intriguing than the Delaware & Hudson's battle to maintain its independence, a fight led by its president, Carl B. "Bruce" Sterzing Jr.
A lawyer by training, Sterzing became president of the D&H in 1972 and for the following five years led the D&H not only to modest profitability but also to notoriety for its embrace of passenger service and its fleet of vintage Alco and Baldwin cab diesels.
Sterzing died Oct. 9 in Virginia Beach, Va., at age 88.
Sterzing was born May 14, 1933, in Austin, Texas. His railroad career began with a clerk's job at a Missouri Pacific yard when he was a student at Texas A&M College. He later served in the Marine Corps before earning a law degree at Harvard. A subsequent job in Norfolk & Western's legal department set the stage of his years at D&H.
D&H was controlled in 1970 by Dereco, Inc., a holding company owned by N&W. Dereco's chairman was former N&W President John P. Fishwick, who dispatched Sterzing to Albany to serve as D&H's general counsel. Two years later, Sterzing took the top job.
Sterzing's tenure at D&H was marked by his hands-on approach, in which managers were expected to know the railroad first-hand. He emphasized close relations with customers and looked for every opportunity to enhance D&H's standing as a bridge carrier, located as it was at the crux of several Northeastern lines. He also invested in the railroad's physical plant, funded in part by the sale of real estate, including the company's castle-like Gothic headquarters in Albany. Although the railroad lost more than a million dollars in 1972, by 1974 Sterzing produced a profit of $1 million.
Sterzing also presided over the dramatic expansion of D&H on the eve of Conrail's creation on April 1, 1976, when D&H — historically a 900-mile railroad — suddenly became a 1,400-mile system via trackage rights on various Conrail routes.
Meanwhile, Sterzing delighted the traveling public and railfans with splashy initiatives involving passenger trains and classic diesels.
The passenger train was the Adirondack, the state supported Montreal-New York train run in partnership with Amtrak. To equip the train, Sterzing assembled an implausible collection of 1950s-era cars via purchase and lease, including diner-lounges and dome cars, and had them painted in D&H's Champlain blue, yellow, and gray. The Adirondack's colorful run as a D&H streamliner ended in 1977 when Amtrak replaced the train with Rohr-built Turboliners.
Even more notable than the Adirondack's cars were the locomotives up front: a quartet of Alco PA passenger diesels, acquired from two sources, rebuilt at D&H's Colonie (N.Y.) Shops with the assistance of Morrison-Knudsen, and painted in a D&H scheme that mimicked their origin as Santa Fe "Warbonnet" units. In addition to hauling the Adirondack, the PAs served in various public relations and railfan-excursion capacities.
If the elegant PAs weren't enough, in 1974 Sterzing augmented D&H's Alco-dominated roster with a pair of Baldwin RF-16 "Sharknose" diesels he obtained from a Cincinnati scrapper. For a brief season, the Sharks were fixtures on 50- to 100-car transfer runs, as well as occasional pusher service on Belden Hill outside of Binghamton, N.Y.
Sterzing's run as D&H president ended in August 1977, when he was forced out by the United State Railroad Association during its reorganization efforts in the Northeast. He moved on to the bankrupt Rock Island, where he served as general manager and later as chief operating officer until just before that railroad's liquidation in 1980.
After Rock Island, Sterzing worked for a Chicago-based steel company, later returned to Texas to work in the oil industry, then came back to railroading in 1983 at Norfolk Southern, working in transportation planning, personnel, and labor relations. He retired from NS in 2000.
Rudy Garbely, president of Garbely Publishing and author of an upcoming history of the latter-era D&H, views Sterzing as an indispensable player in the drama of Northeast railroading.
"Mr. Sterzing's influence on the history of the D&H cannot be overstated," says Garbely. "It's rare that in just five short years, a single individual will have the opportunity to preside over so many course-altering events as occurred at the D&H between 1972 and 1977. He was a thoughtful leader, well-liked by his peers and co-workers, and his legacy is perhaps best remembered today every time a Norfolk Southern or Canadian Pacific rolls over the former D&H rails he fought so voraciously to keep from the scrapper's torch."
The funeral service will be held at Old Donation Episcopal Church in Virginia Beach on Saturday, Oct. 23, 2021, at 1 p.m.
— Updated at 7:30 a.m. CDT on Oct. 15 with service information.