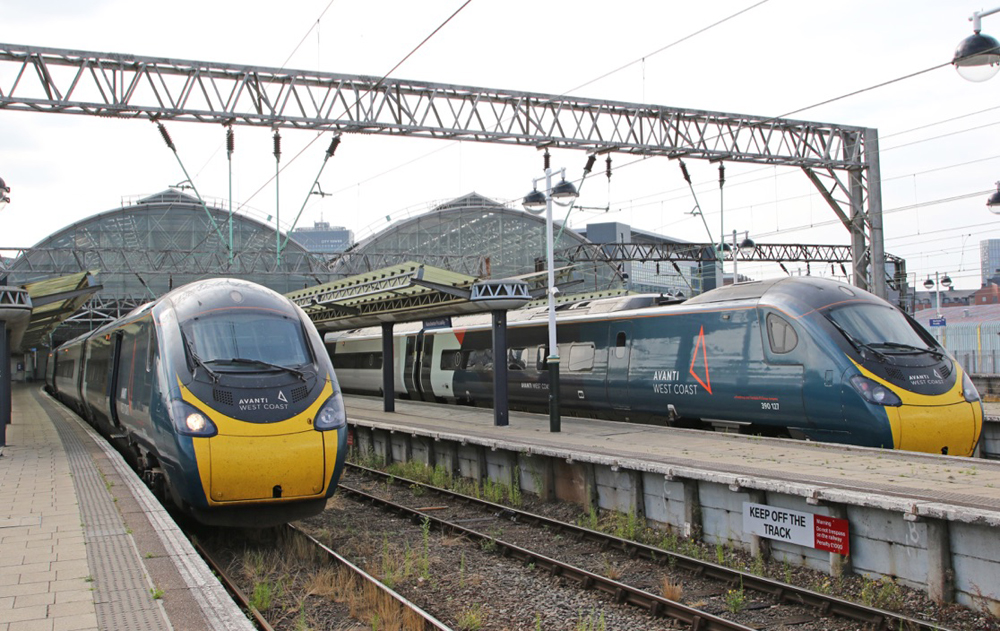 ---
LONDON — The British government last week published what it called the "Integrated Rail Plan for the North and Midlands," which sets out plans totalling £96 billion ($130 billion) to build several new rail lines in northern England. However, the plan also contained less welcome news for some parts of the country, providing notification that the eastern part of the planned HS2 200-mph high speed line will be shorter than originally planned, and no longer aims to directly serve the northern cities of Sheffield and Leeds.
Extensive plans for new and enhanced rail lines connecting all major cities in the north of England, drawn up in recent years at the encouragement of the government in London, have also been reduced to a single line that covers only part of the route.
High Speed changes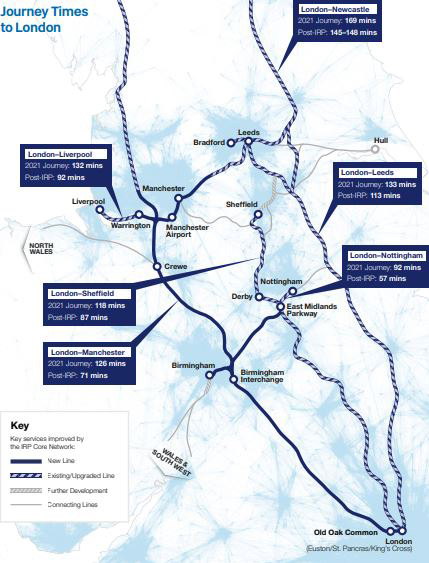 The original plan for the High Speed 2 system was a Y-shaped network, with a line from London to Birmingham and two branches, one northwest to Manchester and another northeast to Leeds. The London-Birmingham section is under construction and the Birmingham-Manchester route will be built, mostly in the 2030s. But the section to the northeast will be much shorter, extending only from Birmingham to Nottingham. From Nottingham, existing lines will be modernized and electrified for use by HS2 trains.
New lines for northern England
Plans for new and improved routes in the north of England, drawn up by a specially created transit administration known as Transport for the North (TfN), have been largely rejected by the government in London as too expensive or too slow to be built. The Integrated Rail Plan includes a new 40-mile-long high speed line from Warrington (near Liverpool) via Manchester east to the Huddersfield area near Leeds, providing a new route through the Pennine hills which run north-south in the north of England.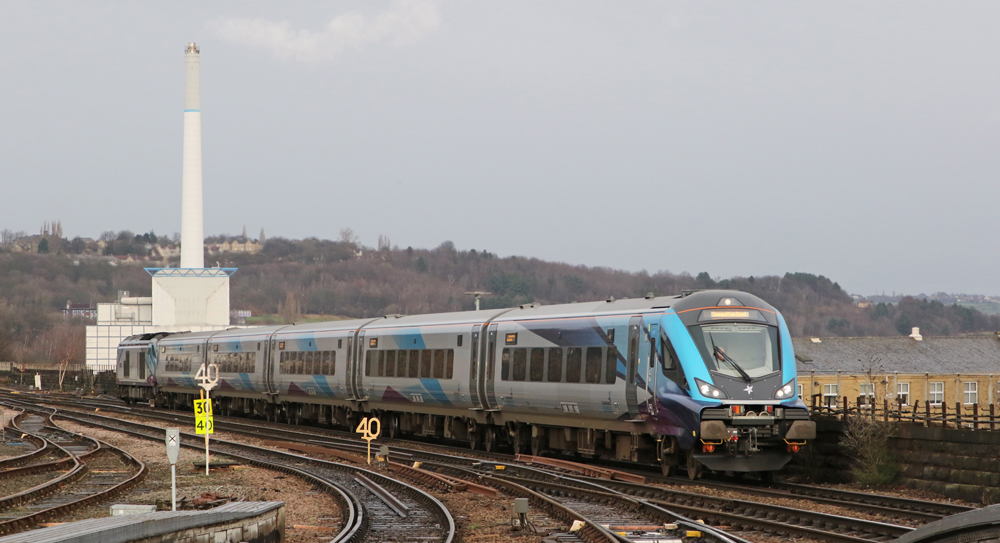 Several existing east-west rail routes cross the Pennine range, but all were built cheaply by Victorian engineers and have stiff gradients and or tunnels with restricted clearances. The main existing route from Manchester to York will also be electrified with overhead wires, enabling faster services, especially on the more steeply graded sections.
Plans for new purpose-built passenger stations in Manchester, as well as nearby cities Liverpool and Bradford, have largely been dropped. A surface-level station in Manchester is planned for HS2 services; local government and TfN had advocated an underground station, enabling high-speed services to head elsewhere in the region without reversing. This has been rejected, contrary to a trend throughout Europe to reconfigure old terminus stations as through stations by adding tunnels or using bypass lines.
Unenthusiastic reaction
Reaction to the Integrated Plan has been less than enthusiastic from both regional leaders and politicians, including some from the government's own party, and from the wider British rail industry. On one level, this is strange, as the proposals include multiple projects that have been advocated for many years.
Had the proposals been completely new the reaction might have been much more positive — but expectations, fed in part by previous promises from Prime Minister Boris Johnson, led most people to expect, at a minimum, all of the previous HS2 plan plus a new line across the north of England. So a plan that cuts back both has left many unhappy, even if in total it represents a substantial upgrade to the network, although much of the work will not be complete before the mid 2040s.