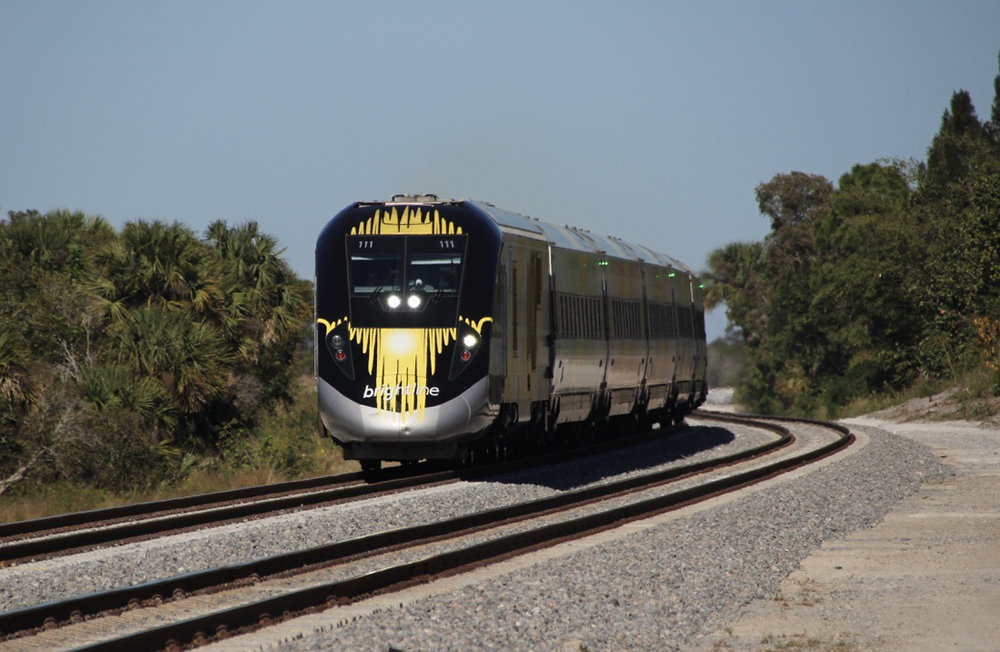 ---
ORLANDO, Fla. — In a significant milestone toward its effort to launch service to Orlando by midyear, Brightline will being testing at speeds up to 125 mph on its new 35-mile corridor between Cocoa, Fla., and Orlando International Airport as soon as today, March 1.
In a Tuesday evening announcement, the passenger operator said test trains will operate between 7 a.m. and 7 p.m. daily, with testing continue throughout the spring.
While Brightline has made extensive efforts to warn drivers and pedestrians of testing at speeds up to 110 mph as it tests between West Palm Beach and Cocoa — with flaggers and law enforcement officers at grade crossings — such efforts will not required for the Cocoa-Orlando testing. It is on a sealed corridor with no grade crossings.
The testing will, however, be significant to prove the Interoperable Electronic Train Management System (I-EMTS) positive train control to be used on the high-speed segment of the route [see "Brightline update: PTC plans outlined …," Trains News Wire, Jan. 3, 2023].
Meanwhile, 110-mph testing is scheduled to resume today in northern Palm Beach County.