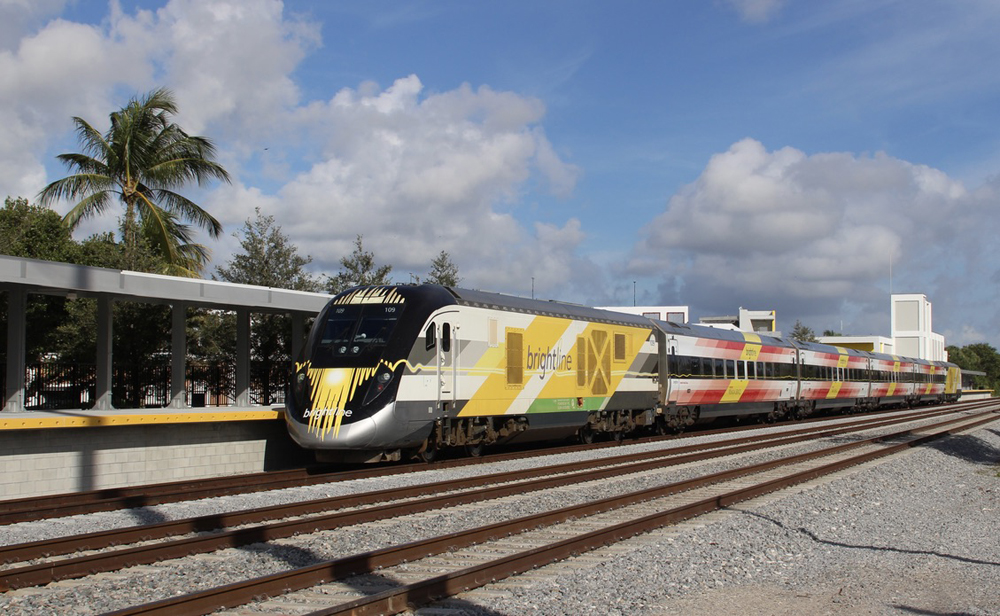 ---
MIAMI — Brightline passenger service is now featuring wi-fi service provided by Starlink, the satellite-based high speed broadband internet service engineered by SpaceX. It becomes the first rail operator to use the service, already used by some aviation and marine firms, as well as businesses and residences.
"Brightline will be the first train sets in the world to use the Starlink system. This really speaks to what we represent —an innovative passenger rail provider paving the way for high-speed rail in the US," Kevin T. McAuliffe, Brightline chief technology & digital innovation officer, said in a press release.
Starlink provides service through a series of satellites in low-earth orbit, as opposed to a single geostationary satellite for most satellite internet services. As a result, the company says it is able to support high-data-rate activities through even the most rural areas.
"As the first rail service in the world to adopt Starlink, Brightline continues to lead the way in the industry," said SpaceX Vice President of Starlink Commercial Sales Jonathan Hofeller. "We're excited to work with Brightline and provide Starlink to its entire fleet, which will enable all of Brightline's passengers to access high-speed, low-latency internet that is critical in our modern age —whether you're finishing up work during your commute, staying connected with friends and family, or simply streaming a movie."
More information on Starlink is available here.