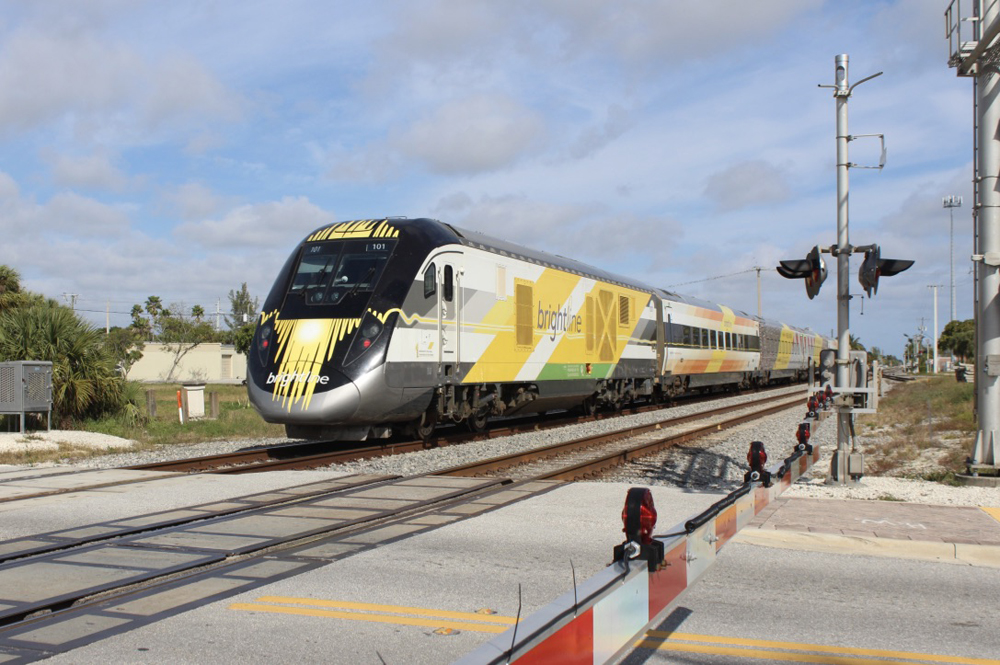 ---
WEST PALM BEACH, Fla. — Brightline and the Florida Department of Transportation will seek a $25 million federal grant to help fund a $45 million project to address ongoing grade-crossing accidents along the passenger operator's route in South Florida.
The Palm Beach Post reports in a paywalled article that the project would make improvements at 328 grade crossings in a seven-county area, and would include:
— Delineators: collapsible or flexible poles on either side of crossings to prevent drivers from steering around lowered crossing gates. These markers led to a significant decrease in accidents when installed on the Long Island Railroad, according to the Federal Railroad Administration.
— Rail Dynamic Envelopes: Pavement markings — large painted Xs — which mark a danger area too close to the tracks.
— Fencing. Some 33 miles of fencing would be installed to prevent trespassers from walking onto or along the right-of-way.
There have been nearly 60 fatalities involving Brightline trains since the service began in 2018; the Associated Press has reported the operation has the worst fatality rate per mile of any rail system. Florida's rail trespassing fatality rate is third nationally, second when measured by casualties per track-mile.
The grant funding will be awarded in August.