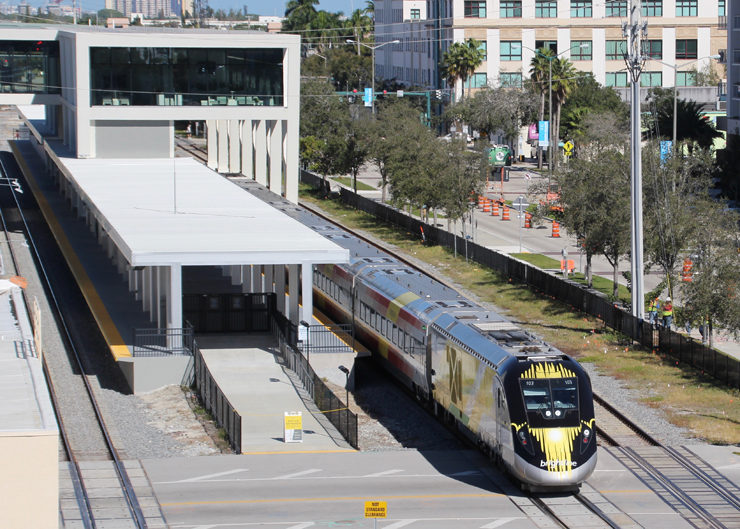 MIAMI — Brightline CEO Michael Reininger is more optimistic than ever about the prospects for high speed rail in the United States but wants to see more opportunities for the private sector to get involved.
In building the Brightline Florida system, the company accessed private activity bonds, which are tax-exempt bonds issued by city or state governments on behalf of private corporations. But federal law limits the total of these bonds to $15 billion and the fund is nearly exhausted. Speaking in an online conference with a handful of reporters on Tuesday, Reininger said he would like to see the limit raised.
Earlier this year, Transportation Secretary Pete Buttigieg highlighted private activity bonds as "something that is already there" and could help bring private capital to the administration's ambitious infrastructure projects.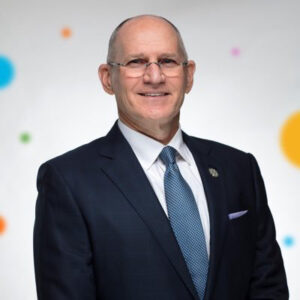 Trains News Wire asked Reininger about his discussions with the Biden administration and Congress. "We enjoy really good reception with the administration and we have some very vocal and powerful supporters of our program in Congress," he said.
Reininger urges reform in the Railroad Rehabilitation & Improvement Financing program. This program authorizes $35 billion in direct loans or loan guarantees for rail construction or rehabilitation projects, and is overseen by the U.S. Department of Transportation. Just $7.1 billion of funds have been tapped. Reininger attributes that to the credit risk premium attached to these loans.
That premium exists because Congress has not allocated any funds to the RRIF program, so the cost of providing the loan is passed to the borrower. High-speed rail projects in the U.S., with little history, carry a high risk in capital markets. Reininger says the premiums "represent very large upfront equity costs for these projects [and] make the economic benefits of the low-cost loan much less attractive than they otherwise would be."
Other federal grant programs are only available to public entities such as transit agencies, and the Brightline CEO calls that a missed opportunity.
"So those are the things that we are beating the drum around, because we don't want to let the most important moment in time that we've observed go by without seizing the opportunity," Reininger says, referring to enthusiasm among Washington Democrats for massive infrastructure and transportation investment.
Brightline will need to access private dollars as it restarts its Las Vegas-California project. Reininger, speaking from Las Vegas, says, "We are heavily engaged right now in pushing that project forward." Brightline West is working on design and engineering, and concluding environmental reviews, with an eye toward tightening cost projections. "When we come back to the capital markets, hopefully in the very near future, we'll be able to do so with the most buttoned-up project that we possibly can."
In Florida, where Brightline trains have been halted since March 2020, Reininger hinted service would resume this fall as the traditional Florida tourism season begins. "We are unbelievably enthusiastic about the rebound that we've seen in the Florida economy," he says. The company is preparing by bringing employees back, rehiring and retraining staff, and testing trains.
The Brightline CEO supports the Biden administration's vision for a national high-speed rail network. He sees a potential for multiple operators, both public and private. Access to capital at a reasonable cost and the underlying profitability of a proposed system are the keys to attracting private investment, but the interest is out there, he says.
One way of reducing costs is to use existing transportation corridors, whether rail or highway. According to Reininger, this approach streamlines environmental permitting as the land is already established for transportation use.
"I don't think there is any group of people that are more optimistic about the prospects for the benefits of high-speed rail as an important addition to the transportation solutions that we require in the United States than we are," says Brightline's boss. "It feels to us like the moment is upon us and we are highly impatient about making sure that this moment does not go by."