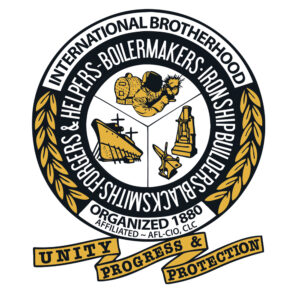 ARLINGTON, Va. — The boilermakers' union that represents 300 railroad workers has rejected their tentative agreement with the U.S. Class I systems, becoming the third labor organization to give a new contract a thumbs down.
The union announced today that its members rejected the contract that had been based on the recommendations of the Presidential Emergency Board convened this summer after railroads and the unions failed to reach a contract deal.
The two sides now will enter a cooling-off period that will run through at least Dec. 9.
"We are disappointed that the International Brotherhood of Boilermakers (IBB), which represents approximately 300 rail employees out of the more than 100,000 involved in this bargaining round, has failed to ratify its recent tentative agreement with the nation's freight railroads," the National Carriers Conference Committee, the negotiating arm of the Class I systems, said in a statement. "This result will delay the benefits of the tentative agreement for IBB-represented employees, including an immediate 14.1% wage increase and substantial retroactive and lump sum payouts.
The Kansas City, Kan.,-based International Brotherhood of Boilermakers, Iron Ship Builders, Blacksmiths, Forgers & Helpers said it expects "continue negotiating further toward a satisfactory contract in the future with the NCCC."
The IBB joins the unions representing maintenance of way employees and signalmen in rejecting their tentative agreements with the railroads. Seven unions have ratified their contracts.
But the two largest unions — the Brotherhood of Locomotive Engineers and Trainmen, and the SMART-TD that represents conductors — won't announce their ballot results until Nov. 21. Industry observers believe BLET and SMART-TD are likely to vote down their agreements, setting up the prospect of the first nationwide railroad strike since one that led to a brief lockout in 1992.