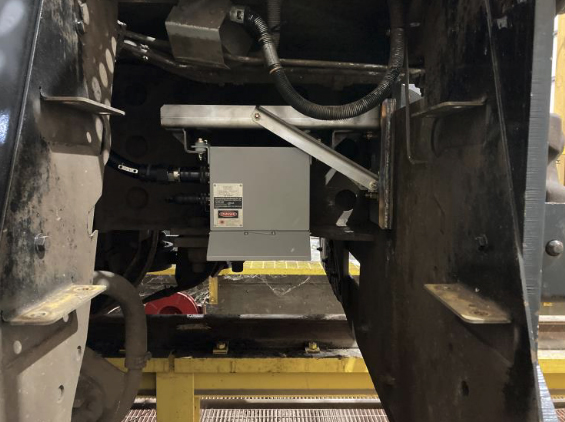 BNSF Railway is now testing Kawasaki's Locomotive-Mounted Autonomous Track Geometry Measurement System, Kawasaki has announced.
The system uses sensors and cameras to provide near-real-time track geometry data for track maintenance planning, Kawasaki says in a press release. Production units of the system have been in use since 2021 and have provided over 500,000 miles of geometry data to railroads. The company says the system provides "a frequent, valuable, and cost-efficient service to BNSF." It explains how the system works in this online brochure.
The announcement comes at about the same time the National Transportation Safety Board has called for all trains to have such autonomous track geometry equipment as part of the NTSB report on the derailment of the Empire Builder on BNSF at Joplin, Mont., on Sept. 25, 2021 [see "NTSB says track conditions caused fatal … derailment," Trains News Wire, July 27, 2023].
The NTSB's report summary said that, and a locomotive equipped with automated track geometry inspection inspected the derailment site earlier in the day, BNSF might have had a chance to address the track issues that led to the derailment.
In addition to testing this technology, and its use manned track geometry inspection equipment, BNSF also operates unmanned inspection cars that operated in dedicated trains, usually with a locomotive, one freight car, and a modified former passenger car. BNSF discussed that program in this 2021 article on its website.