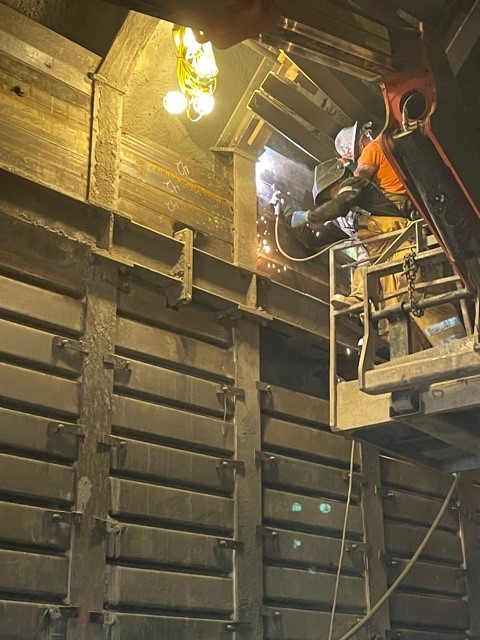 ---
FORT WORTH, Texas — BNSF Railway hopes to have its fire-damaged Inside Gateway main line linking the Pacific Northwest and Northern California back in service later this month.
The Gateway Subdivision between Stockton, Calif., and Klamath Falls, Ore., has been out of service since July 21, when the Dixie Fire approached the railroad and later severely damaged a pair of bridges and collapsed a timber-lined section of Tunnel 4 just north of the famed Keddie Wye.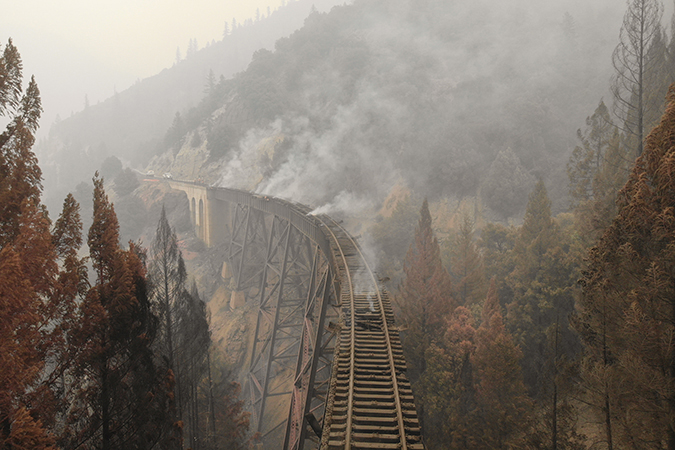 The Dixie Fire, which has scorched more than 963,000 acres in Northern California since July 13, is now 94% contained, fire officials say.
"BNSF engineering teams are completing a major project to repair a damaged tunnel just north of Keddie, Calif.," the railroad said in a customer advisory on Friday. "The tunnel is expected to re-open as soon as mid-month, with a re-opening of the full affected main line shortly thereafter, if conditions allow."
Crews began making repairs to the 470-foot tunnel in mid-August. "Restoration efforts are nearly complete to restore the roof and walls," BNSF spokeswoman Lena Kent says.
The wildfire also destroyed the timber decks of two bridges, a 120-foot span at Milepost 199.66 and a 510-foot bridge at Milepost 198.5, both of which have been repaired. The steel spans and substructures of the bridges survived the fire and were not damaged, Kent says.
BNSF has been forced to reroute traffic via Denver, Amarillo, Texas, and Barstow, Calif., as well as via trackage rights over Union Pacific between Denver and Northern California. The detours have added several days to normal transit times.
The Gateway Sub handles an average of six trains per day, BNSF says.