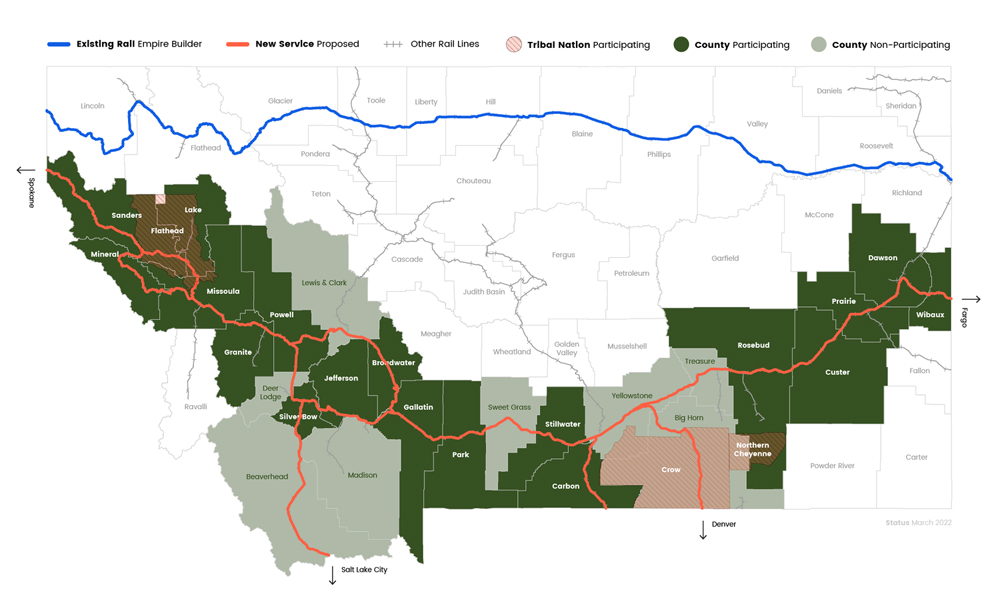 ---
MISSOULA, Mont. — BNSF Railway has joined the group seeking to restore passenger rail service in southern Montana, a move welcomed because of the railroad's role as primary host railroad for the proposed service.
The Missoula Current reports the railroad is now an ex officio member of the Big Sky Passenger Rail Authority, which seeks to bring back Amtrak service on the route, last operated in 1979, that would serve three of the state's four largest cities.
Authority chairman Dave Strohmaier told the Current, "We frequently get asked, 'Where do the host railroads stand with the efforts of the rail authority and passenger rail?' Any uncertainly is now removed since the primary host railroad associated with the restoration of the North Coast Hiawatha is at the table with us."
The railroad joins Amtrak and a representative of three Native American tribes as ex officio members. Jim Tylick, BNSF's assistant vice president of passenger operations, will serve as the railroad's representative. Seventeen counties now have representatives on the authority's board. More information is available at the authority website.