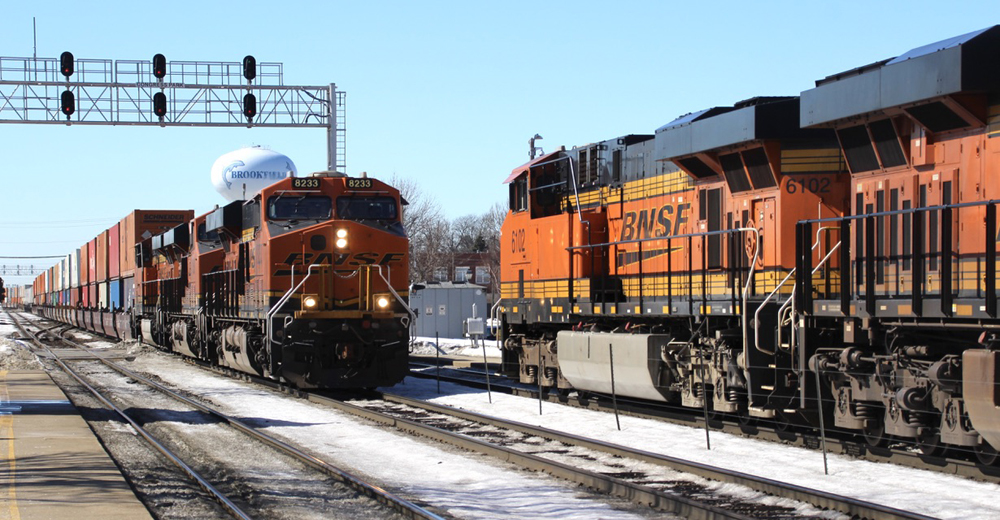 ---
OMAHA, Neb. — BNSF Railway is asking a federal judge to block a potential strike by two unions began polling workers about a possible strike over the railroad's new attendance policies, the Associated Press reports.
BNSF filed suit against the Brotherhood of Locomotive Engineers and Trainmen and International Association of Sheet Metal, Air, Rail, and Transportation Workers-Transportation Division (SMART-TD), arguing that the issue is a minor dispute, which would not be a reason to strike under federal law. The railroad also said in its suit that a strike could cause "devastating and irreparable harm" and in this case would "strain an already overburdened supply chain."
The two unions represent about 17,000 BNSF workers. In announcing that they were taking steps toward a possible strike, the unions said they were taking the action because the railroad's new attendance policy "repudiates direct and clear contract language, and .. will attempt to our our members to report for duty without regard for their medical condition" [see "BNSF unions threaten strike …," Trains News Wire, Jan. 13, 2022].
The union says the so-called "Hi-Viz" policy penalizes employees almost any time they take a day off for almost any reason. BNSF, in a document sent to employees, said it will improve crew availability "by incentivizing consistent and reliable attendance." The railroad said it had not updated its attendance policy in 20 years and the new policy will "provide employees with real-time information and greater flexibility."