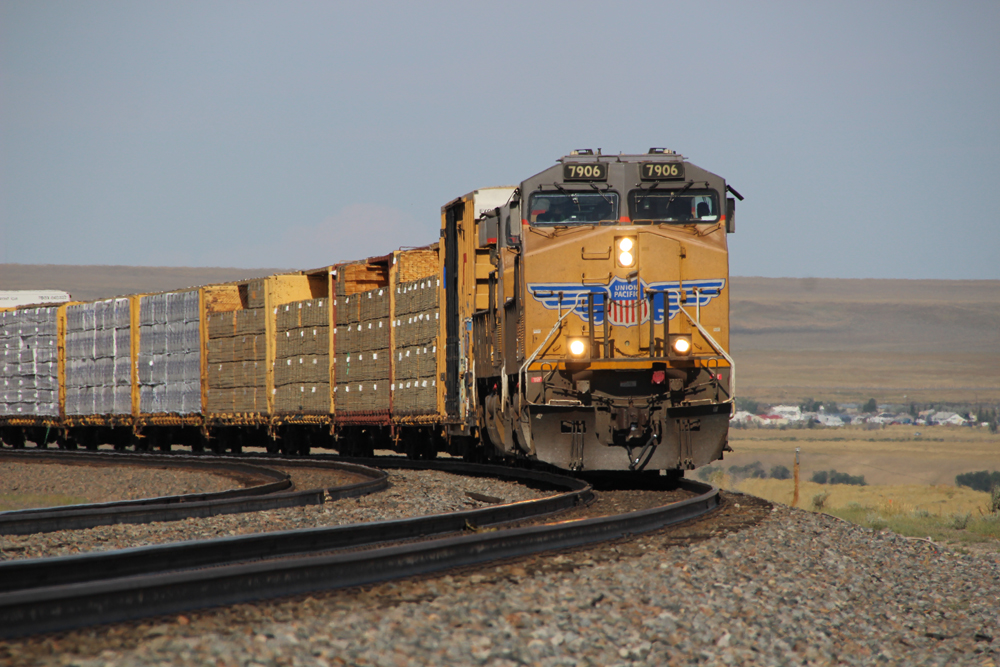 ---
Members of the Brotherhood of Locomotive Engineers and Trainmen approved a landmark agreement with Union Pacific that will provide engineers with more predictable schedules.
The union's six general chairmen reported today that 90% of the BLET divisions representing 5,600 UP engineers had voted in favor of the agreement.
The agreement provides locomotive engineers in unassigned service with scheduled rest days and more predictable schedules that will improve their quality of life, the railroad and union say. Engineers will be available for 11 days and then have four guaranteed days off.
UP expects to implement the scheduling agreement systemwide in phases within the next year.
"The General Chairmen and their General Committee Officers would like to thank their members for ratifying this industry-changing agreement that will greatly augment their quality of life," the union said in a statement.
UP has said the scheduling system will enable the railroad to better manage staffing levels in support of more consistent and reliable service.
The scheduling agreement replaces a system under which engineers were required to be on call 24/7/365 outside of federally mandated rest periods.
When the tentative agreement was announced in May, UP CEO Lance Fritz said the railroad "values its craft professionals and their candid feedback, which have led to these historic changes, improving the quality of life for the locomotive engineers who move the goods Americans rely on every day. Last fall, we promised to address their concerns and find solutions, and we want to thank union leadership for their collaboration on this industry-leading agreement."