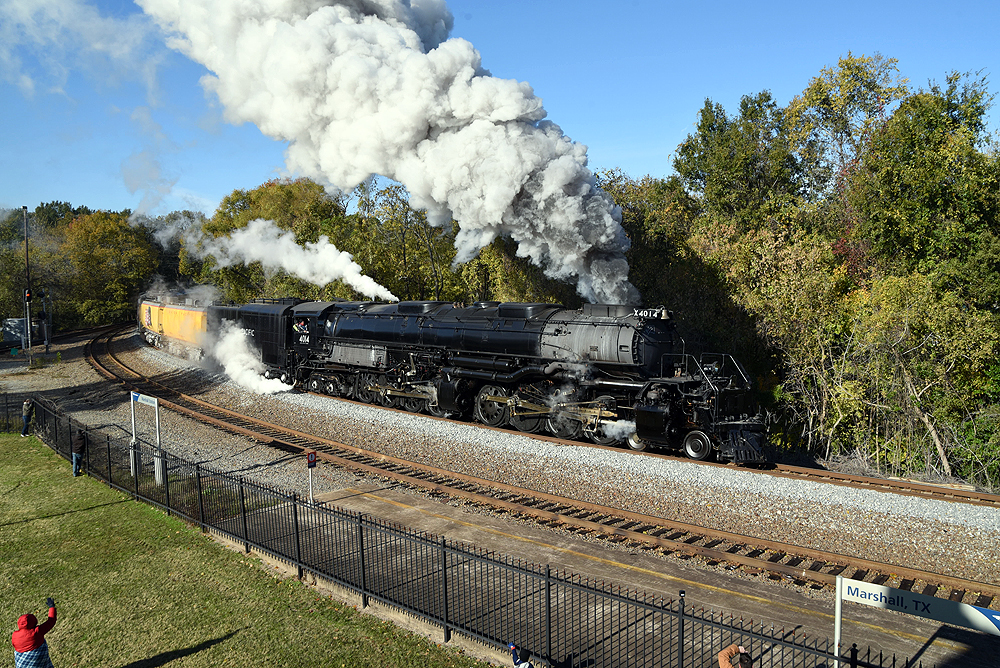 NEW ORLEANS — Limited tickets remain for the Aug. 22 excursion from New Orleans to Plaquemine, La., to be pulled by UP Big Boy No. 4014.
The excursion, the only one planned on this year's Big Boy tour, is a fundraiser for the Union Pacific Museum in Council Bluffs, Iowa. The trip along the Mississippi River will include a crossing of the landmark Huey P. Long Bridge.
Remaining are dome seats in the dome-coach Challenger, priced at $1,100, and premium (lower level) diner seating in the dome-diner Colorado Eagle, priced at $750. Lower-level seats in the dome coach and dome seats in the dome-diner have sold out.
UP Museum curator Patricia LaBounty told the Daily Nonpareil of Council Bluffs that the trip is "a chance to ride on equipment that is not publicly available on a route that is not publicly available behind the largest steam locomotive in the world."
Seats will be assigned by lottery, and passengers will remain onboard the entire time. Masks will be required on the train and indoors in New Orleans. No passengers younger than 18 will be allowed.
Information and tickets are available at this website.