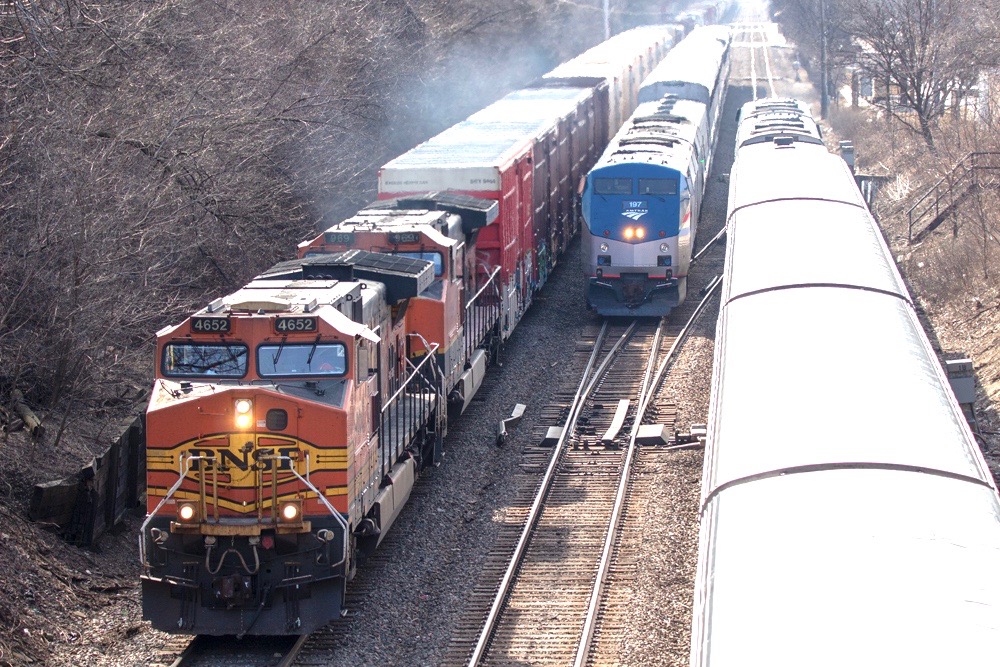 ---
WASHINGTON — In theory, any organization's board of directors must possess enough expertise in the business it oversees to analyze and pass judgement on whether management's policies fulfill the organization's goals.
In Amtrak's reauthorizing Infrastructure Investment and Jobs Act enacted last November, Congress was clear it now requires board members exercising such oversight to possess geographic diversity and operational experience. The goal: strengthening all aspects of the national network, not any one region.
Given those conditions, and evaluated as a group, the nominees presented by President Joe Biden for approval by the senate don't check all those boxes [see "Biden to nominate five to Amtrak board," Trains News Wire, April 29, 2022].
The legislation passed in November [see "Infrastructure bill addresses Amtrak priorities …," News Wire, Nov. 8, 2021] replaced language calling for a 10-member board with "balanced representation of the major geographic regions served by Amtrak" with specific requirements:
— Two members residing along Amtrak's Northeast Corridor
— Four "geographically distributed" outside the Northeast, with two from states served by state-supported service, and two from states served by long-distance trains. A single individual cannot fill both a state and long-distance slot.
Additionally, no more than five nominees can belong to the same political party, and representation should be considered for labor and the disabled community. One automatic member is the Secretary of Transportation or the secretary's designee, typically the Federal Railroad Administration administrator. Amtrak's president, currently Stephen Gardner, is the 10th, non-voting member.
One factor driving the lawmakers' effort to develop a geographically balanced board is that all current members, including Chairman Anthony Coscia, are serving on expired terms, while two positions are vacant.
But another is clearly the attempt by current management in 2018 to significantly weaken the Chicago-Los Angeles Southwest Chief by suggesting its truncation with a mid-route bus bridge. This galvanized a bipartisan coalition of six senators from Kansas, Colorado, and New Mexico into making the route's continuation a prerequisite for Amtrak funding.
President Donald Trump's board nominees included two Democrats suggested by that party's Senate leadership, but neither they nor his Republican choices were confirmed as a group. That's because only one nominee — Normal, Ill., Mayor Christopher Koos — pledged to keep the national network intact in the September 2020 Senate confirmation hearings.
Koos is one of the five individuals re-nominated by Biden. But so is Coscia. As chairman, he engineered the selection of four Amtrak chief executives in the last five years that presided over national-network onboard service and marketing downgrades, management and employee buyouts, and equipment disinvestment decisions that have weakened the long-distance trains' ability to generate revenue.
The three new nominees, like Coscia, are all from the Northeast Corridor region. Assuming Koos represents either a state-supported or long-distance vacancy (Bloomington-Normal is on the Texas Eagle's route), that means the Republicans would presumably fill the three remaining long-distance or state-supported slots.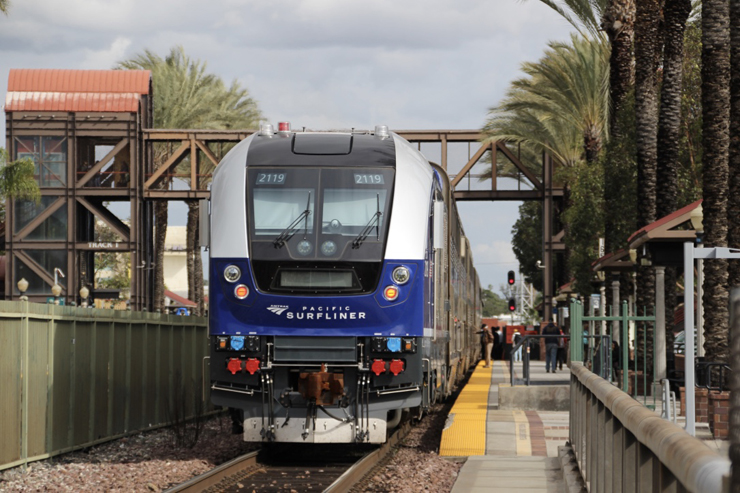 This is especially bad news for states with extensive Amtrak commitments. California's three operating authorities, in particular, have been vocal about deficiencies in Amtrak's cost allocation system under the company's current management.
But aside from the geographical criteria Congress specified, none of these individuals appear to have the core business skills inherent in putting out a transportation product.  Biden's new board nominees include those who have experience understanding the needs of the disabled community and organized labor. Still, none have hands-on business credentials dealing with inventory pricing, sales management, or hospitality.
The most glaring weakness: there are no passenger railroaders here. Many experienced managers and craft employees who worked for Amtrak recently were enticed to take buyouts when told by current management, "we may not have a job for you." There are also some recently-retired host railroad liaisons, "NRPC officers," who have experience working collaboratively on operating aspects of Amtrak's corridors and long-distance routes. Any number of them would make excellent nominees.
Oversight and transparency are needed. Many aspects of Amtrak's operations are shrouded in secrecy, and the authorizing legislation requires the board to meet annually, with the disabled community, employees, and the traveling public. Those responsible in Congress for vetting prospective board candidates — from both parties — might well pay attention to the law they created when they make their selections.
— Updated at 12:30 p.m. on May 4 to fix links.