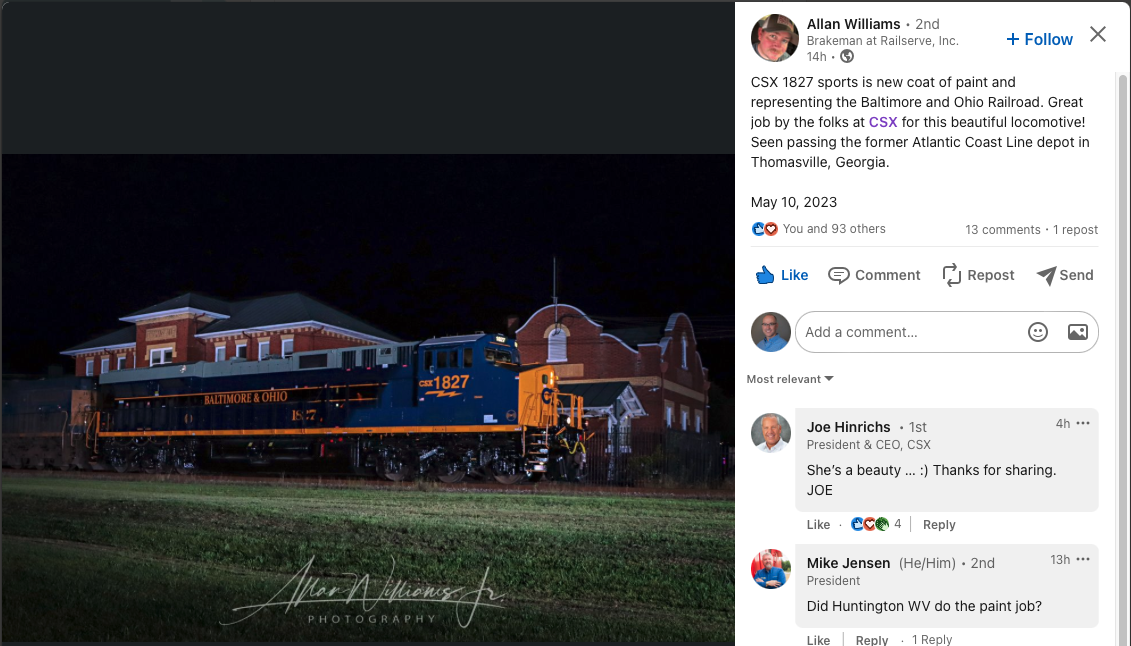 ---
JACKSONVILLE, Fla. – CSX Transportation has painted an ES44AH in a Baltimore & Ohio heritage livery.
The locomotive, previously CSX No. 3059, now is CSX No. 1827 in honor of the year B&O was founded. The locomotive made its debut yesterday on the point of Waycross, Ga.-Birmingham, Ala., manifest train M646-10. Repainting of the unit had just been completed at the railroad's Waycross shops.
"She's a beauty," CSX CEO Joe Hinrichs said in a comment on a LinkedIn post featuring an Allan Williams photo of the locomotive passing the former Atlantic Coast Line station in Thomasville, Ga.
The paint scheme is a twist on the traditional heritage livery and could be described as a mullet: It's all CSX business in the front and B&O party in the back. The current CSX livery adorns the front of the locomotive and gives way to the classic B&O paint scheme at the beginning of the locomotive's long hood.
A CSX spokesman said the railroad would soon be releasing more information about the locomotive.