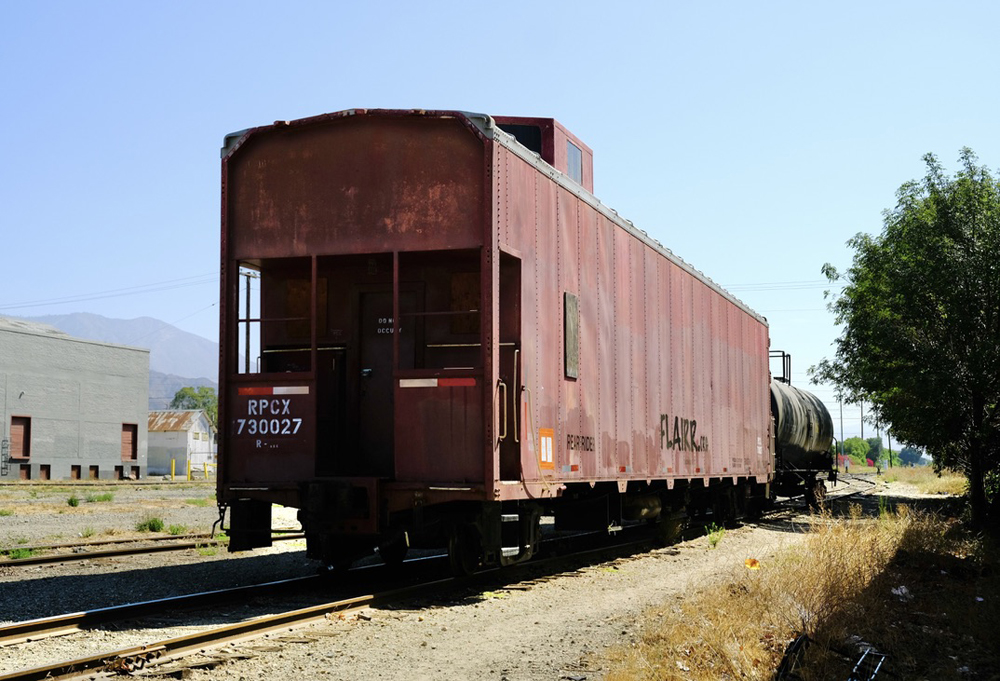 ---
SANTA PAULA, Calif. — A 1970s automobile carrier and caboose freight car built for Auto-Train service between Lorton, Va. and Sanford, Fla. is being moved to St. Marys, Ga., for restoration. Purchased by Florida Adventures in Railroading, a non-profit company headquartered in St. Augustine, it had been owned by the defunct Fillmore & Western Railway. Successor operator Sierra Northern, Ventura Division, spotted the car, one of three purpose-built for Auto-Train, at Santa Paula for interchange with the Union Pacific.
After Auto-Train ceased operation in 1981, the car migrated to California and occasionally appeared as a backdrop in Hollywood motion picture productions. Assigned reporting marks RPCX 730027, according to the Florida Adventures in Railroading website, the car is destined for St. Marys for restoration, then to Florida for display.
Auto-Train — carrying passengers and their private vehicles in one train — began operations in 1971. Service was eventually expanded to include Sanford, Fla. and Louisville, Ky. The company terminated operations in 1981. Amtrak revived the concept a few years later.