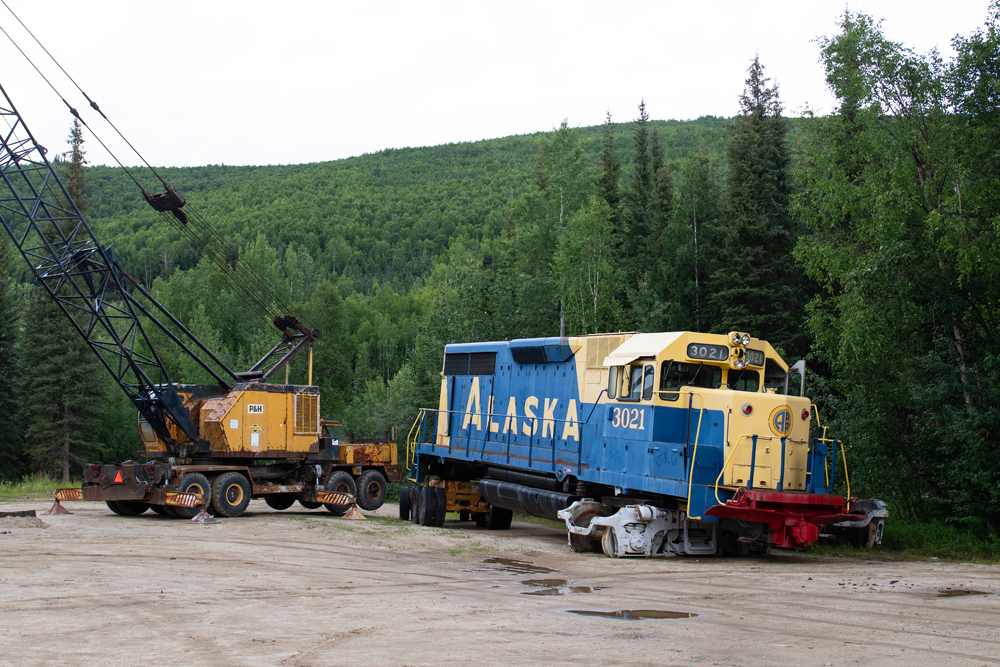 ---
CHENA HOT SPRINGS, Alaska — A small number of the thousands of people who travel to Alaska each winter hoping to see the Aurora Borealis will have a new and very different viewing point starting in 2023.
How about soaking in a large tub of natural hot spring water in a warm private room aboard a heavyweight passenger car and watching the Northern Lights out of a large window on a cold Alaska night? That is the vision of Bernie Karl, president of Chena Hot Springs Resort, a year-round facility located 60 miles east of Fairbanks, Alaska. His "Aurora Express" (not to be confused with Alaska Railroad's once-a-week, Anchorage-Fairbanks Aurora Winter Train) will offer guests all the amenities of a luxury train trip, except the train will remain stationary on 1,100 feet of recently installed track at Chena.
The "Aurora Express" will be positioned to give its "passengers" the best views of the Aurora Borealis during its winter peak. Thirteen rooms will be available aboard three converted coaches and a caboose. A connected dining car will feature a Korean restaurant to be operated by his wife Moon, a Fairbanks restaurant owner. Alaska Railroad GP35u 3021 (a 1965 EMD unit rebuilt by the railroad to GP40-2 specifications, and retired in 1996) will be positioned at the head end of the train. Karl acquired the locomotive and six railcars from private owners in 2021.
The nearest railroad to Chena is Alaska Railroad's Eielson Branch, southeast of Fairbanks, so Karl needed to move his rail equipment more than 75 miles over the one road to the resort. The process began in late 2021 and is expected to finish this month. The blue-and-yellow EMD had lost its prime mover, generator, and traction motors long ago, so it's unlikely to see service at its new home. Instead, it will contain a cabin in its interior. He says he plans to paint all of the equipment in Alaska Railroad's blue and yellow.
Chena Hot Springs Resort is a major tourist attraction for the Fairbanks area. Spreading out over 2,000 acres, it has its own airstrip, lodges, camping, an RV area, natural hot springs baths and pool, and an ice museum palace. Karl says he hopes to install additional rail trackage through the resort and operate trains behind a Porter gasoline-powered locomotive he owns.
Karl says that the "Aurora Express" is expected to open for guests in August 2023. And for those who don't want to sleep in an old rail car, Chena Hot Springs Resort has a 1954 Douglas DC-6 piston-engined cargo airplane mounted on high steel pilings, and Karl is reconfiguring that to have one lodging unit and a martini bar. But, not unlike being at the airport, you will have a wait. The room already is booked for 366 nights.