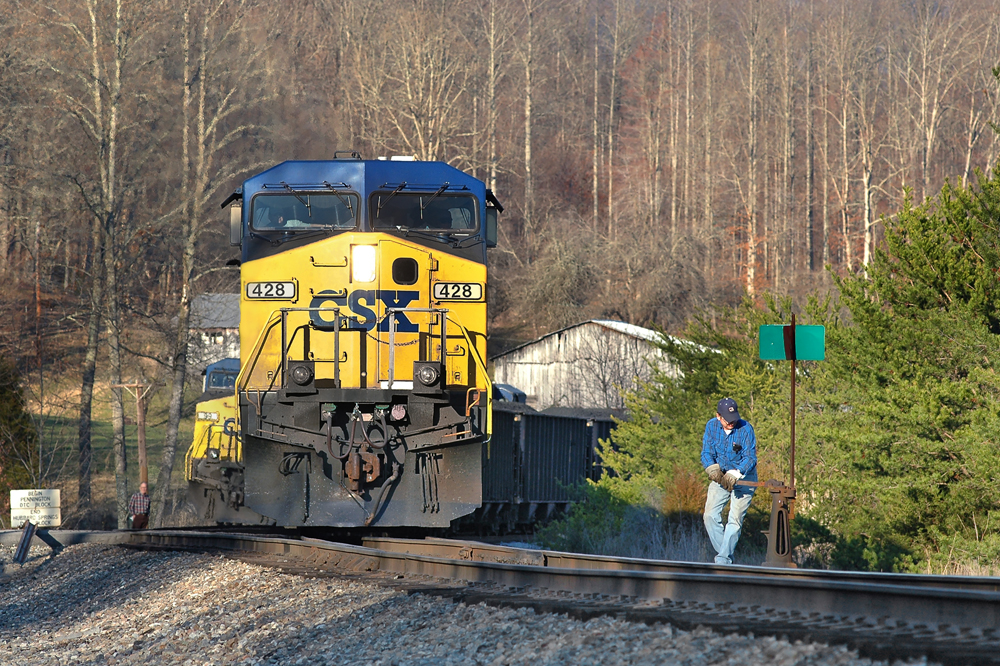 JACKSONVILLE, Fla. – Last month, CSX Transportation CEO Jim Foote lamented the shortage of people who want to work in train and engine service.
"No way did I or anybody else in the last six months realize how difficult it was going to be to try and get people to come to work these days. It is an enormous challenge for us to go out and to find people that want to be conductors on the railroad, just like it's hard to find people who want to be baristas or anything else," Foote said on CSX's July 21 earnings call. "It's very, very difficult."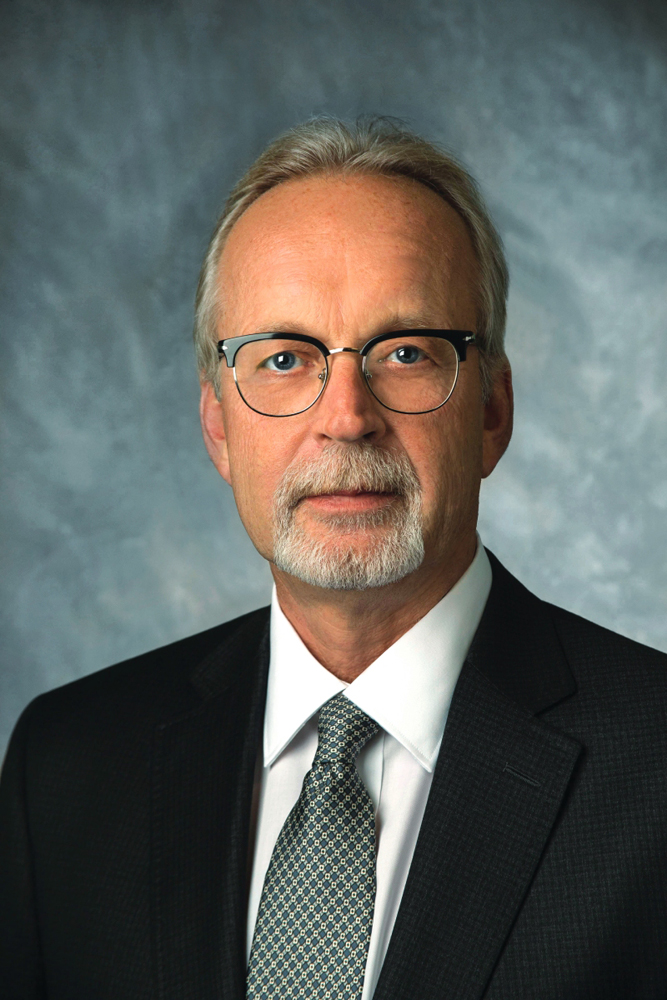 Foote's railroad is not delivering carload freight on time, largely due to CSX's inability to hire enough conductors. Like other railroads, CSX furloughed train crews last year at the onset of the pandemic. Now volume is back, but fewer furloughed employees than expected wanted to return.
This has put CSX in a pickle, because it's tough to find workers in an extremely tight job market. CSX is seeking conductors at 48 locations across its system, according to job postings on its website.
Not all railroads are in the same fix.
Norfolk Southern is hiring conductors in 30 locations, mostly to keep up with anticipated attrition in the ranks. "We are facing some spot labor shortages, but they're just that," NS CEO Jim Squires said on an earnings call last week. NS has increased its training wage and also has offered some signing and retention bonuses to new employees.
In the West, BNSF Railway is not hiring conductors, while UP is seeking conductors in just five locations.
Canadian National is hiring conductors at 30 locations, while Canadian Pacific is hiring at 19 terminals. Both railways are offering signing bonuses in a few locations. Kansas City Southern, the smallest Class I, is hiring conductors at seven U.S. locations.
Foote outlined the railroad's hiring plans in a June service outlook letter to the Surface Transportation Board, but that letter offered no hint that CSX was having trouble hiring.
"In our June 17th response to the Surface Transportation Board, CSX discussed our hiring plans to increase staffing in order to meet growing demand. Our goals have not changed, yet our efforts to achieve those plans have become more aggressive, including offering our employees a $3,000 referral bonus for each conductor that completes our training and becomes a CSX employee," CSX spokeswoman Cindy Schild says. "… Our hiring plan is reviewed on a weekly basis, and modified to adjust for our business needs as necessary."
CSX also reached a new agreement with the SMART-TD union to boost availability of current conductors, who receive a weekly bonus in stock or cash for perfect attendance. CSX would not confirm reports that the cash figure is $500.
CSX Falls Short of Hiring Goals
Foote says CSX had hoped to have 500 new conductors on the property by July. Instead, it has been able to hire only about 200 people.
But those figures only tell part of the story. CSX had 1,129 fewer train and engine employees in the second quarter of 2021 compared to second-quarter 2019 figures, according to data reported to the STB. Overall traffic levels were similar, with second-quarter 2019 volume 0.63% higher than this year. CSX's traffic mix has changed considerably, however, with coal down 19% and crude oil volume also down significantly, which reduces demand for crews somewhat.
Rick Paterson, a railroader turned analyst at Loop Capital Markets, says CSX performance metrics and train crew employment data are a bit puzzling.
In recent weeks, he notes CSX has been reporting an average of five or fewer train delays per day due to crew shortages, well below the 10 trains held per day that represents problematic levels for the Eastern railroads.
CSX also is within a normal range for crew levels when measured by crews per million train-miles. "Through June it was running with about 109 crews per million train-miles (train-miles annualized). While CSX is the second lowest/leanest in the industry, this number is not low for CSX. In fact, CSX has averaged 108 since the start of 2019," Paterson says.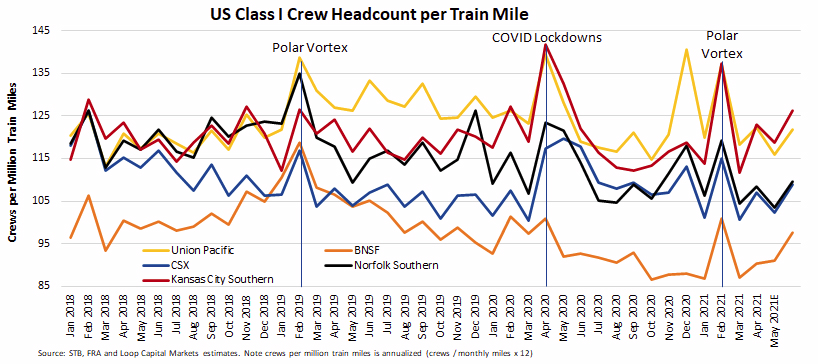 The impact of CSX's crew shortages may be showing up more in local service. Class I railroads are not required to report local service metrics to federal regulators.
"If local crew shortages are indeed the problem I'd expect to see trip plan compliance weak relative to overall service metrics, and a large gap between intermodal and carload trip plan compliance, given the former doesn't have local service," Paterson says. "Arguably, both have occurred. Trip plan compliance in Q2 for CSX was 69% for carload (vs. 67% in Q1) and 89% for intermodal (vs. 85% in Q1). Carload trip plan compliance was in the mid-80s when CSX was running well in 2019, with a much narrower spread between carload and intermodal trip plan compliance."
Foote says it may take until the end of the year for merchandise service to return to pre-pandemic on-time performance levels, unless there's a dramatic turnaround in the hiring situation.
"It takes six to nine months to find, hire, train, and place a conductor," Paterson says. "So weak hiring in Q2, for example, is going to show up in Q4, when crew attrition potentially exceeds new conductor placements in the field. So CSX may be running OK today … but management is worried about tomorrow."
A Tougher Road for CSX
CSX is more affected by the national job crunch than other railroads for several reasons, says Nick Little, managing director of the Railway Management Program at the Eli Broad College of Business at Michigan State University.
Some crews furloughed at the onset of the pandemic were lured into other jobs, such as construction, that pay well and have a better work-life balance than the railroad, Little says. He sees the same phenomenon in the trucking industry, where there's a persistent shortage of drivers.
Anecdotal evidence indicates other CSX conductors and engineers did not want to return to or stay with the railroad due to job changes related to the implementation of Precision Scheduled Railroading, "Feeling uninspired can make people leave," Little says. "They want to feel valued. I'm not sure CSX does that as well as some of the other railroads do."
Little spoke with one CSX engineer who retired as soon as he could. "He didn't like the management relationship and he felt that he'd had enough," Little says. "They were being asked to do more for less all the time."
Also, many of CSX's terminals are located in areas that traditionally have been harder to find workers. "I think CSX would always have a tougher job — marginally tougher than NS but certainly a lot tougher than UP or BNSF — to retain its people and then to get new employees that will stay with them," Little says.
Long-Term Solutions
Railroads have long had trouble matching crew levels to unexpected — or larger than expected – upticks in volume. "Crews are too expensive to have sitting around," Paterson says, "so it's quick to furlough, then being perennially surprised when the economy turns out to be stronger than expected, and a bunch of the furloughs either don't pick up the phone or have gone off to work for McDonald's. Railroads have been making this mistake for a century and will continue to do so."
Peter Swan, associate professor of logistics and operations management at Penn State Harrisburg, says railroads have no incentive to invest in excess capacity to better handle growth or disruptions. "The problem for shippers and the country as a whole is that railroad assets take a long time to develop," he says. "Crews take time to hire and train. Locomotives take time to manufacture. Upturns in business are often unfortunate events for railroads."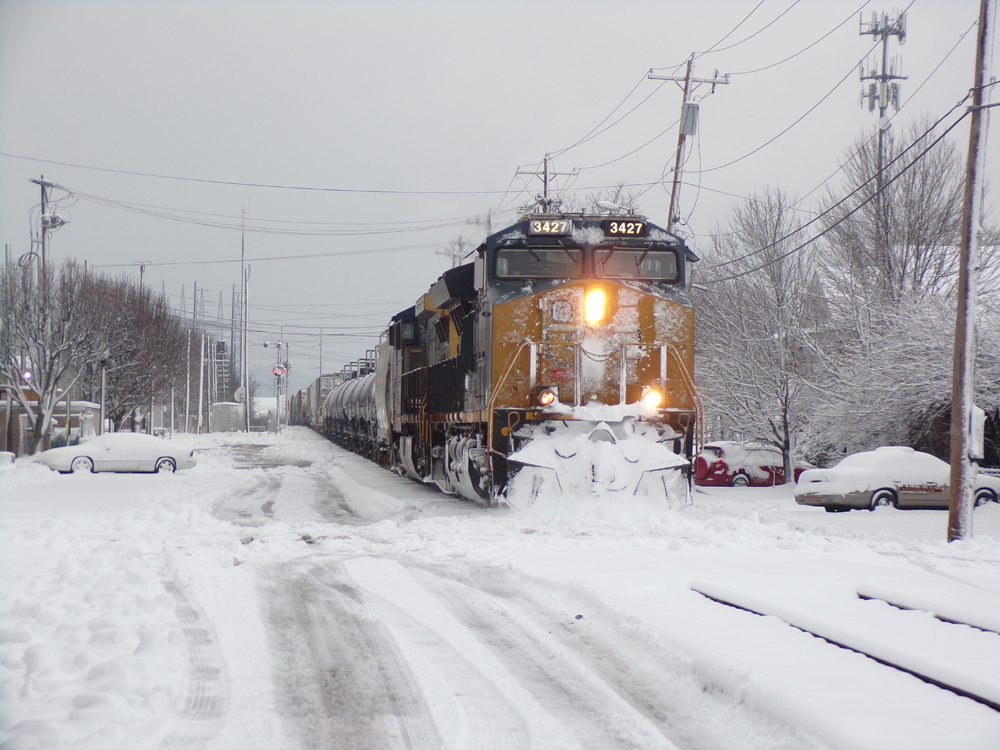 Over the long term, Foote says the railroad will have to figure out how to make crew jobs more attractive. "They're extremely good paying jobs, with extremely good benefits, with all kinds of other bells and whistles," he says. "But in today's world, that's not enough."
Part of the problem, Foote says, is that people don't want to work nights, weekends, holidays, and outside in all kinds of weather. "People before liked that," he says. "They don't want to do that anymore."
He adds: "Throwing money at people these days is not the answer."
Union Pacific CEO Lance Fritz says he has the answer: One-person crews. "We think taking somebody out of the cab of the locomotive and putting them on the ground actually makes the job more attractive," Fritz said on the railroad's earnings call last month.
The idea is that ground-based conductors would manage a territory on set shifts. And they'd get to sleep at home. The topic is among the issues the Class I railroads and rail labor are negotiating for the next national contract agreement.
CSX declined to comment on one-person crews.