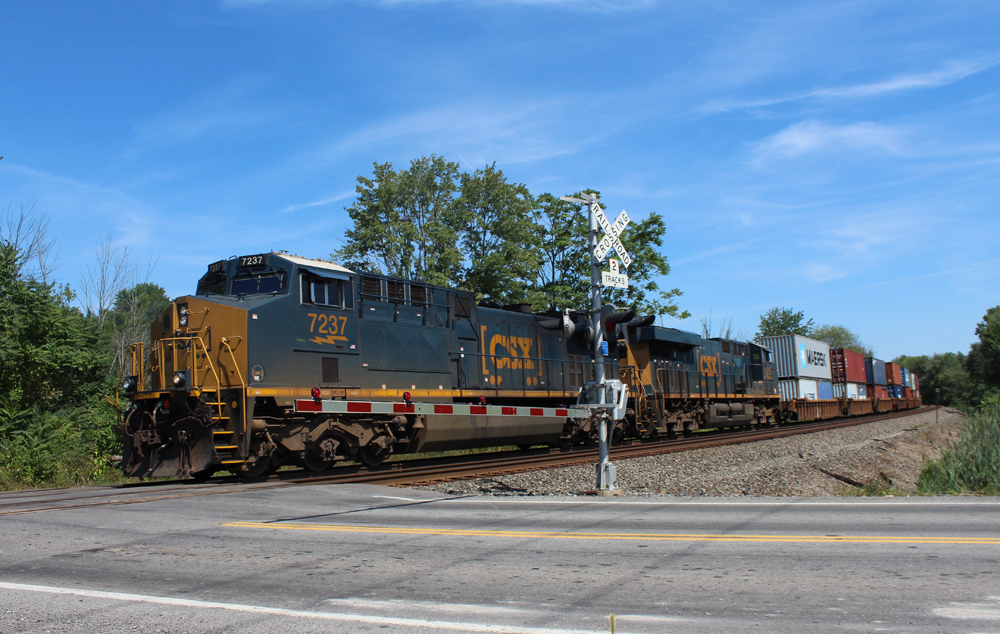 ---
JACKSONVILLE, Fla. — CSX Transportation expected train crew availability to improve at its Selkirk, N.Y., hub after Labor Day as the summer vacation season wound down.
But it appears crew shortages at Selkirk and elsewhere on the former Water Level Route across New York are getting worse, not better.
In system notices sent last week, CSX said it was seeking train and engine crews to temporarily transfer to Buffalo, Syracuse, and Selkirk, N.Y., as well as West Springfield, Mass., and Philadelphia. Train service employees who agree to the six-month transfers will receive $5,000 once they qualify on their new territory, plus a $17,500 bonus after six months.
The Sept. 15 notices did not specify how many vacancies CSX sought to fill at each location. A railroad spokeswoman declined to comment. Twenty train and engine crews had already transferred to Selkirk this month, according to letters CSX executives sent to the Surface Transportation Board.
Temporary transfers are not uncommon. The big four U.S. systems — BNSF Railway, CSX, Norfolk Southern, and Union Pacific — have all used temporary transfers to alleviate ongoing crew shortages at their most severely affected terminals.
CSX continues to hire and is offering $5,000 bonuses for new conductors in Buffalo, Syracuse, Selkirk, and West Springfield, according to job postings on the railroad's website.
The railroad says seven newly hired conductors are training in Selkirk, with three more in classroom training, and 17 additional people scheduled to begin conductor classes soon. Union officials and CSX personnel say train crews continue to quit in Selkirk, however, with several leaving this month.
Terminal dwell at Selkirk declined to 36.8 hours in the week ending Sept. 9, down from 50.7 hours in the prior week. The week ending Sept. 9 included the Labor Day holiday, when traffic typically declines and railroads can clear backlogged traffic. The average dwell at the hump yard was 47.65 hours for August, compared to 21.6 hours in August 2021.
CSX had 280 people enter conductor training in August, with a total of 562 in training last month, according to data the railroad reported to the STB. Seventy-nine conductors completed training last month, but 39 dropped out and 61 train and engine employees in active service resigned in August.
Overall, the number of active train and engine employees rose in August to 6,763, up from 6,711 at the end of July.