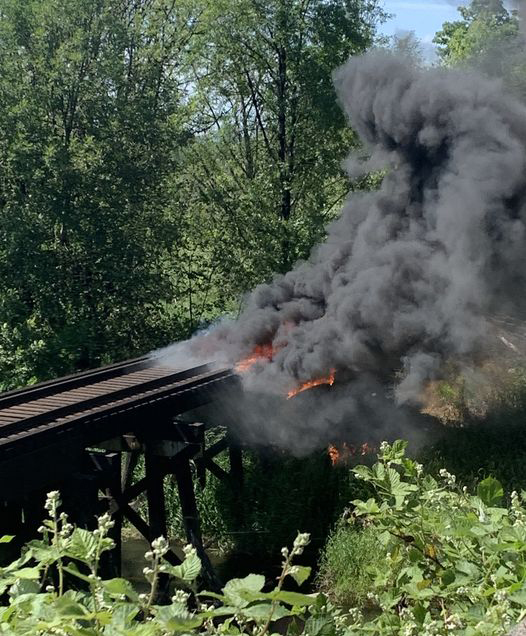 ---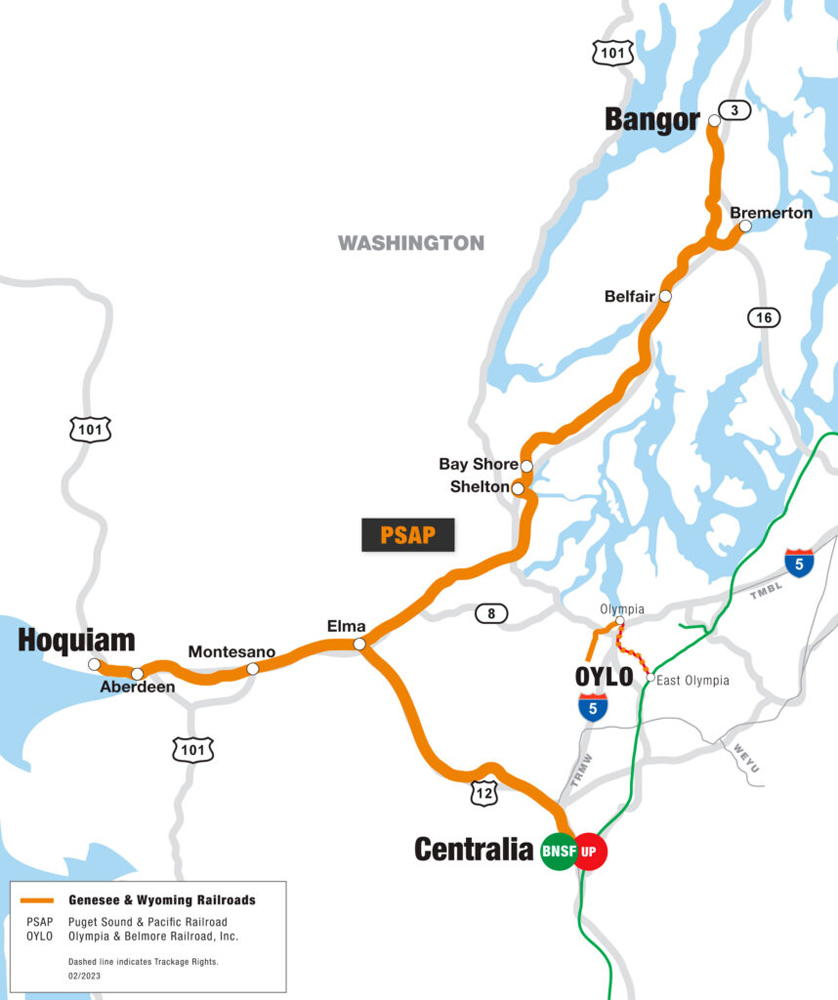 MALONE, Wash. — Arson is now suspected in a fire that damaged a wood trestle on the Puget Sound & Pacific Railroad last weekend, KLFD Radio reports.
The Grays Harbor Sheriff's Office responded to a report of a fire on the trestle on Saturday, June 3, near Malone, an unincorporated community about 20 miles east of Aberdeen, Wash. Upon arrival, deputies and fire crews found a 5-foot by 5-foot section of the bridge adjacent to State Route 12 fully engulfed in flames.
The bridge will be out of service until repairs can be completed. An investigation into the incident is continuing.
The Puget Sound & Pacific is a 158-mile Genesee & Wyoming railroad serving part of Washington's Olympic Peninsula. It interchanges with BNSF Railway and Union Pacific in Centralia, Wash.; the bridge site is about 35 miles from Centralia.