If you believe the storyline, Precision Scheduled Railroading has two chapters. The first is an obsession with costs and efficiency that ultimately results in a railroad that moves its tonnage with far fewer locomotives, freight cars, shops, yards, and people. The second chapter is the so-called Pivot to Growth, in which the lean-and-mean railroad uses its lower costs and more reliable service to capture new business.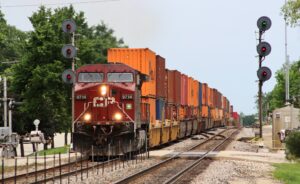 This narrative is based on how the PSR story unfolded in Canada, where CEO E. Hunter Harrison implemented his operating model first at Canadian National and then at Canadian Pacific. Between 2010 and 2019, Canadian rail traffic grew 47%, according to the Railway Association of Canada. Over the same span U.S. rail traffic declined 2%, according to the Association of American Railroads.
The Big Three U.S. PSR railroads – CSX Transportation, Norfolk Southern, and Union Pacific – are either well into Chapter 2 (CSX), at the beginning of Chapter 2 (UP), or in the final pages of Chapter 1 (NS). So, the expectation is for the Pivot to Growth scenario to start playing out in the U.S.
Don't get your hopes up. Most of the decade of growth at CN and CP was due to factors unique to Canada and had little to do with PSR. So, U.S. rail traffic won't grow at the same pace as it did up north.
A look at the traffic numbers for 2010-2019 explains why. The outsized growth in Canada was propelled by just three traffic segments: international intermodal, petrochemicals and fuel, and agriculture.
Canadian intermodal traffic shot up 127%, while U.S. intermodal traffic grew a respectable 72%. You can explain the difference through one trend: the ports of Vancouver and Prince Rupert, British Columbia, gaining international intermodal volume at the expense of U.S. West Coast ports.
The Canadian traffic was supercharged by the 40% of containers that land at Vancouver and Rupert, are loaded onto 12,000-foot stack trains, and head to destinations in the U.S. Midwest. It's unlikely that higher-cost U.S. ports will regain this business. In fact, CN and CP are banking that the ports they serve in Eastern Canada will steal a share from U.S. East Coast ports.
The energy boom in Western Canada led to strong growth in fuel and chemicals traffic, which was up 54% compared to just 17% in the U.S. Abundant and cheap natural gas is expected to drive increased plastics and chemical production in the U.S. over the next decade, but the same factors are at work in Canada, too.
Higher grain yields in Canada pushed Canadian agriculture shipments up 16% over the past decade, sending a parade of hopper trains from the prairies to the Pacific. U.S. agricultural rail volume went in the opposite direction: American railroads originated 22% fewer agricultural shipments in 2019 than they did in 2010. Canadian farmers are utterly dependent on CN and CP, while U.S. railroads now haul less than 50% of grain ton-miles. The question should not be whether U.S. railroads can grow their ag volumes but whether they can stem the decline.
The other major reason for the growth gap is coal. Canada primarily produces metallurgical coal and its railroads saw their coal volume rise 10% over the past decade thanks to exports to Asian steelmakers. U.S. mines mainly produce thermal coal used in power generation. With lower-cost natural gas and renewables rapidly shoving coal aside, U.S. coal volume tumbled 44%. PSR can't cure what ails coal.
Wrap all these together, and the inescapable conclusion is that the PSR Pivot to Growth is a uniquely Canadian phenomenon.
That said, you have to give CN and CP credit for making the most of their opportunities and working closely with their customers. They collaborated with ports and container lines to become gateways to the U.S. Midwest. CN and CP also find so-called matchback loads to fill containers that otherwise would return to Asia empty, giving their railways a leg up. And without good service and competitive rates, this traffic would have migrated back to U.S. ports.
Canada is not, as some think, the 51st state. The Canadian railroads enjoy some built-in advantages. CN and CP span Canada from east to west and can control their own destiny because they rely far less on interchange than the big U.S. systems do. The Canadian economy also seems more tethered to its railroads thanks to longer distances between population centers and a less robust highway system than in the U.S., making truck competition less intense.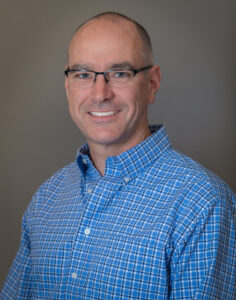 CSX, NS, and UP have all said PSR will make their service more reliable and enable their railroads to grow. Time will tell. But their growth stories are unlikely to rival the Canadian experience.
You can reach Bill Stephens at bybillstephens@gmail.com and follow him on Twitter @bybillstephens