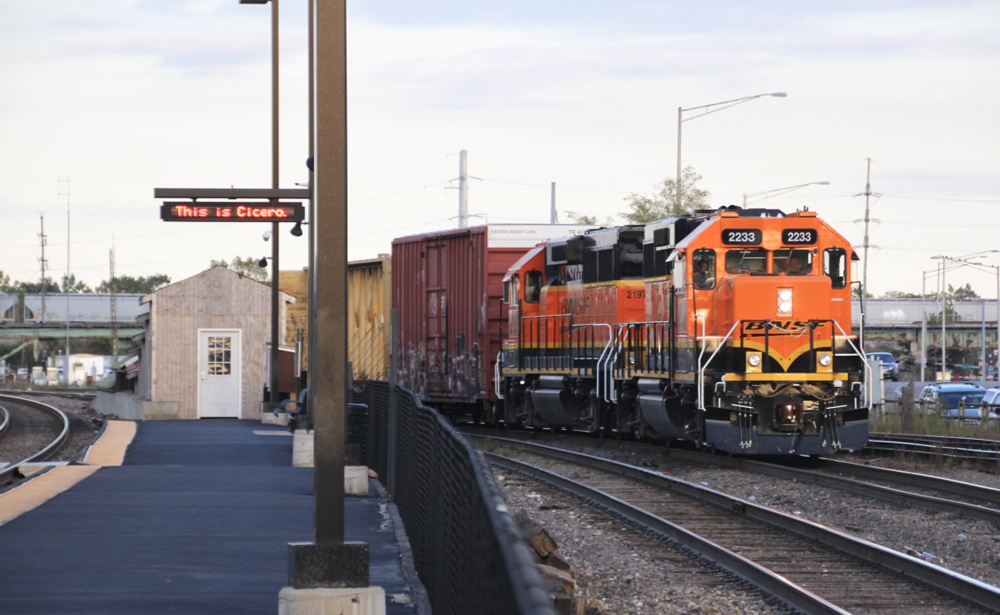 ---
If it works as intended, the Surface Transportation Board's proposed reciprocal switching rule just might — emphasis on might — lead to better service for Class I railroad carload customers.
Earlier this month the board unveiled the long-awaited rule, which for the first time proposes service standards for railroads. If a railroad fails to meet any one of three standards for 12 straight weeks, a customer located within a terminal area can seek a reciprocal switch agreement that will provide access to a nearby rival railroad for two to four years. [See "Proposed reciprocal switching rule takes aim at inadequate railroad service," News Wire, Sept. 7, 2023.]
Under a voluntary or a board-imposed reciprocal switching agreement, the incumbent railroad would still switch the customer facility. But it would be required to interchange the traffic with a competing railroad within the terminal area.
The STB's decision relies on proposed service standards that make sense, are clearly defined, and should prove easy to use. That's no small trick for any regulation.
To obtain relief through a reciprocal switching agreement, the customer must first ask the railroad to provide 12 weeks service data for the location experiencing poor service. If the data fail to measure up to any one of the new standards, the customer can request a reciprocal switching deal.
To avoid a potential reciprocal switching request, Class I railroads must meet or exceed standards for service reliability, service consistency, and local service.
The reliability standard measures on-time performance: A railroad must deliver a shipment within 24 hours of its original estimated time of arrival at least 60% of the time. That's an embarrassingly low bar, but you've got to start somewhere. And a start it may be: The board says it would consider phasing in a 70% or better on-time performance threshold a year after the rule is approved.
The consistency standard is based on average transit time. For loaded cars, unit trains, and empties, a customer would be eligible for a reciprocal switching agreement if the average transit time increased by a certain percentage, which the board says is potentially 20% to 25%, compared to the average transit time for the same 12-week period the previous year.
The local service standard would measure how well the railroad spots and pulls loaded and empty cars within a 12-hour service window. If the local spot and pull rate falls below 80% for 12 straight weeks, the customer could seek a reciprocal switching agreement.
This is not a perfect solution. A reciprocal switch won't necessarily fix poor local service because the bumbling incumbent railroad would still be doing the work. And an interchange typically adds a day to transit time, which might be a non-starter for some customers.
Yet the reciprocal switching proposal is a vast improvement over the unworkable current regulation, which is so cumbersome it's never been used since the STB replaced the Interstate Commerce Commission in 1996. The STB has other tools, like emergency service orders, to remedy service problems. But the criteria for using them are as clear as mud.
The proposed rule includes an important loophole for service failures that are beyond a railroad's control, such as harsh weather or the actions of third parties. The STB also proposes collecting more service data from Class I railroads and would require the information to be tallied in a standard way.
All of this is good news if you care about stemming the loss of freight to the highway. Erratic service has been a major reason why carload traffic has been in long-term decline, and shippers say service generally is better at facilities served by two railroads. The threat of reciprocal switching may keep railroads on their toes at single-served facilities.
The reciprocal switching rule provides a financial incentive for railroads to meet the minimum service standards. A railroad might pocket $3,000 for a carload it handles several hundred miles versus perhaps just $300 for switching a car and delivering it to the nearest interchange under a reciprocal switching agreement. If the threat of losing long-haul revenue to a competitor doesn't motivate railroads, nothing will.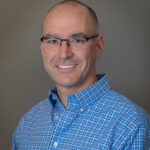 The STB doesn't have authority over railroad employment levels, and Chairman Martin J. Oberman has stressed that the board doesn't want to tell executives how to run their railroads. Providing reliable service, however, requires having enough crews and locomotives on hand. So by incorporating service standards into the reciprocal switching rule, the STB is smartly taking a back-door approach to regulating railroad resource levels.
Railroads have traditionally furloughed crews when volume drops, and then can't staff back up quickly enough when volume returns. Norfolk Southern, CSX, and Canadian National say they've abandoned this practice so that they can provide more consistent service and capture more freight volume over the long run.
As traffic continues to decline amid this year's freight slump, Wall Street is being patient with railroads that are maintaining their crew staffing levels. That patience won't last forever, which is where the reciprocal switching rule comes in handy. "It might actually be genius to effectively legislate out the bare-bones leanness of Precision Scheduled Railroading in order to have some cover for Wall Street so we can grow," one Class I executive says.
You can reach Bill Stephens at bybillstephens@gmail.com and follow him on LinkedIn and Twitter @bybillstephens