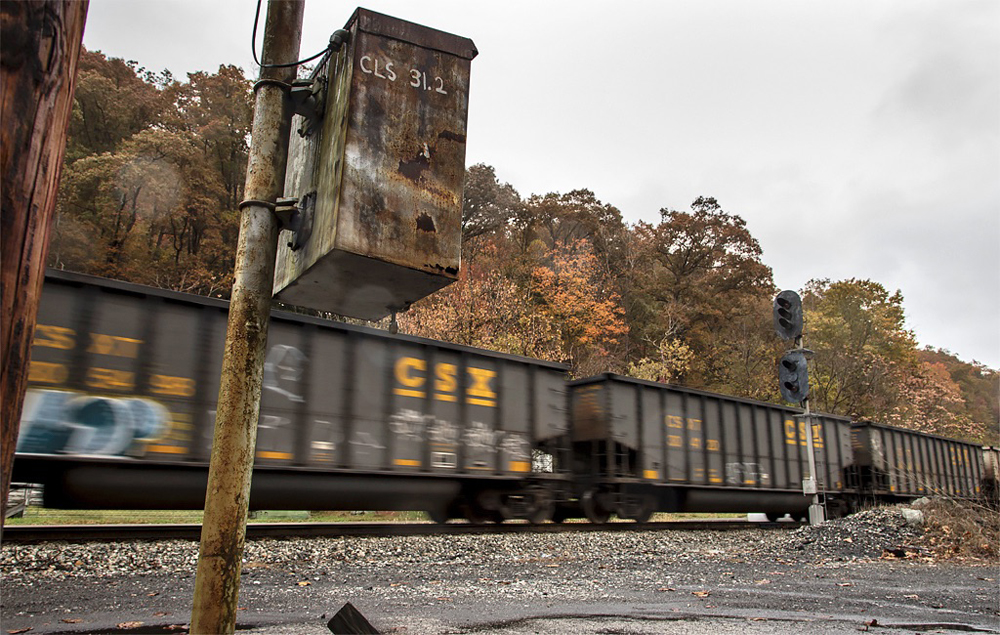 ---
CHARLESTON, W.Va. — Railroads are benefitting from China's continued appetite for U.S. coal as America exports coal to China in volumes unseen in much of the past decade. American coal producers are supplying China for electricity generation and steelmaking due to a now year-long unofficial ban China imposed on Australia.
In late 2020, China quit buying coal from Australia after top officials in the country criticized China on its handling of the COVID-19 outbreak. Since then, China has relied on other coal producers, like the U.S., to supply its needs. China is heavily dependent on coal and is the world's largest consumer of the nonrenewable resource. And even though China's economy has soared since pandemic restrictions lifted, the country is still sourcing its coal from suppliers other than Australia.
Data from the U.S. Energy Information Administration shows that through the first half of 2021, the U.S. has exported 5.4 million tons of coal to China, compared to slightly more than 531,000 tons for the same period a year ago — a profound 920% increase year-over-year. For the first half of 2019, before the pandemic, the U.S. exported a little more than 771,000 tons to China.
For the first half of 2021, the U.S. has exported more than 554,000 tons of thermal coal to China for electricity generation, compared to a measly 488 tons for the same period a year ago. It is the most thermal utility coal the U.S. has shipped to China since 2013. As for metallurgical coal, used to produce steel, the U.S. has shipped 4.8 million tons to China in the first six months of 2021, compared to less than 532,000 tons a year prior. It is the also the most met coal China has received from America since 2013.
According to the Association of American Railroads' most recent weekly railcar traffic data, published Nov. 6, U.S. railroads have moved 2.8 million carloads of coal this year, a 11.6% increase year-over-year, or a positive difference of more than 68,000 carloads. While 2020 coal production was hindered by the pandemic's impact on the economy, China is accelerating coal's demand, and carloads as the U.S. backfills tons previously supplied by Australia.
Norfolk, Va., and Baltimore, Md., lead the nation in coal exports at 14.7 million tons and 10.9 million tons, respectively, through the first six months of 2021, the most recent data published by the U.S. EIA.
But terminals in the Gulf of Mexico have been the biggest beneficiaries of 2021's coal export tailwinds in terms of percentage gains. New Orleans has handled 5.9 million tons through June 2021, compared to 2 million tons a year prior, a 197% increase year-over-year. Houston-Galveston, Texas, handled more than 187,000 tons in the first six months of 2021, compared to less than 7,000 tons a year prior. Gulf Coast terminals will often handle export-bound thermal coal originating from the PRB due to limited port capacity and coal-related infrastructure on the West Coast.
In early October, Reuters reported that China had begun the process of releasing some Australian coal from bonded storage along its coast due to an ever-intensifying power crisis. At the time, it was estimated China had about 1 million tons of Australian coal in warehouse storage, but despite the effort to process some of the reserved coal, it was not a clear indication that China would start using Australian coal on a regular basis again.